We have entered wedding season, a time to celebrate love and happiness with family and friends. From grand celebrations to intimate garden parties, the beauty of weddings is that the decisions around this special day are entirely yours to make.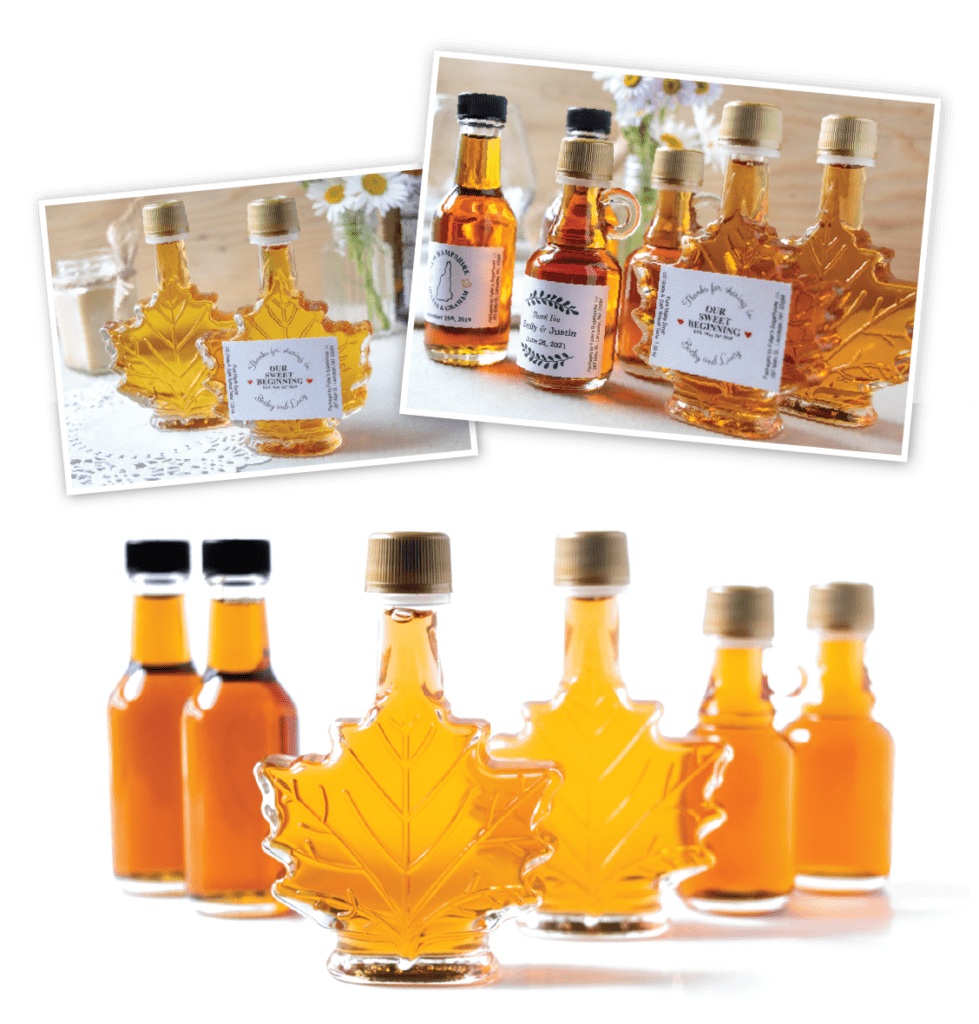 As you're putting the final touches on your wedding planning, don't forget to include party favors for your guests! This kind and personal gesture is an easy way to show your appreciation for your those who traveled near and far to celebrate with you.
Fuller's Sugarhouse is proud to offer our delicious, 100% pure NH maple syrup and maple candy as wedding favors for your special day. Skip the bottle openers and koozies and opt for something a little more natural… like Fuller's pure maple!
Whether you're looking for sweet liquid gold or a tasty maple treat, the team at Fuller's Sugarhouse will work with you to personalize your party favor request and get you just what you're looking for!
Fuller's Maple Syrup
Choose from a classic NH leaf bottle or a 1.7 oz bordo nip bottle, each customizable with a label, saying, and ribbon of your choice. Our pure NH maple syrup is a sweet token for your guests to take home and use on their morning pancakes, next batch of chocolate chip cookies, or in a morning smoothie.
Fuller's Maple Candy
Give your guests a taste of Fuller's maple candy, voted the #1 candy in the world by the North American Maple Syrup Council. Customize your maple candy order to fit what you're looking for – we offer several shapes and sizes and a variety of hand-tag and ribbon designs. Your guests will appreciate this sweet pick-me-up after spending the night busting a move on the dance floor!
Please visit our Wedding Favors webpage to learn more about our gift offerings. Feel free to give us a call or send us an email for pricing and more details.
Happy wedding planning!