Maple Rosemary Lemonade
Ingredients
½ C. Maple Syrup
½ C. Maple Sugar
4 Springs Rosemary
6 C. Water
6 Lemons
for serving, Ice
Preparation
Roughly chop rosemary springs and add to a pot with maple sugar, maple syrup, and 1 cup of water
Bring to a boil then reduce to a low heat, stirring occasionally for 10-15 minutes until mixture has reduced and thickened into a syrup. Remove from heat and set aside to cool.
Juice lemons and strain to remove any seeds. Mix lemon juice with 5 cups of water in a large pitcher.
Once the syrup has cooled, strain out rosemary. Slowly add syrup to the pitcher of lemon juice and water until you have reached desired sweetness. (Any remaining syrup can be stored in an airtight jar in the fridge for up to a month.)
Pour over a glass of ice and top with a slice of lemon for a refreshing maple drink!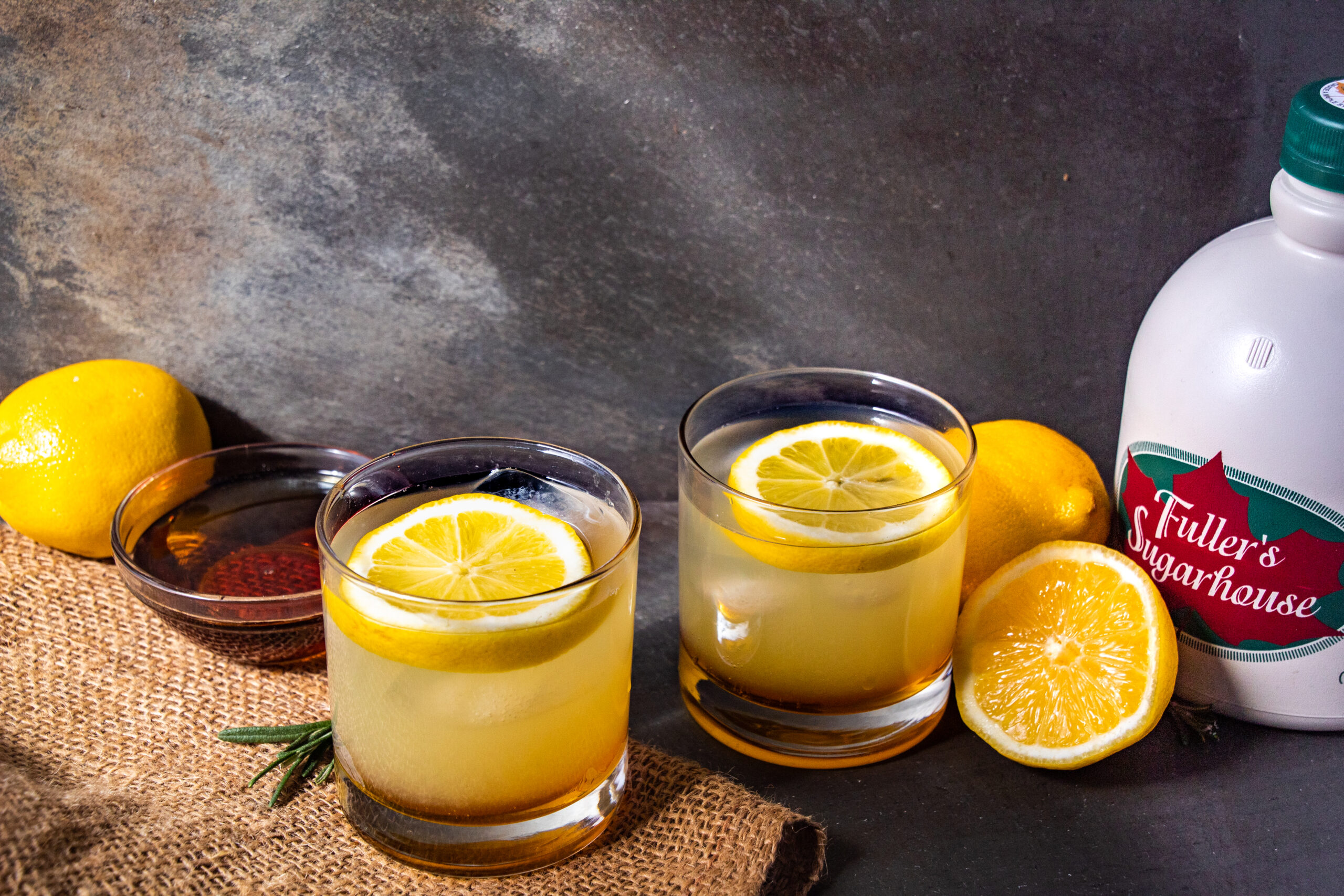 This Recipe Features:
---