Maple Apple Pie
Ingredients
1/4 cup Sugar
1 1/2 tsp Ground cinnamon
1/2 tsp Ground nutmeg
1 Pastry for a 9" double crust pie
5 Apples, peeled, cored and slices
2 tbsp Fuller's Sugarhouse pure maple syrup
2 tsp Vanilla extract
Preparation
Preheat an oven to 350 degrees F (175 degrees C). Stir together the sugar, cinnamon, and nutmeg in a small bowl; set aside. Press one of the pastries into the bottom of a 9-inch pie pan; reserve the crust.
Toss the apples with Fuller's Sugarhouse pure maple syrup and vanilla extract. Spread 1/3 of the apples into the pie pan and sprinkle with the sugar mixture. Repeat the layers with the remaining apples and sugar. Cover the pie with the top crust and pinch the edges to seal.
Bake in the preheated oven until the crust is golden brown, 30 to 35 minutes. Allow to cool before serving.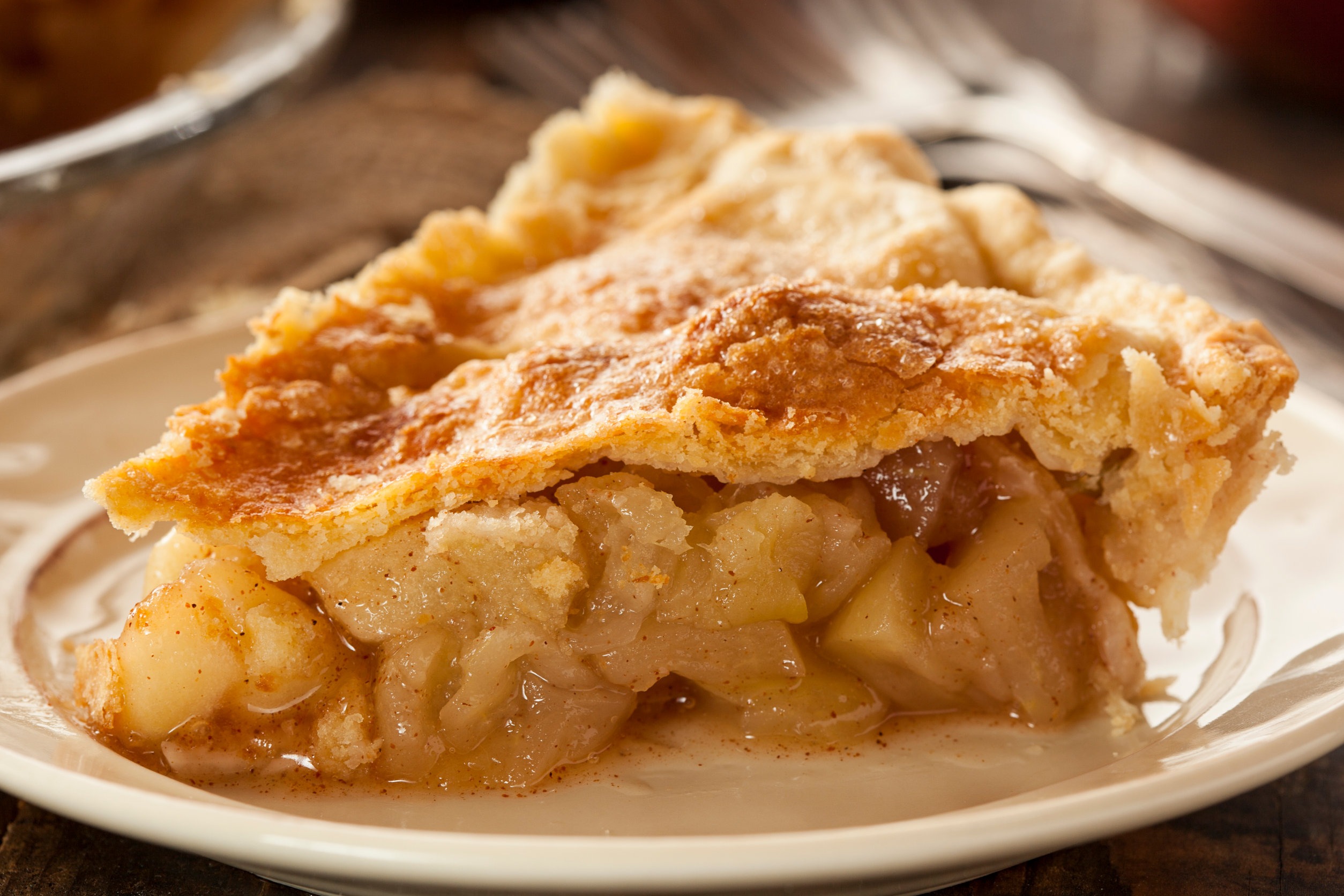 This Recipe Features:
---