Maple Pigs in a Blanket
Ingredients
1 Can of crescent rolls
1 Package of little smokies sausages
1/4 cup Fuller's Sugarhouse Pure Maple Syrup
Preparation
Preheat oven to 350 degrees and line a baking sheet with parchment paper.
Open the crescent rolls and unroll them onto the baking sheet.Cut each triangle of dough into thirds, then place a sausage in the wide end of the dough and roll it up. Repeat with all remaining pieces of dough.
Brush each sausage roll with Fuller's Sugarhouse Pure Maple Syrup, then place in the oven.
Bake for 10-15 minutes, re-brush with maple syrup if desired. Serve immediately.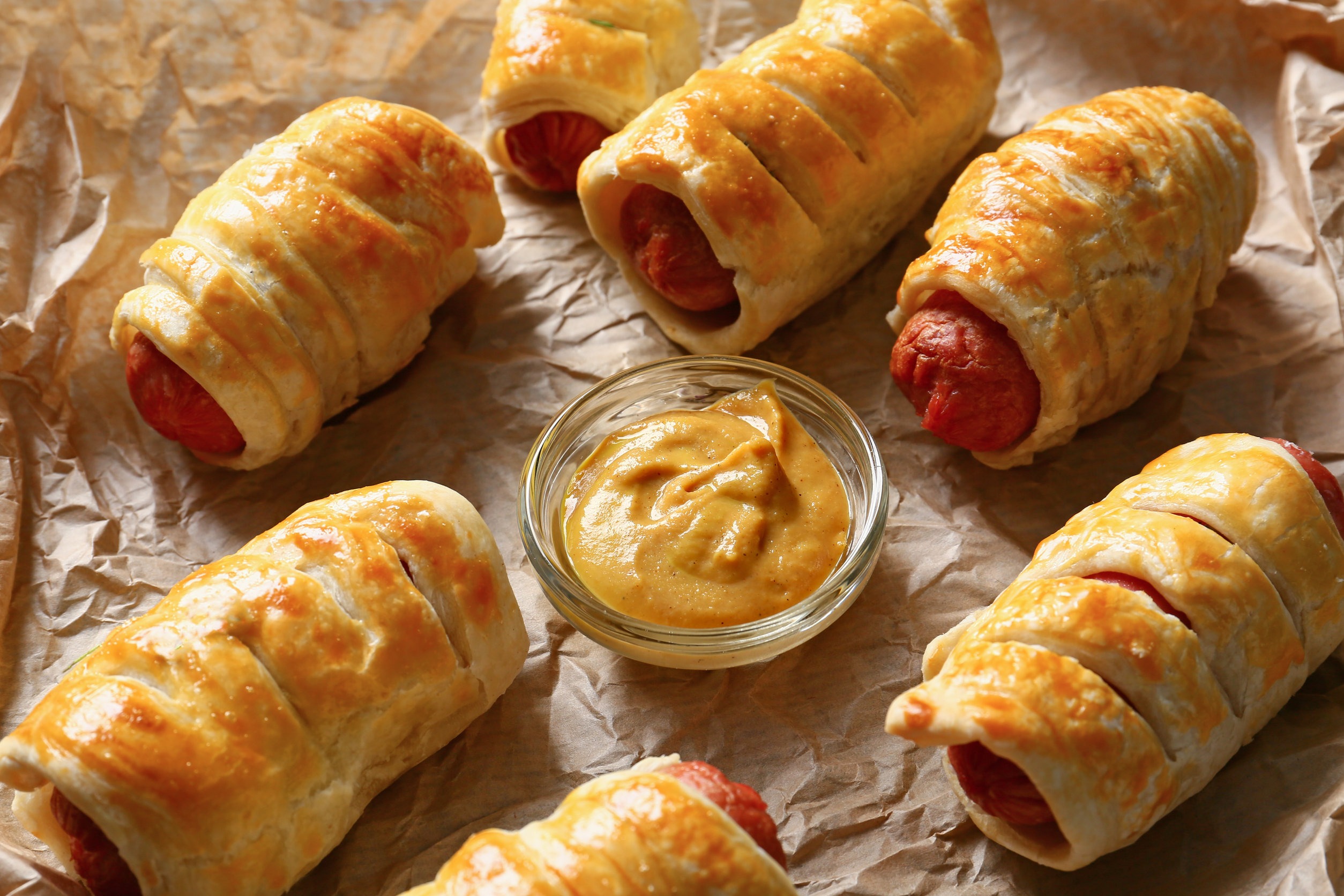 This Recipe Features:
---