Maple Bacon Quiche
Ingredients
1 Refrigerated pie crust
4 Large eggs
10 Slices of bacon, cooked and crumbled
3 tbsp Fuller's Sugarhouse pure maple syrup
1 cup Shredded Cheddar cheese
1/4 cup Grated Parmesan cheese
1 cup Half and half
Salt and pepper to taste
Preparation
Preheat oven to 350 degrees and place pie crust in 9-inch pie plate.
In a medium bowl, combine eggs, half and half, salt and pepper, and Fuller's Sugarhouse pure maple syrup. Set aside.
Layer bacon and cheese in crust-lined pan, then pour egg mixture over top.
Bake 40 – 50 minutes. Let stand 5 minutes before cutting in wedges and serving.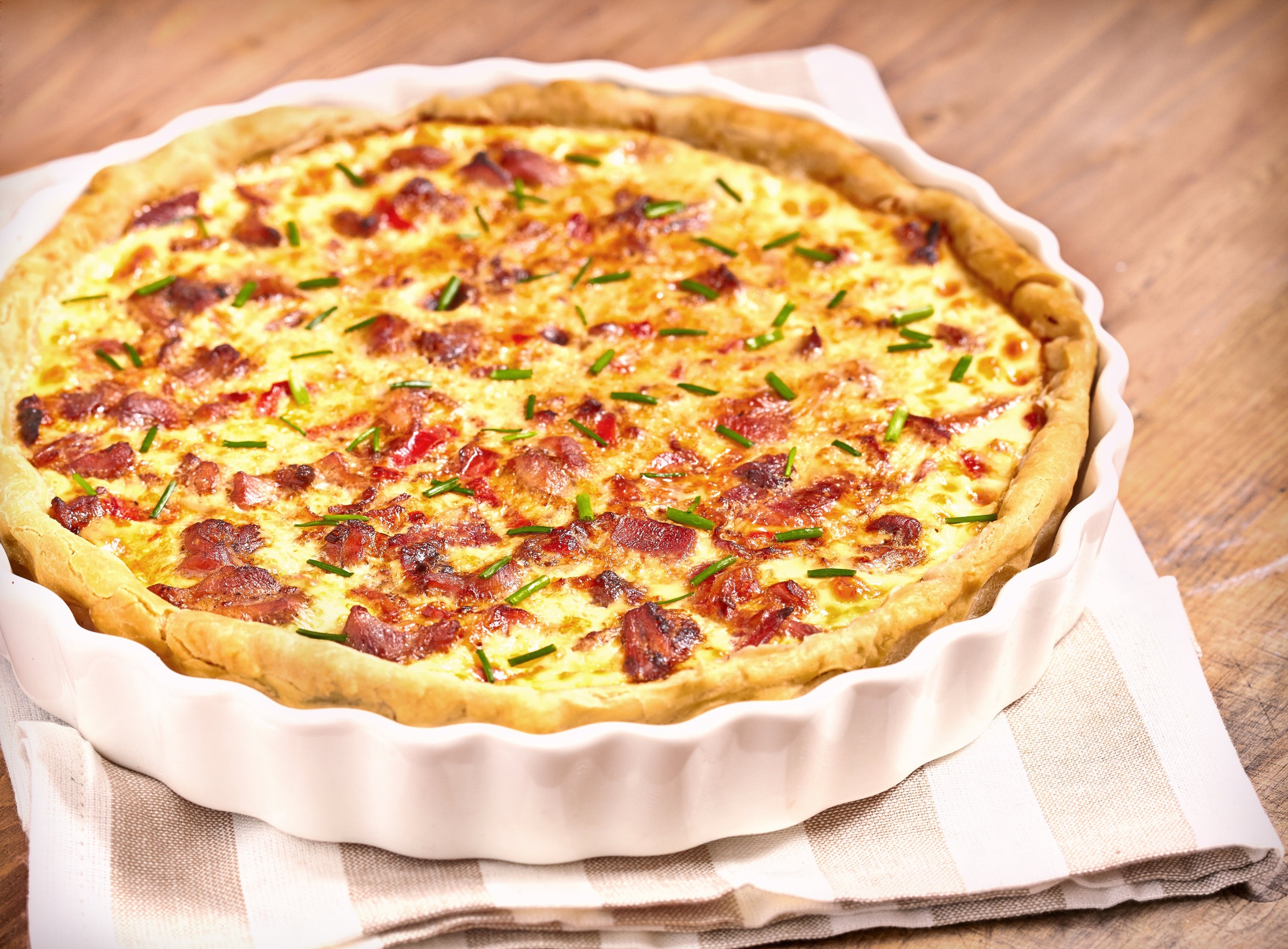 This Recipe Features:
---