Maple-Roasted Asparagus
Ingredients
1 Bunch of asparagus
2 Cloves of slivered garlic
1 tbsp Olive oil
1 tbsp Fuller's Sugarhouse pure maple syrup
1 tbsp Balsamic Vinegar
1 tbsp Thyme
Salt and pepper to taste
Preparation
Preheat oven to 450° F.
Wash one bunch of asparagus and remove woody stems (about the last 1 to 1.5 inches of the asparagus spear).
Place asparagus spears on a large cookie sheet.
Add 1 tablespoon olive oil, 1 tablespoon Fuller's Sugarhouse pure maple syrup and 1 tablespoon balsamic vinegar.
Optional: Add two cloves slivered garlic.
Season with salt and pepper and toss to coat evenly.
Roast 12-15 minutes, turning once at the halfway point. Remove from oven.
Sprinkle with one loosely packed tablespoon of fresh thyme leaves.
Taste and adjust seasonings with maple syrup, balsamic vinegar, salt and pepper as needed.
Serve immediately.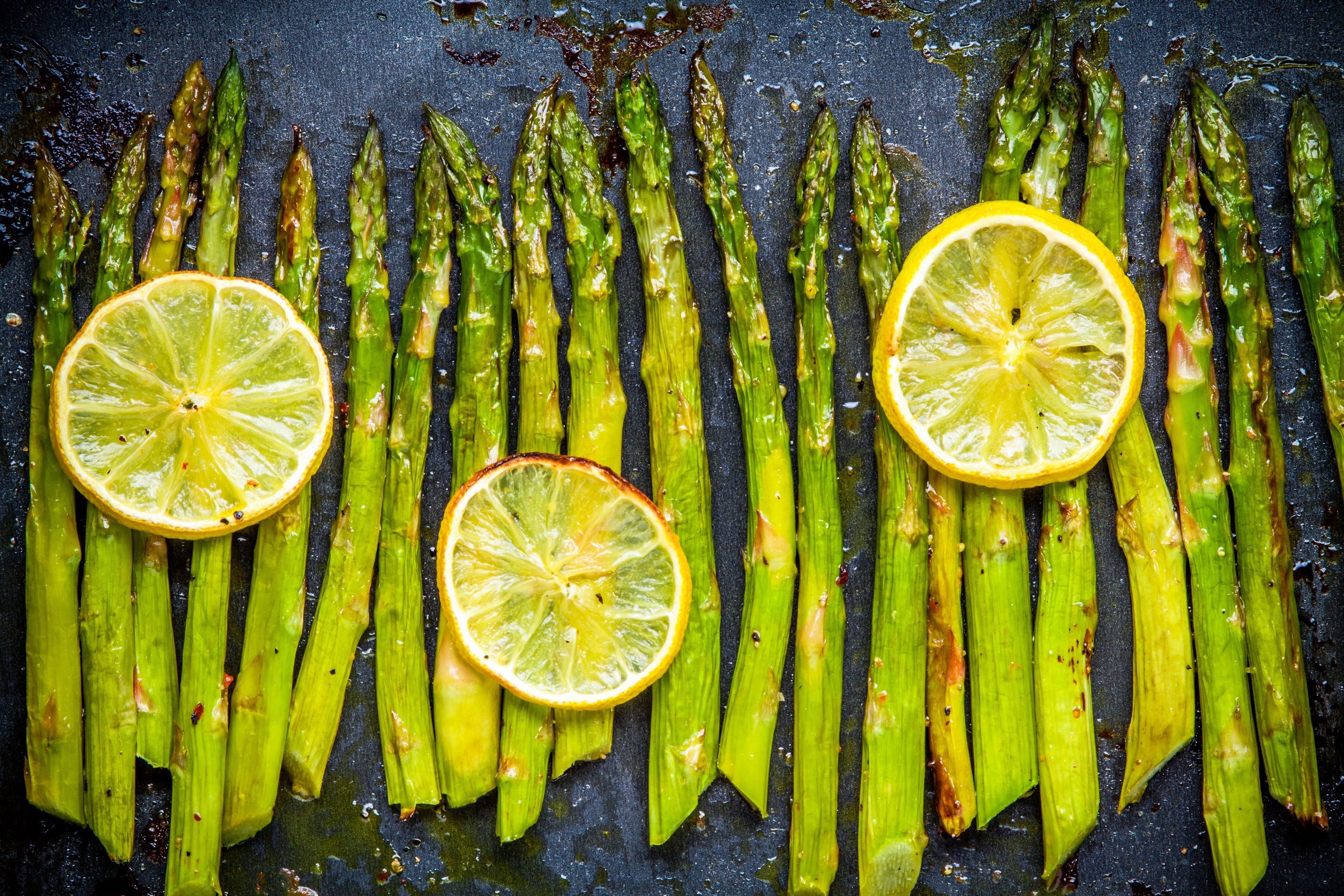 This Recipe Features:
---