Pecan Maple Palmiers
Ingredients
2/3 cup pecan nuts
1/3 cup Fuller's Sugarhouse Pure Maple Syrup
2 sheets frozen ready-rolled puff pastry, partially-thawed
Preparation
Preheat oven to 410 °F. Line 2 baking trays with non-stick baking paper.
Place pecans in a food processor and process until finely chopped. Add Fuller's Sugarhouse pure maple syrup and process until well combined.
Place one pastry sheet on a workbench. Spread with half the pecan mixture. Starting from the side closest to you, tightly roll pastry until you reach the center. Repeat with the other side.
Using a sharp knife, cut roll into ½ inch-thick slices. Place palmiers on trays, allowing room for spreading. Repeat with remaining pastry and pecan mixture if you have extra.
Bake palmiers for 13-15 minutes or until puffed and golden. Serve warm or cold.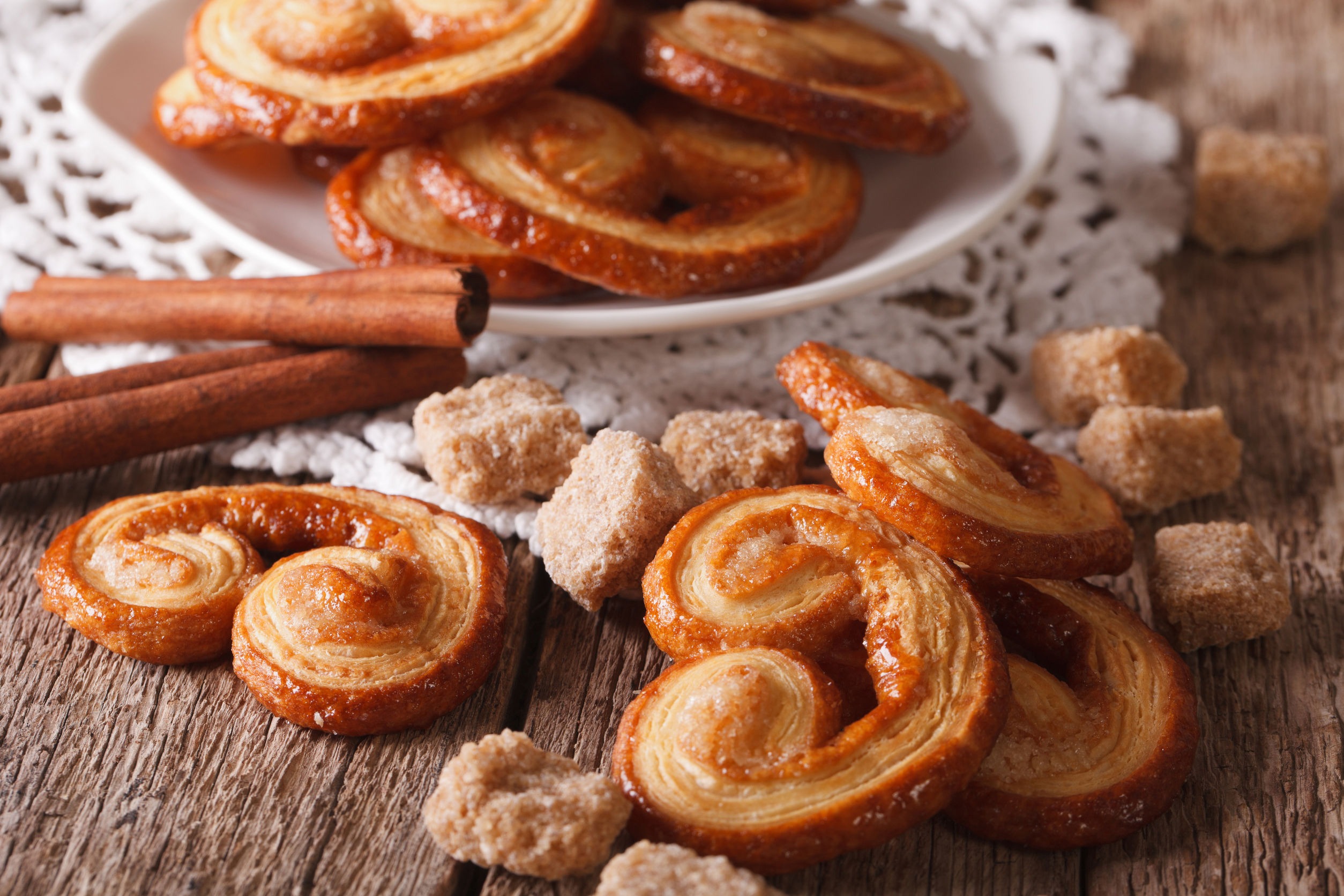 This Recipe Features:
---