Sweet & Sour Maple Chicken
Ingredients
3/4 C. Pineapple juice
1/4 C. Fuller's Sugarhouse pure maple syrup
2 T. Cornstarch
1/2 t. Salt
1/4 C. Vinegar
1 T. Soy sauce
3 C. Chicken, cooked and sliced
1/4 C. Onion, thinly sliced
1 C. Pineapple Chunks, drained
1/2 C. Celery, thinly sliced
1/2 C. Green Pepper, diced
2 T. Pimento, diced
Preparation
Pour pineapple juice into saucepan over high heat.
Combine Fuller's Sugarhouse pure maple syrup, cornstarch, and salt, then pour into the pineapple juice.
Add vinegar and soy sauce. Bring to a boil.
Reduce heat and cook until thick, stirring constantly.
Add onion, pineapple, celery, and green pepper. Cook 5 minutes.
Add chicken and cook for 5 more minutes.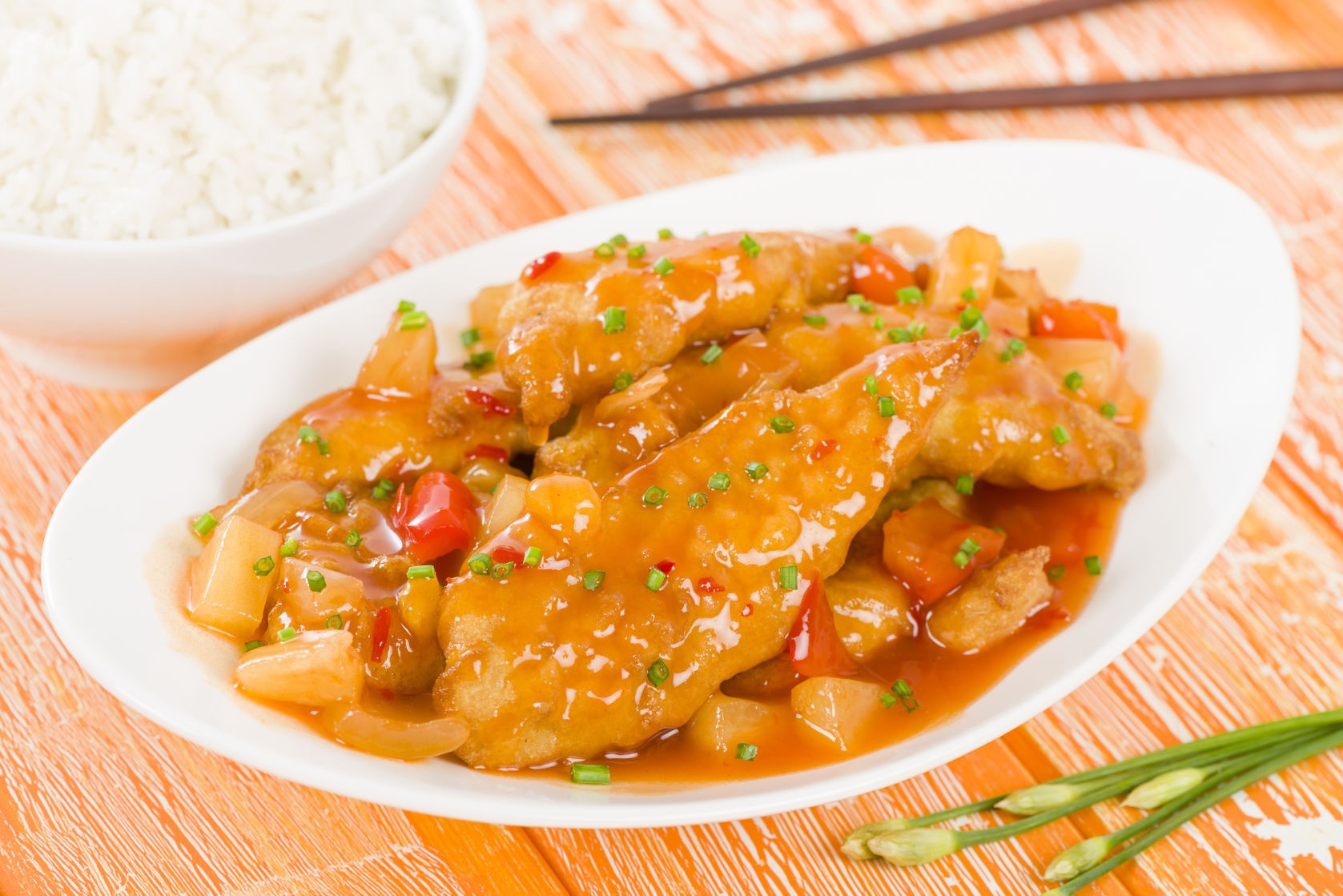 This Recipe Features:
---