Maple Glazed Pumpkin Donuts
Ingredients
⅓ cup soymilk
½ teaspoon apple cider vinegar
1 cup unbleached all-purpose flour
1 teaspoon baking powder
¼ teaspoon baking soda
½ teaspoon salt
1 teaspoon pumpkin pie spice
1 teaspoon ground cinnamon
½ cup pure pumpkin puree
¼ cup granulated sugar
2 tablespoon Fuller's Sugarhouse pure maple syrup
2 tablespoon melted coconut oil
1 teaspoon pure vanilla extract
¼ – ½ cups Fuller's Sugarhouse pure maple cream, warmed
Preparation
Preheat oven to 350°F. Lightly coat donut pans with nonstick cooking spray. Set aside.
Combine soymilk and apple cider vinegar in a small bowl and give a small stir. Set aside for 8-10 minutes to allow mixture to curdle.
In a medium bowl, sift together the flour, baking powder, baking soda, salt, pumpkin pie spice and cinnamon. In a separate bowl, whisk together the pumpkin puree, sugar, maple syrup, coconut oil, vanilla extract and soymilk mixture.
Add the wet mixture to the dry and gently stir until just combined. The batter will be thick. Pipe batter into prepared donut pans, filling about ⅔-¾ full.
Bake for 10 minutes, or until lightly golden and springy to the touch. Let donuts cool for 5 minutes before removing from pans and transferring to a wire rack to finish cooling.
Once donuts have cooled, gently pour maple cream over the donuts like a glaze. Do not overpour the maple cream.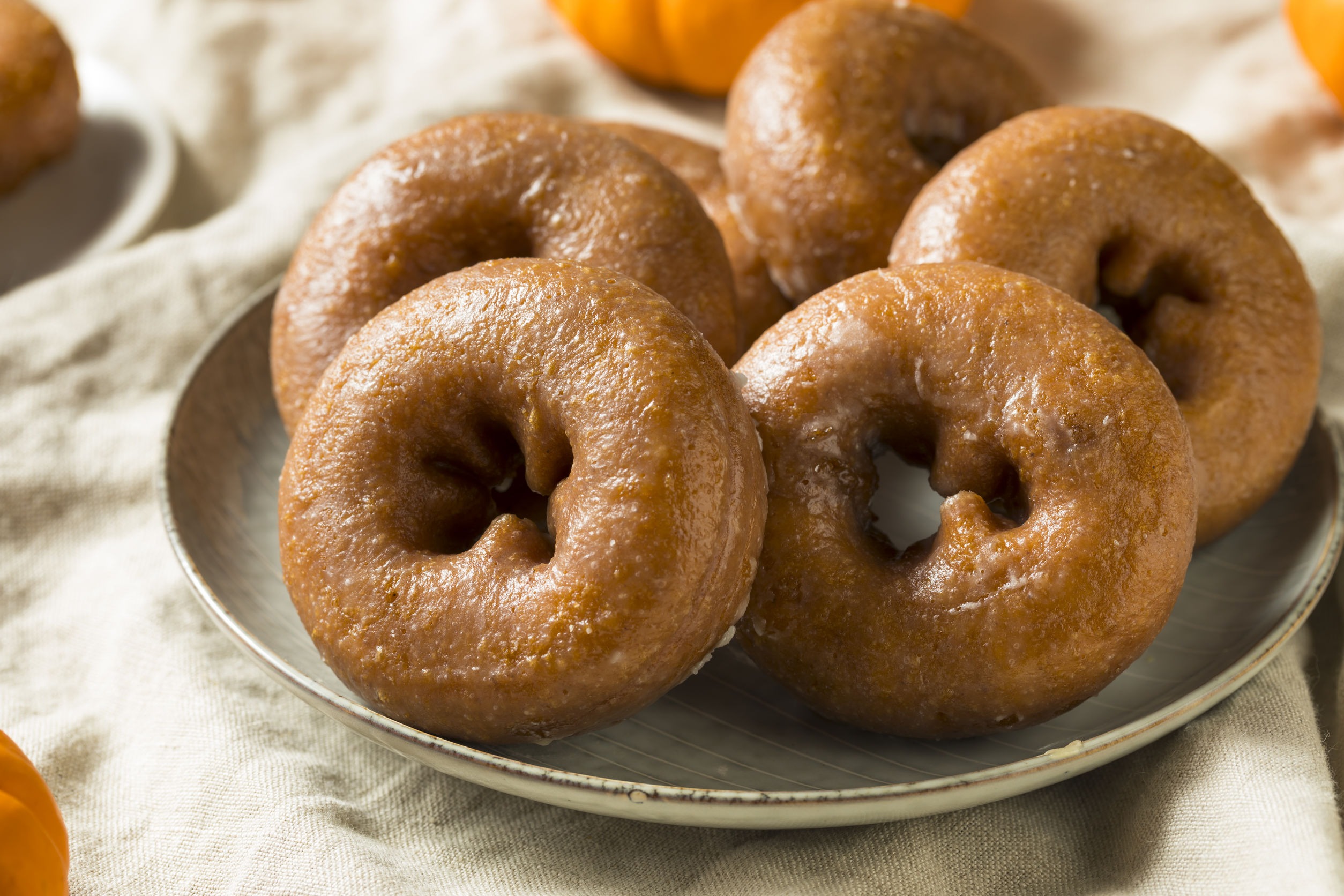 This Recipe Features:
---