Maple Pecan Bourbon Balls
Ingredients
8 oz Vanilla wafers
1 1/4 cups Pecan halves, toasted
6 tbsp Fuller's Sugarhouse Pure Maple Syrup
1/3 cup Cocoa powder
1/4 cup Bourbon
1 tsp Pure vanilla extract
1/2 tsp Kosher salt
1/3 cup Confectioners' sugar
1 1/2 cups Chopped semisweet chocolate (not chips)
Preparation
In the bowl of a food processor, combine the vanilla wafers and pecans and process until fine crumbs form. Add the maple syrup, cocoa, bourbon, vanilla, salt and 1/3 cup confectioners' sugar and process until completely combined and the mixture holds together when shaped into a ball.
Portion the dough into 1 tablespoon scoops and transfer them to a parchment-lined baking sheet. Once all the dough is portioned, roll the scoops into neat balls.
Melt the chocolate over a double boiler on the stove or in short bursts in the microwave. Using two forks, dip each ball into the melted chocolate, and rotate to cover completely in chocolate coating. Tap each of the covered balls over the edge of the bowl to release excess chocolate and transfer to the prepared sheet. Alternatively, roll the uncoated balls in the 1/4 cup confectioners' sugar until coated.
Transfer the sheet to the fridge to set for at least 20 minutes. Store in an airtight container in the fridge for up to one week.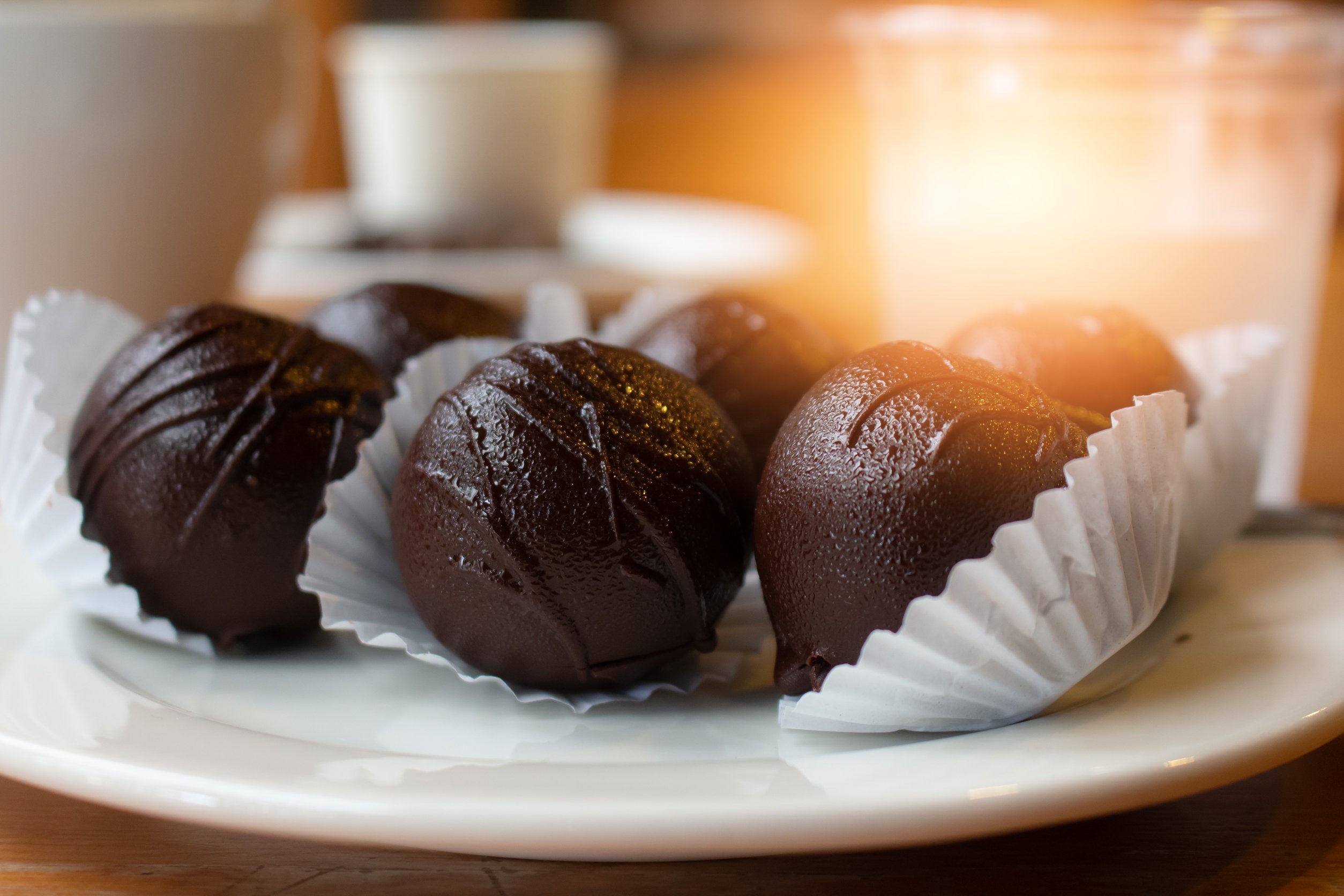 This Recipe Features:
---