Maple Cajun Shrimp
Ingredients
1 pound large shrimp, peeled and deveined
1 orange Juice of
2 limes Juice of
1 lemon Juice of
1/3 cup Dijon mustard
Generous dash liquid hot sauce
1 clove garlic, finely chopped
1 tablespoon Fuller's Sugarhouse maple syrup
2 tablespoons paprika
1/2 teaspoon freshly ground black pepper
1/2 teaspoon cayenne pepper
1 teaspoon cider vinegar
1/4 cup olive oil
1 lemon, cut into wedges (for serving)
Preparation
Place shrimp in a large mixing bowl.
In a small bowl, combine the orange, lime and lemon juice.
Stir in the mustard, hot sauce, garlic, maple syrup, paprika, black and cayenne pepper, vinegar, and oil.
Spoon enough seasoning onto the shrimp to coat it all over. Cover and refrigerate for several hours.
Light a charcoal fire. Thread the shrimp onto metal or bamboo skewers.
When the coal turns gray, place the shrimp on a hot grill rack and cook them for about 4 minutes, turning them several times, or until they are cooked through but still tender.
Serve hot or cold with lemon wedge.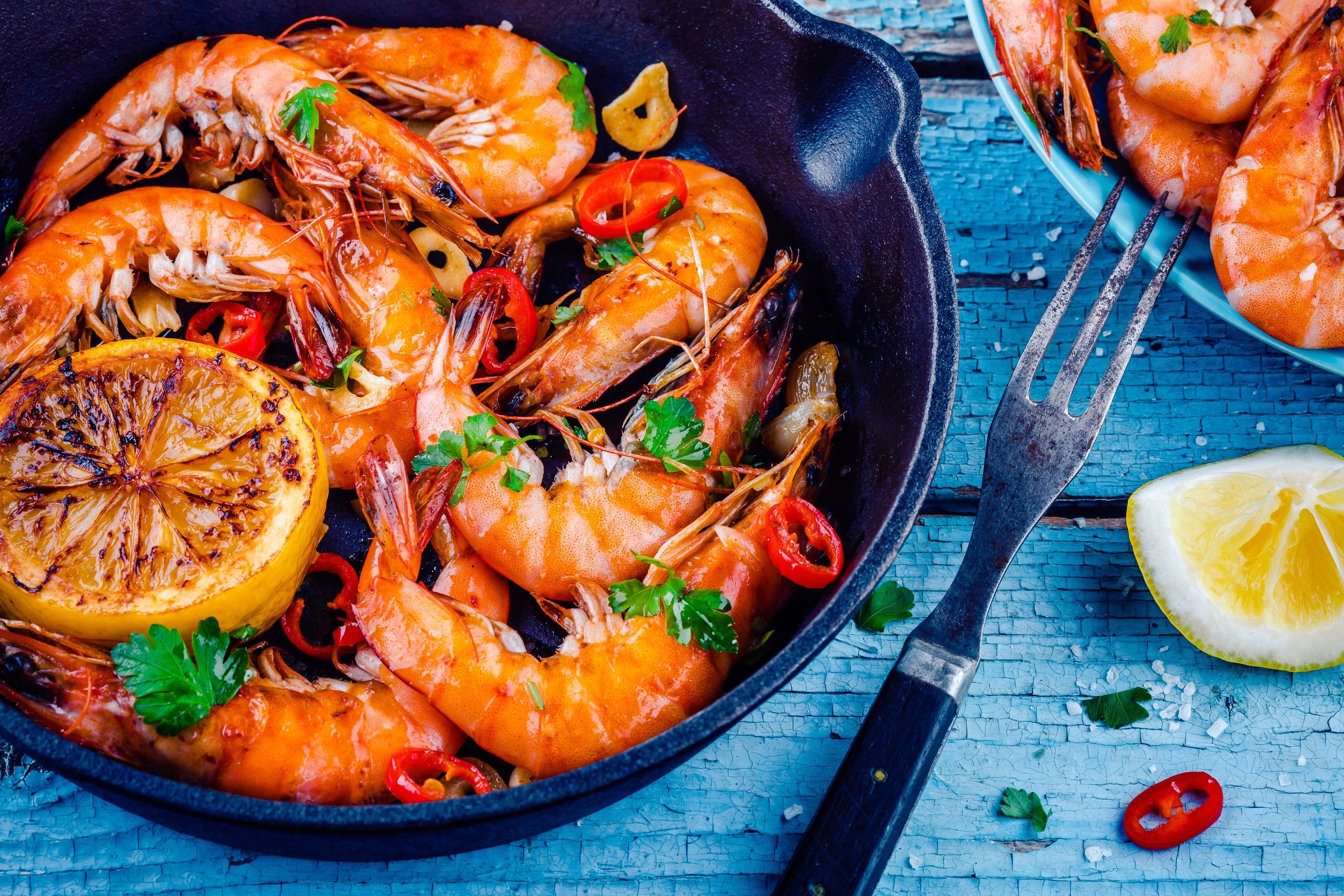 This Recipe Features:
---