Speck and Arugula Wrapped Grilled Maple Melon
Ingredients
1/2 Medium Cantaloupe, cut in slices 2" thick
3 T. Olive Oil
3 T. Fuller's Sugarhouse Maple Syrup
1/4 C. Fuller's Sugarhouse Maple Sugar
to taste Salt & Pepper
2 Packages Italian Speck Ham
1 C. Arugula
Preparation
Preheat your grill to 450-500 degrees.
Toss Cantaloupe slices in maple syrup and olive oil.
Grill slices 3-4 minutes each side or until grill marks are achieved.
Cut the slices into 2 inch cubes and sprinkle with maple sugar, salt, and pepper.
Top each cube of melon with a few pieces of arugula and wrap with speck ham, use a toothpick to secure. Repeat with remaining pieces.
Can be served warm or cold.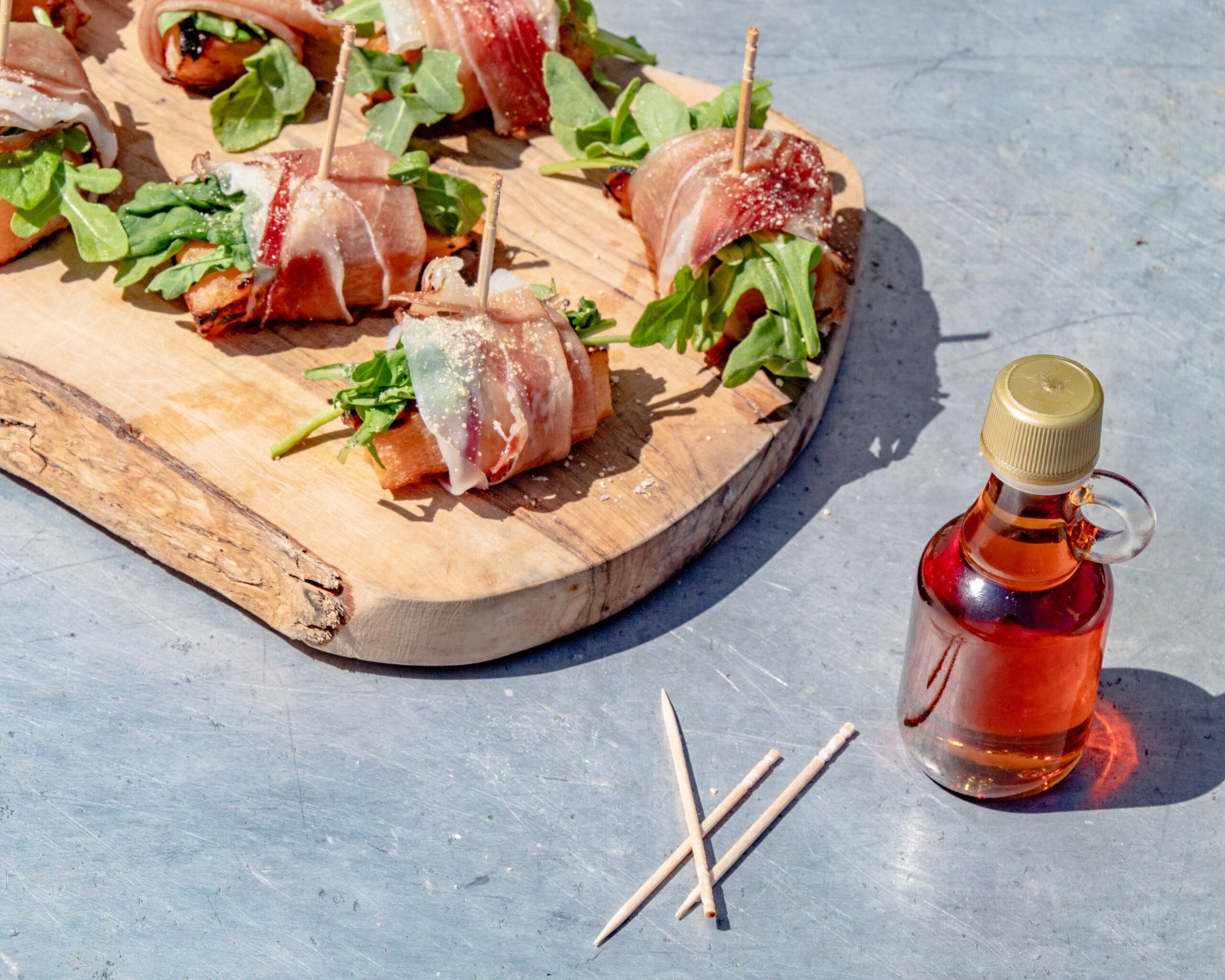 This Recipe Features:
---