Maple Walnut Muffins
Ingredients
2 cups flour
2 tbls. sugar
1 tbls. baking powder
1/2 tsp. salt
1/2 stick butter, softened
1 egg
3/4 cup Fuller's Sugarhouse Pure Maple Syrup
1/4 cup milk
1/2 cup walnut, chopped
Preparation
Preheat oven to 400F and grease muffin tins.
Combine flour, sugar, baking powder, salt, and softened butter in a large bowl. Mix well.
Add in eggs, Fuller's Sugarhouse pure maple syrup, and milk and stir until blended. Then, fold in the walnuts.
Fill muffin tins halfway with batter. Bake for 20 – 25 minutes.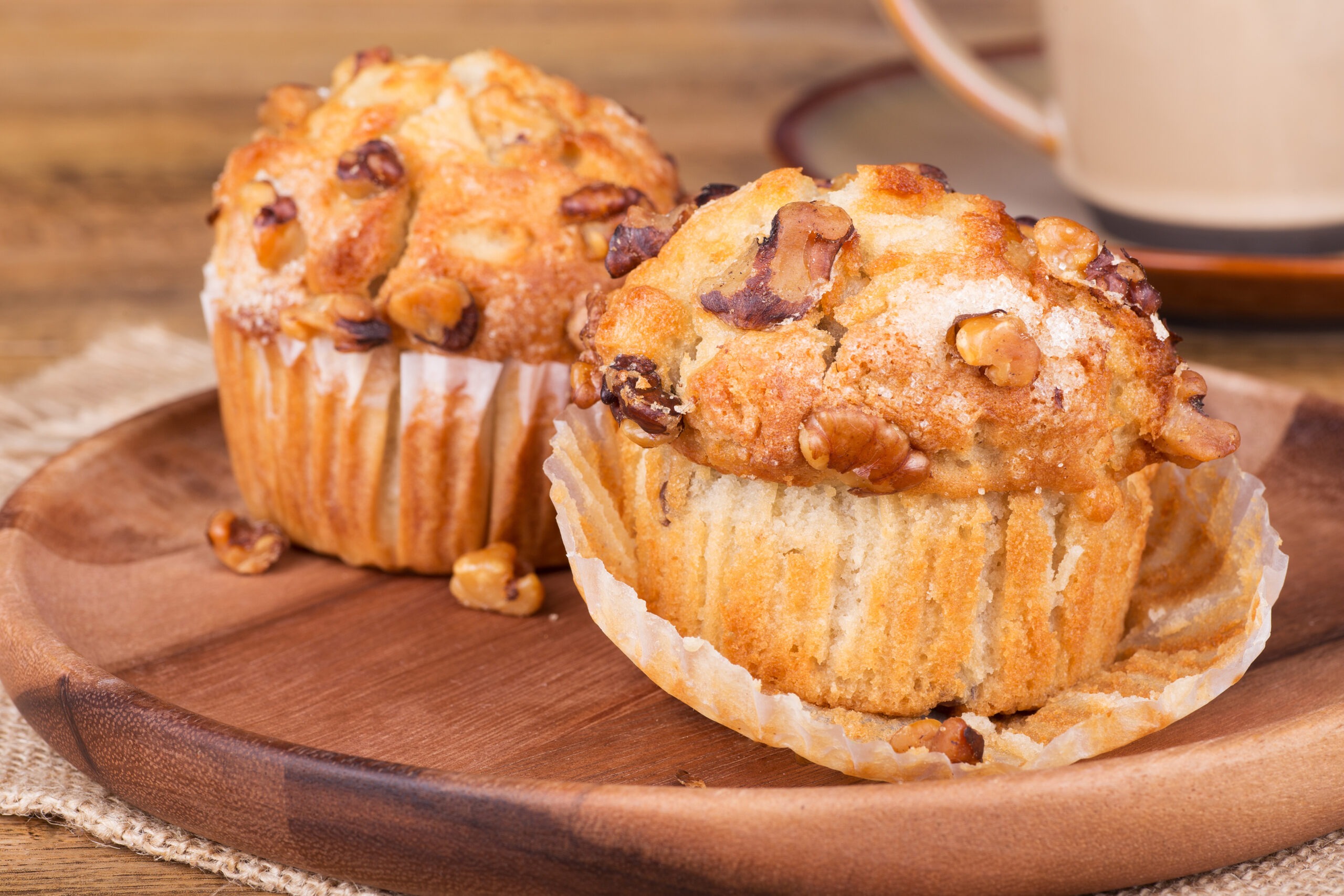 This Recipe Features:
---