Maple Glazed Salmon
Ingredients
6 Salmon fillets (6 oz each)
1/4 cup Packed brown sugar
1/4 cup Fuller's Sugarhouse Pure Maple Syrup
3 tbsp Reduced-sodium soy sauce
1 tbsp Dijon mustard
1/4 tsp Pepper
4 tsp Sliced almonds
Preparation
Preheat oven to 425°.
Place salmon fillets in a greased 13 x 9 inch baking dish.
In a small bowl, combine brown sugar, syrup, soy sauce, mustard and pepper.
Pour over salmon.
Cover and bake for 10 minutes.
Uncover and bake 8-10 minutes longer or until fish flakes easily with fork.
Sprinkle with almonds if desired. Makes 6 servings.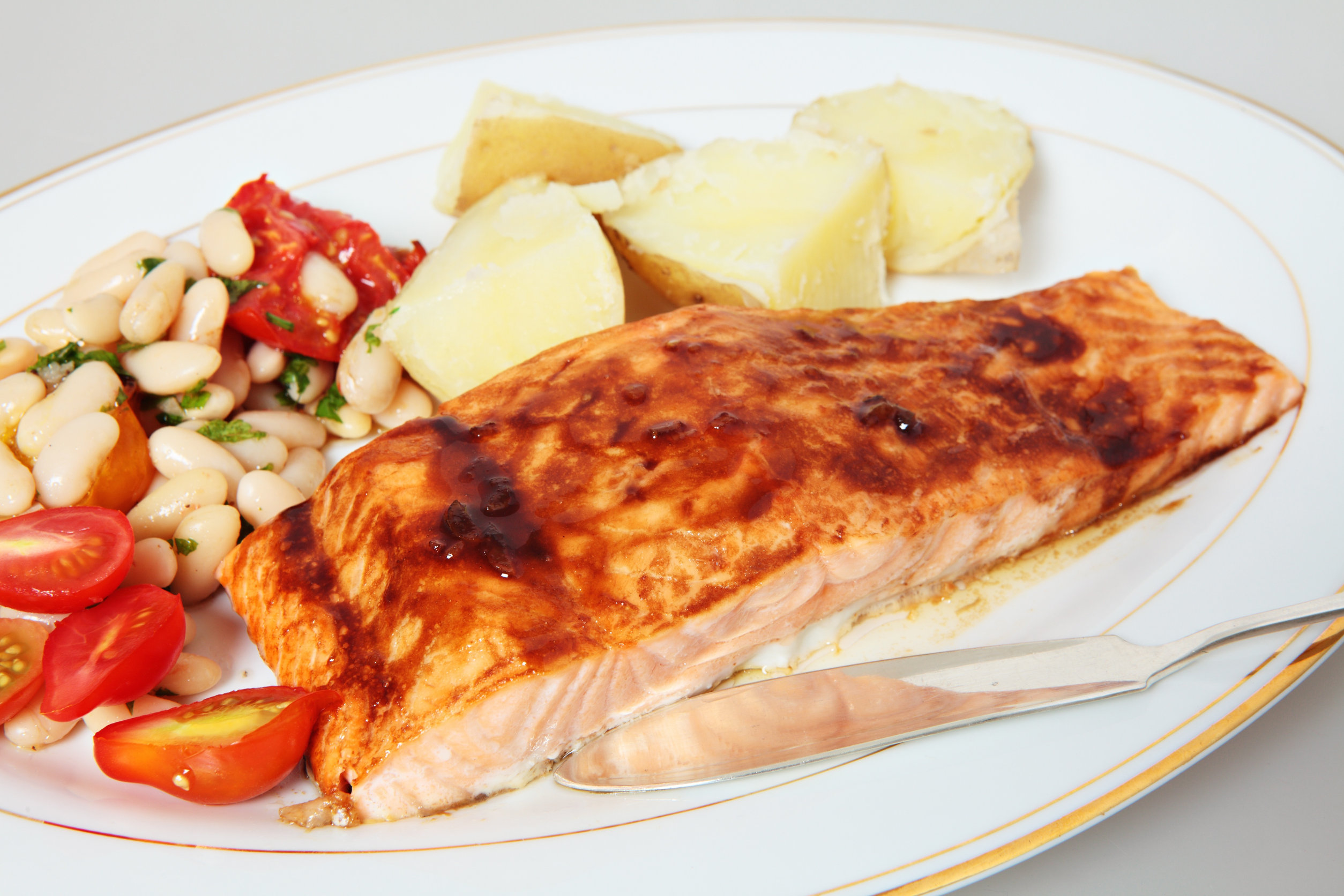 This Recipe Features:
---