Maple Stuffed Sweet Potato
Ingredients
4 medium sweet potatoes
¼ cup Fuller's Sugarhouse pure maple syrup
½ cup sour cream
1 tablespoon butter
¼ teaspoon salt
pinch cinnamon
pinch nutmet
pinch ground cloves
(optional) brown sugar
(optional) Your favorite toppings
Preparation
Preheat oven to 400 degrees F.
Prick potatoes with a fork and bake on baking sheet for 50 – 60 minutes. Remove from oven, set aside until cool enough to handle.
Once cooled, cut the potatoes in half and scoop out the insides.
In a large bowl, combine the potato insides, Fuller's Sugarhouse pure maple syrup, sour cream, butter, salt, spices, and brown sugar. Whip content with electric mixer until smooth
Pack the potato shells with the filling, then place in small casserole dish.
Sprinkle the tops with brown sugar and bake for 20 – 25 minutes.
Add other toppings as desired.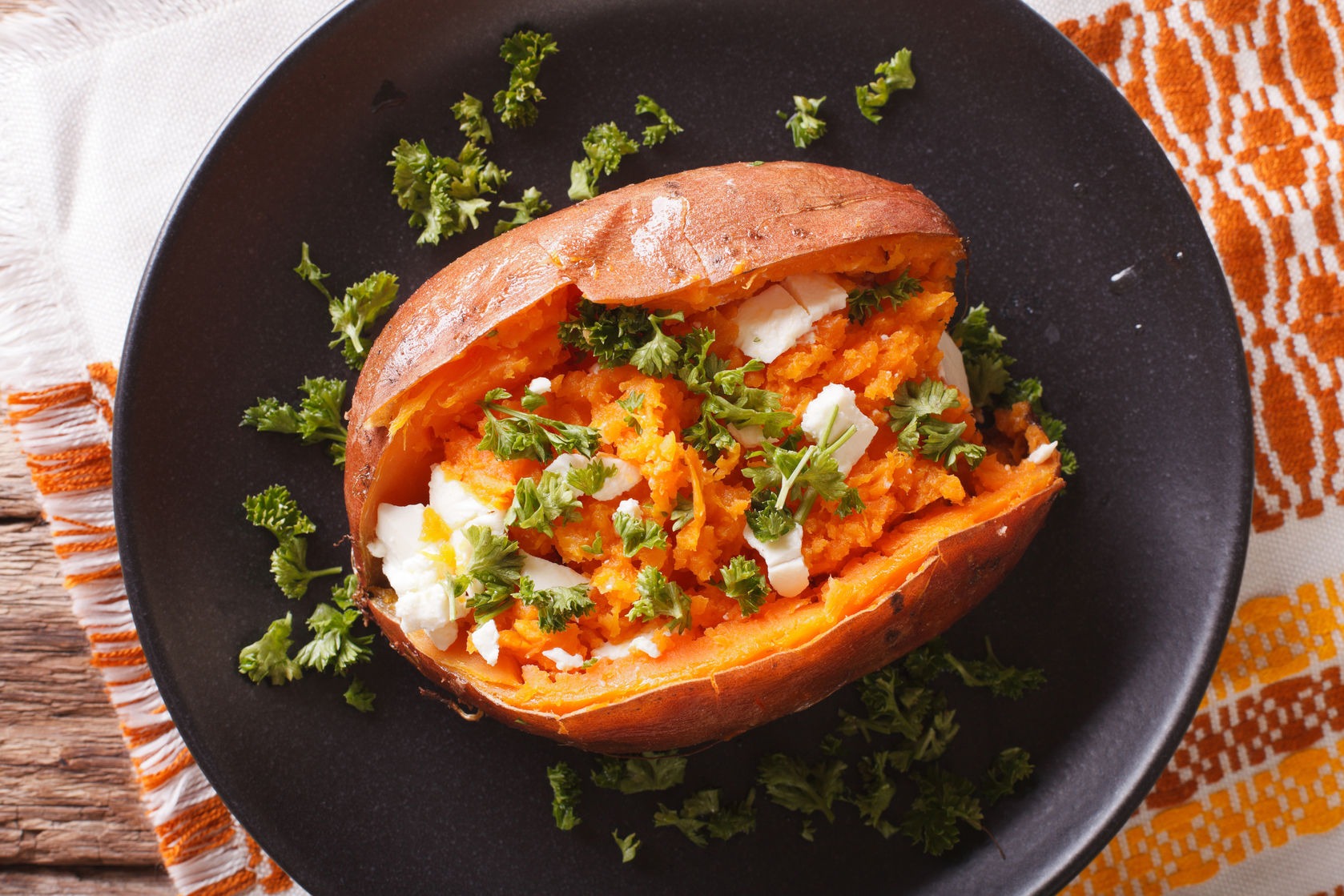 This Recipe Features:
---