Maple Balsamic Veggies
Ingredients
Vegetables
1 lb Zucchini, slices
1 lb Bell peppers
1 Large onion, cut into thick rounds
Maple Balsamic vinaigrette
1 tbsp Balsamic vinegar
1 tbsp Apple cider vinegar
2 tbsp Fuller's Sugarhouse pure maple syrup
2 tbsp Soy sauce
1 tsp Minced shallot
1/2 garlic Minced garlic
1 tsp Dijon mustard
1 cup Extra-virgin olive oil
1 tsp Salt & pepper
Preparation
To make the salad dressing: In a small bowl, whisk together the balsamic vinegar, apple cider vinegar, Fuller's Sugarhouse pure maple syrup, soy sauce, shallot, garlic and mustard. Add salt and pepper .
While continuing to whisk, gradually add the olive oil until it is all incorporated. Once made, set aside.
Preheat grill on low heat and spray with cooking spray.
Place all vegetables in a single layer on the grill. Keep grill covered while vegetables cook. This should take about 12 minutes. Flip halfway through.
Transfer vegetables to a large bowl and pour Maple Balsamic Vinaigrette over the top of the vegetables. Stir to coat all veggies evenly before serving.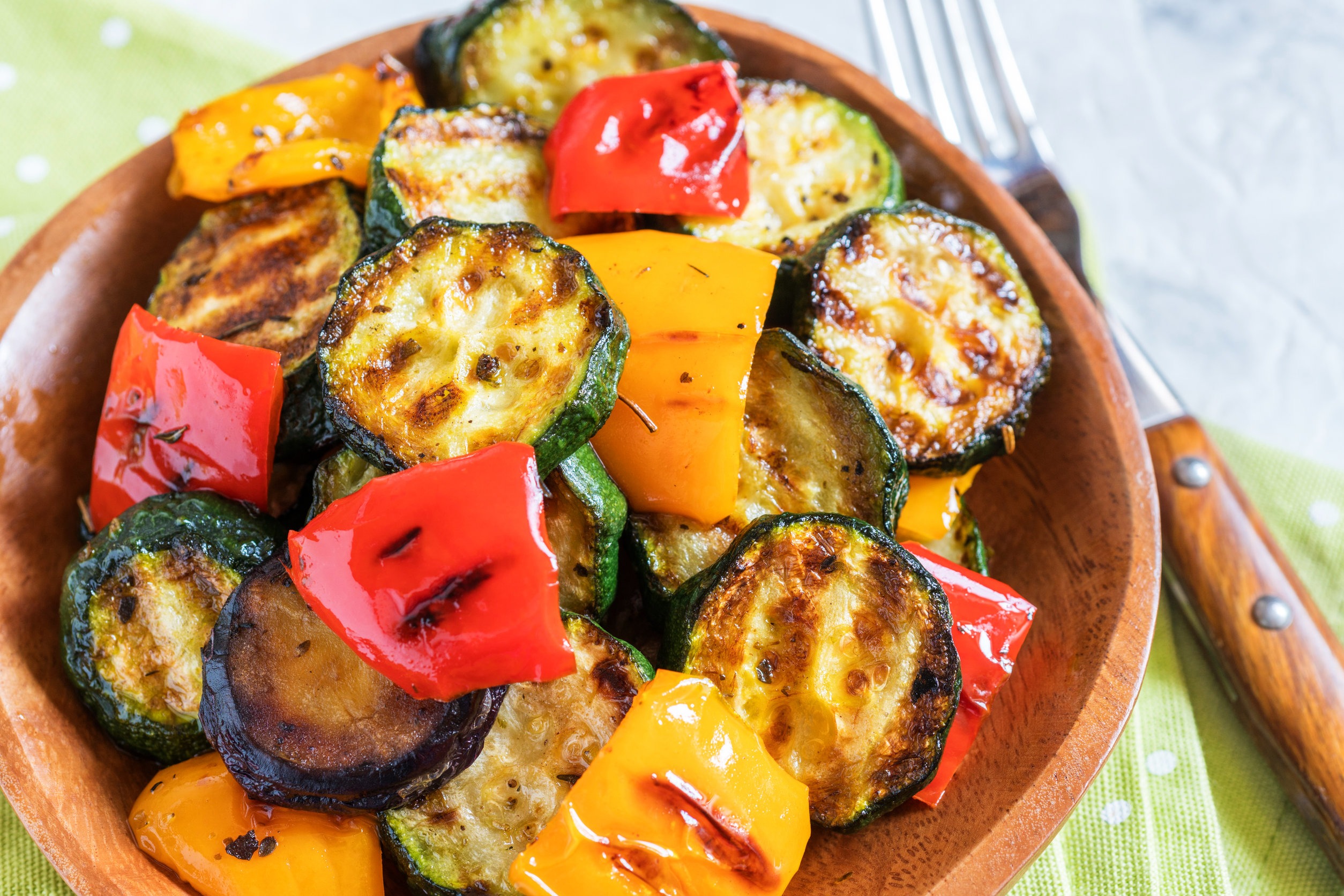 This Recipe Features:
---