Zucchini Maple Muffins
Ingredients
1 2/3 cups white whole wheat flour (or all-purpose)
1 teaspoon baking powder
1 teaspoon baking soda
1 teaspoon ground cinnamon
1/2 teaspoon salt
1 egg
1/2 cup Fuller's Sugarhouse Pure Maple Syrup
1/2 cup milk
1/4 cup melted coconut oil
1 teaspoon vanilla extract
1 1/2 cups grated fresh zucchini
1/3 cups, plus extra for sprinkling old-fashioned oats (uncooked)
Preparation
Heat oven to 350°F. Prepare a 12-cup muffin pan by either greasing it with cooking spray or lining the cups with paper liners. Set aside.
In a large mixing bowl, whisk together flour, baking powder, baking soda, cinnamon and salt until combined. Set aside
In a separate mixing bowl, whisk together egg, maple syrup, milk, coconut oil and vanilla extract until combined. Pour this mixture into the dry ingredient mixture, and stir with a spoon until just combined. (Do not overmix.) Stir in the zucchini and oats until just combined.
Portion the batter evenly between 12 baking cups. Then sprinkle extra oats on top of each, if desired.
Bake for 18-20 minutes, or until a toothpick inserted in the center of the muffin comes out clean.
Transfer pan to a cooling rack, then serve the muffins warm. Or let cool to room temperature, then store in a sealed container for up to 2 days, or freeze.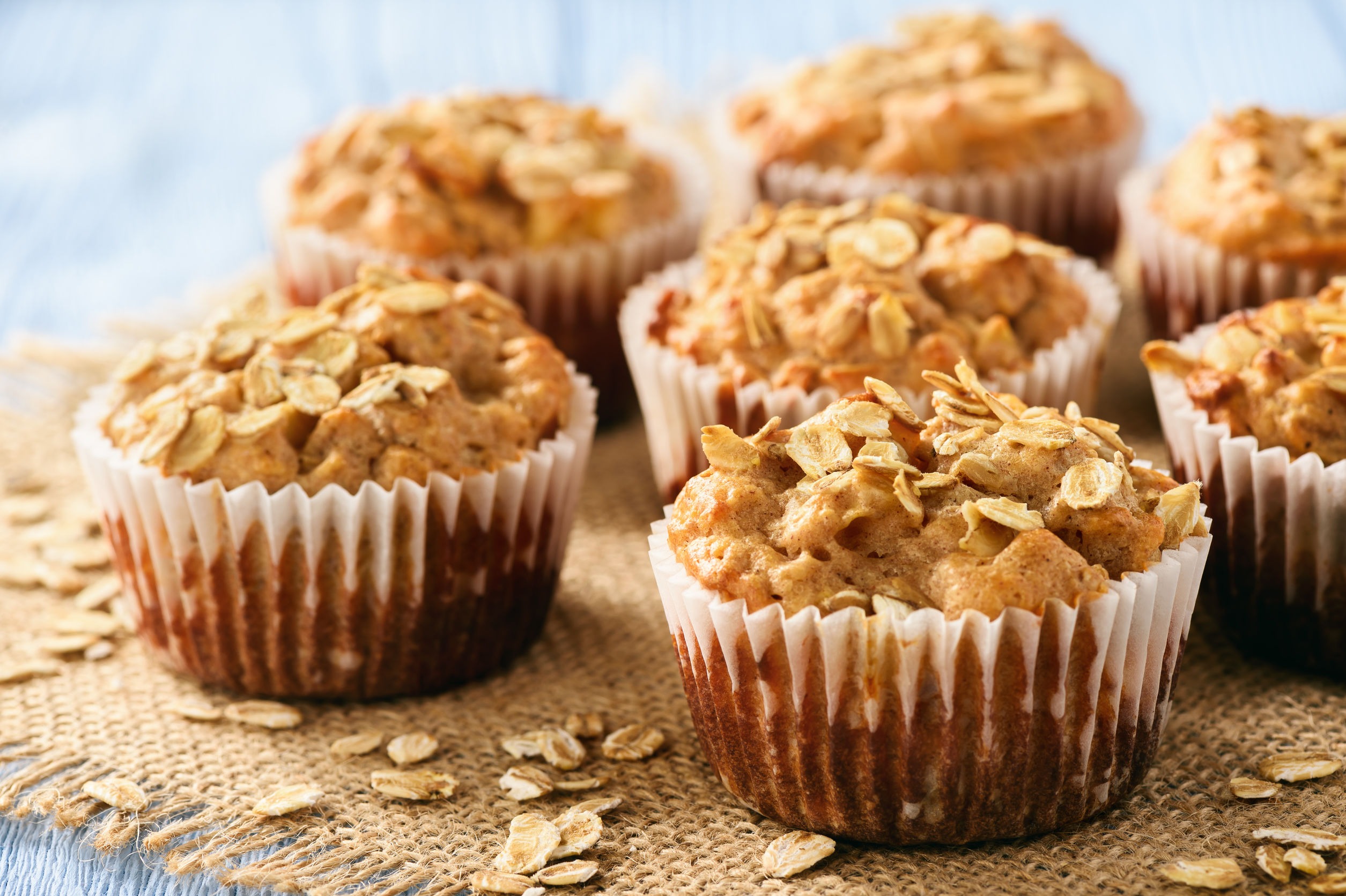 This Recipe Features:
---