Bacon Wrapped Dates with Maple Syrup
Ingredients
For the Dates
32 Dates, pitted
1 lb. cut in half Lean Bacon
1/2 c. Fuller's Sugarhouse pure maple syrup
For Savory Herb & Cheese Filing
1 T. Fresh Rosemary, minced
1 T. Fresh Thyme, minced
1 T. Fuller's Sugarhouse pure maple sugar
2 oz. Goat Cheese
1/4 c. Pistachios, chopped
For Sweet & Spicy Filling
2 oz. Goat Cheese
1 T. Hot Sauce
1 T. Fuller's Sugarhouse pure maple syrup
1 t. Paprika
1 t. Cayenne
Preparation
Preheat oven to 350 degrees.
Mix together filling ingredients and add to a piping or ziplock bag.
Make a slit in each date. Cut a small hole in the bottom of the filling bag and pipe into the center of each date and press to close.
Wrap each date with a piece of bacon so that the bacon just overlaps.
Place seam side down on the cookie sheet.
Brush lightly with maple syrup and sprinkle with salt if desired.
Bake until bacon is crisp, about 10-15 minutes.
Dates can be made ahead of time and frozen. Bake for 8-10 minutes per side if frozen. Serve warm or at room temperature.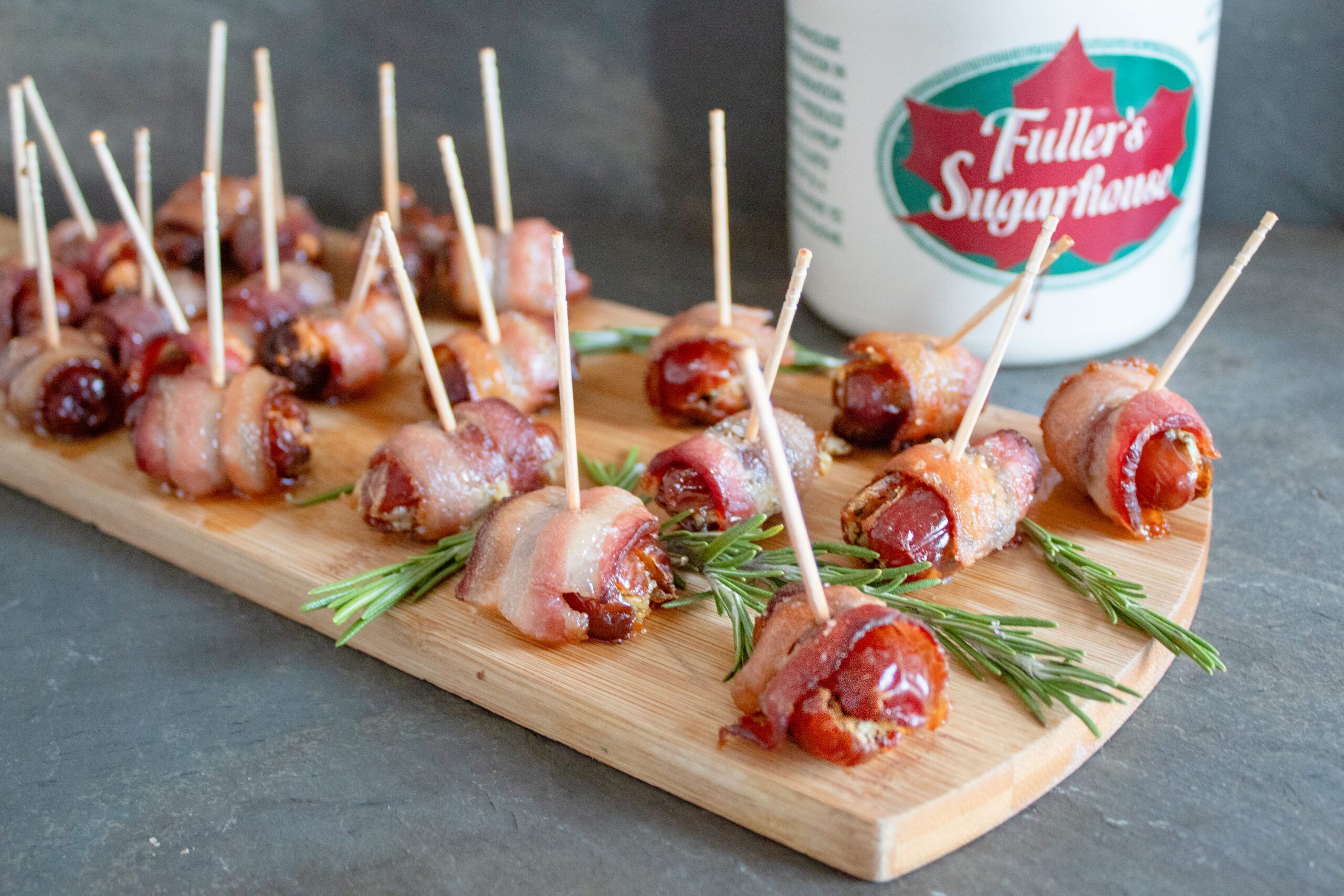 This Recipe Features:
---