Maple Apple Pie Bars
Ingredients
1 cup flour
½ cup rolled oats
⅓ cup brown sugar
3 tablespoons maple sugar
1 teaspoon ground cinnamon, divided
7 tablespoons butter
2 tablespoons cold water
4 apples, chopped
1 teaspoon pure lemon juice
1 teaspoon maple extract
1 teaspoon cornstarch
¼ teaspoon ground nutmeg
½ cup walnuts, finely chopped
Preparation
Preheat the oven to 350 degrees F. Grease 8×8″ baking dish.
Whisk together, flour, rolled oats, brown sugar, ½ teaspoon ground cinnamon in a large bowl.
Add butter, one tablespoon at a time and cut the butter into the dough using a pastry blender/dough cutter until crumbly. (You can also use a food processor instead of a pastry blender.)
Add in the water and stir until the dough comes together.
Remove ¾ cup of the dough and set aside. Press the rest of the dough into the prepared pan.
In a medium sauce pan combine chopped apples, ½ teaspoon cinnamon, lemon juice, maple extract, cornstarch, nutmeg and maple sugar. Cook over a medium heat until apples are soft and mixture has come together, about 10 minutes. Let cool slightly then pour on the prepared crust. 8. Mix remaining dough with chopped walnuts and sprinkle on top.
Bake for 35-40 minutes until golden brown. Let the bars cool completely to allow the filling to set.
Slice into 12 bars and serve.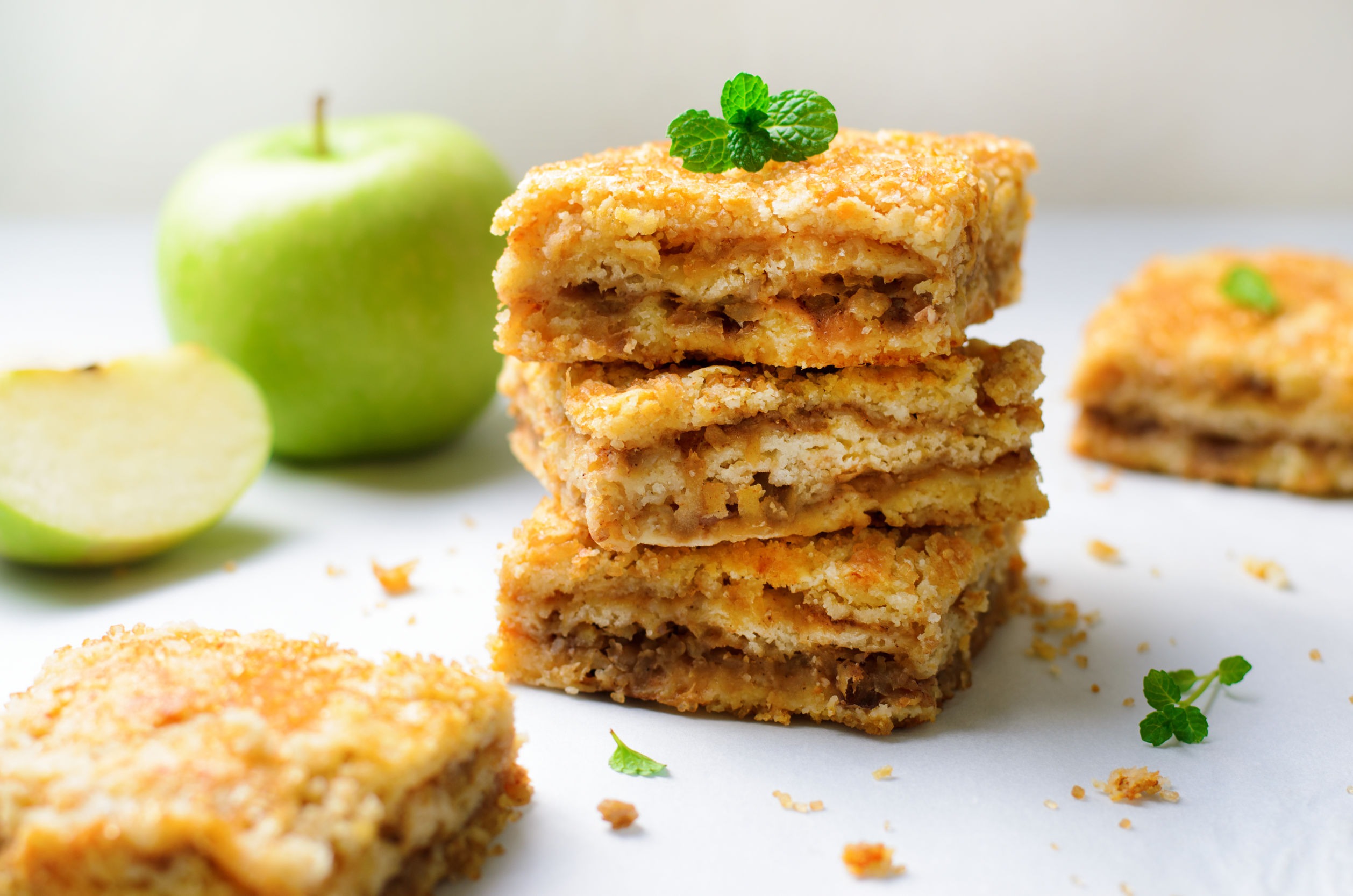 This Recipe Features:
---