Maple Bavarian Pot Roast
Ingredients
3 pound boneless beef chuck pot roast
2 tablespoons canola oil
1–1/4 cups water
3/4 cup beer or beef broth
1 can (8 ounces) tomato sauce
1/2 cup chopped onion
2 tablespoons Fuller's sugarhouse pure maple syrup
1 tablespoon vinegar
2 teaspoons salt
1 teaspoon ground cinnamon
1 bay leaf
1/2 teaspoon pepper
1/2 teaspoon ground ginger
optional Cornstarch and water
Preparation
In a Dutch oven, brown roast in hot oil. Combine water, beer, tomato sauce, onion, maple syrup, vinegar, salt, cinnamon, bay leaf, pepper and ginger. Pour over meat and bring to a boil.
Reduce heat; cover and simmer until meat is tender, about 2 ½ to 3 hours.
Remove meat. Discard bay leaf. If desired, thicken juices with cornstarch and water. Serve with vegetables you desire such as carrots and potatoes.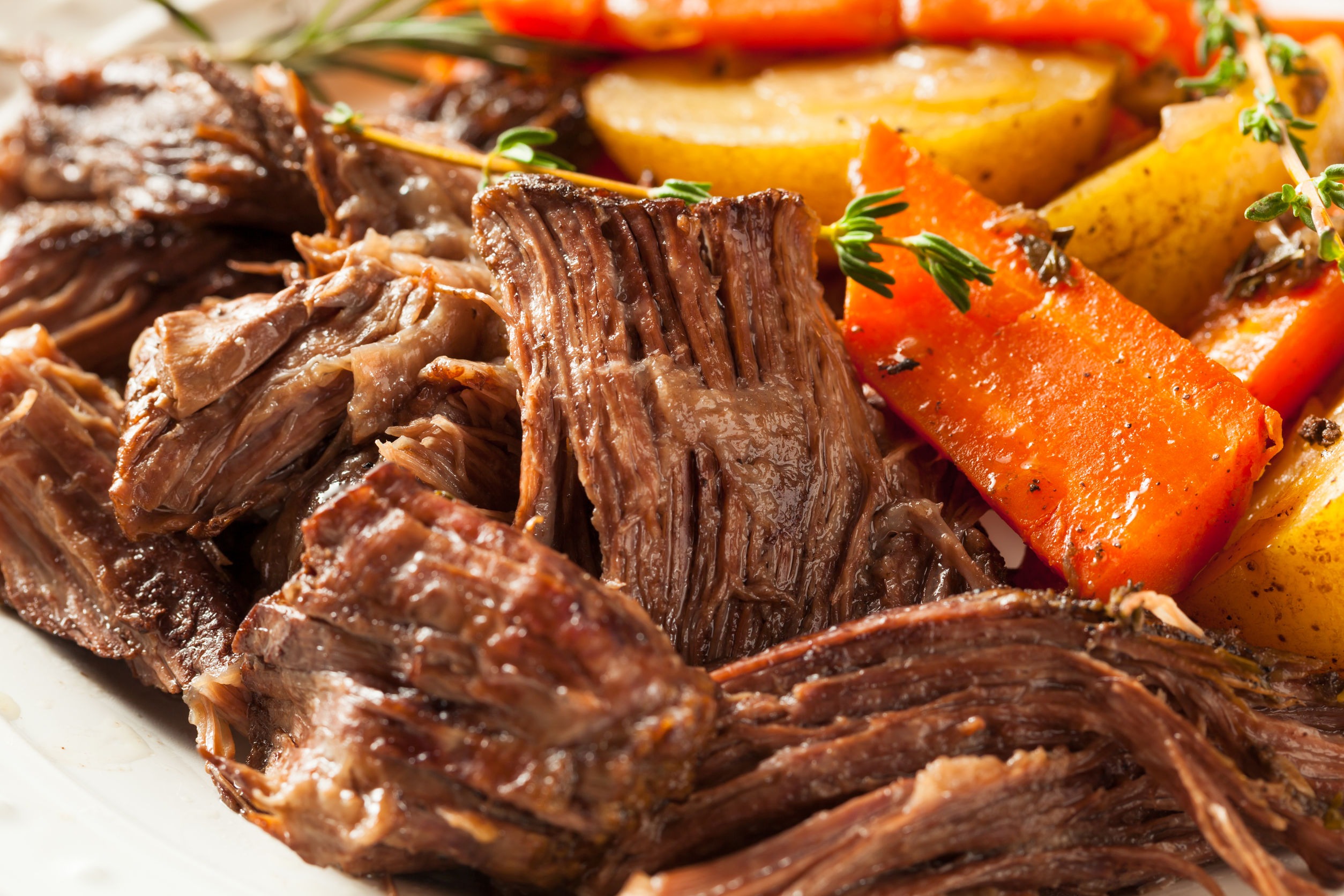 This Recipe Features:
---