Bacon Cheeseburger with Maple Onions
Ingredients
12 slices good-quality smoky bacon
for drizzling Olive Oil
2 T. Butter
1 large onion, chopped or thinly sliced
to taste coarse salt and pepper
1/2 C. cloudy apple cider
1/4 C. Fuller's Sugarhouse dark maple syrup
3 T. Worcestershire sauce
1 1/2 lb. ground beef sirloin
2 T. grainy Dijon mustard
8 large thin slices gruyere or sharp cheddar
4 brioche buns, split
Preparation
Preheat the oven to 375 degrees. Arrange 8 slices bacon on a broiler pan and bake until crisp, 12 to 15 minutes. finely chop the remaining bacon.
In a skillet, heat a drizzle of olive oil over medium-high heat. Add the butter to melt. Add the onions, season with salt and pepper. Cook until softened, about 15 minutes. Add the cider, maple syrup and Worcestershire and simmer at a rapid but controlled bubble, stirring frequently, for 8 to 10 minutes.
In a bowl, combine the beef, remainder of the bacon, mustard, and lots of pepper. Form into 4 patties thinner at the center than at the edges for even cooking. Season with salt to taste and grill to desired doneness.
Serve the burgers on the buns, each topped with 2 slices of crisp bacon and some of the maple onions.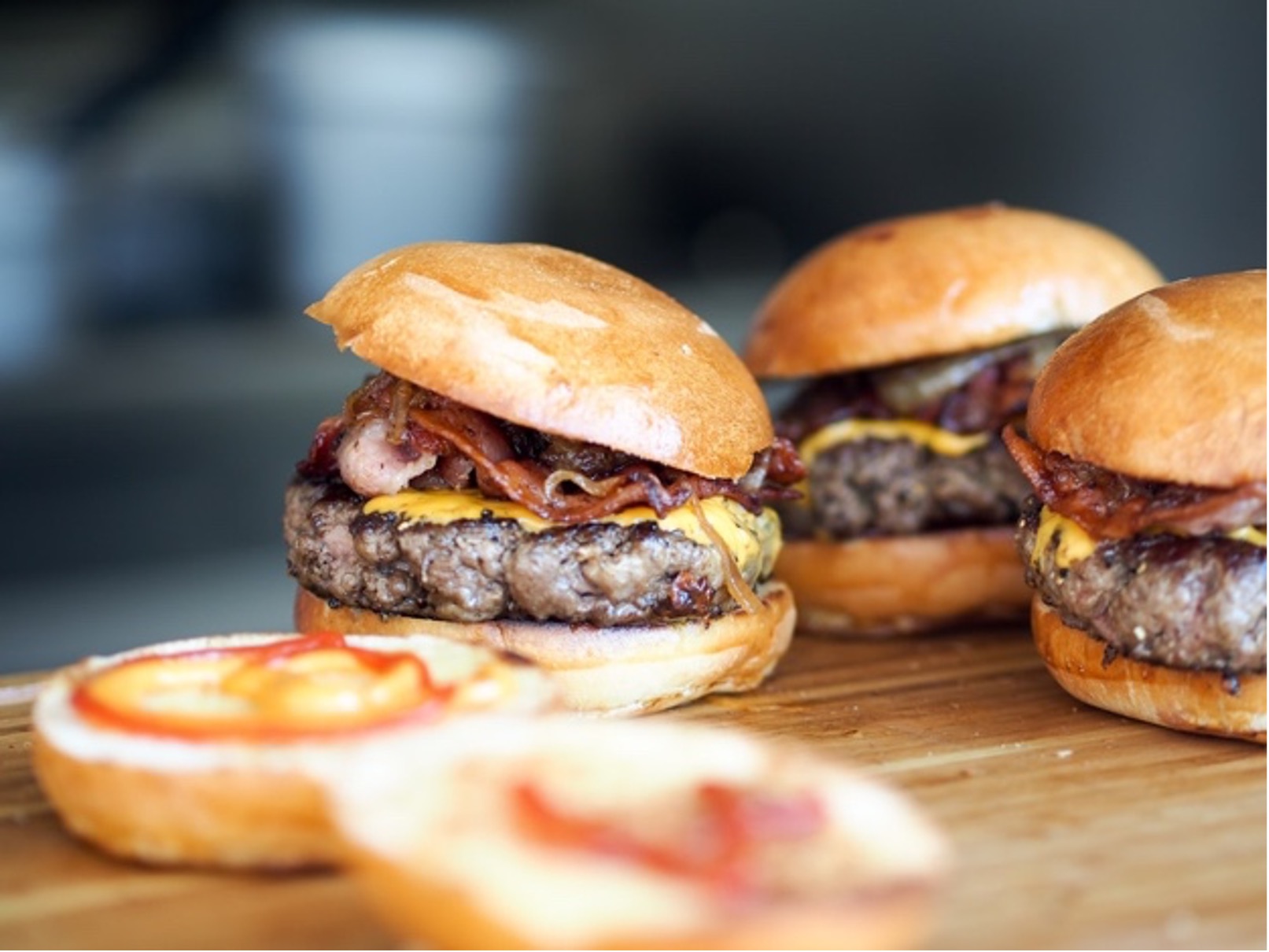 This Recipe Features:
---