Caprese Salad with Maple Balsamic Reduction
Ingredients
For salad:
1/2 Lb. cherry or grape tomatoes, halved
1 (8 oz.) ball of buffalo mozzarella cheese, sliced
1/2 C. packed basil leaves
to taste Flaky sea salt
to taste Freshly ground black pepper
For Reduction:
1 C. balsamic vinegar
1/4 C. Fuller's Sugarhouse pure maple syrup
Preparation
Bring vinegar and maple syrup to a boil in a small saucepan over medium-high. Cook, undisturbed, until reduced by half, 10 to 12 minutes.
Cool reduction while you assemble your salad ingredients.
Arrange the tomatoes and mozzarella in a shallow serving bowl. Scatter the basil over the top and drizzle with the maple balsamic reduction and olive oil. Sprinkle with salt and garnish with pepper; serve.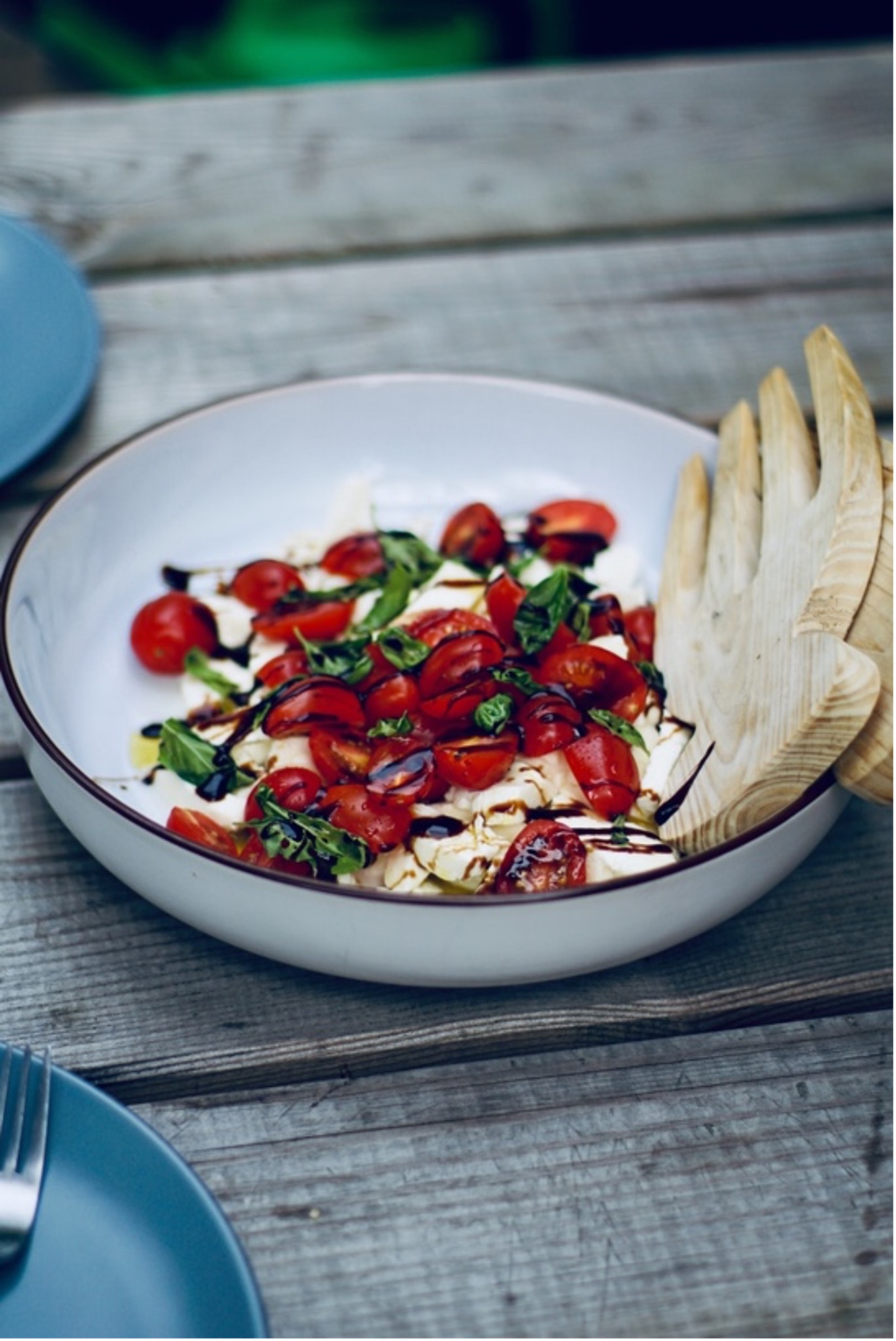 This Recipe Features:
---