Maple Chocolate Donuts
Ingredients
1 c All-Purpose Flour
1 c Cake Flour
2/3 c Cocoa
1 c Brown Sugar
1 t Baking Soda
1 t Baking Powder
3/4 t Salt
1 1/2 t Cinnamon
2 Large Eggs
3/4 c Milk
1/2 c Fuller's Sugarhouse Pure Maple Syrup
1/4 c Plain Yogurt
Optional - toppings for your donuts. Suggestions include: Fuller's Maple Cream, sprinkles, or melted chocolate.
Preparation
Preheat oven to 350 degrees F.
Using a mixer, beat dry ingredients together until well combined: flours, cocoa, sugar, baking soda, baking powder, salt, and cinnamon.
Begin adding in wet ingredients: eggs, milk, maple syrup, and yogurt. Mix on low until smooth.
Once all ingredients are combined, start filling your donut baking pan with batter, ¾ full.
Bake donuts at 350 degrees F for 12-15 minutes, checking frequently as they bake.
When donuts are done, place on a rack to cool before serving.
After donuts cool, you can decorate with additional toppings, including Fuller's Maple Cream, melted chocolate, or sprinkles.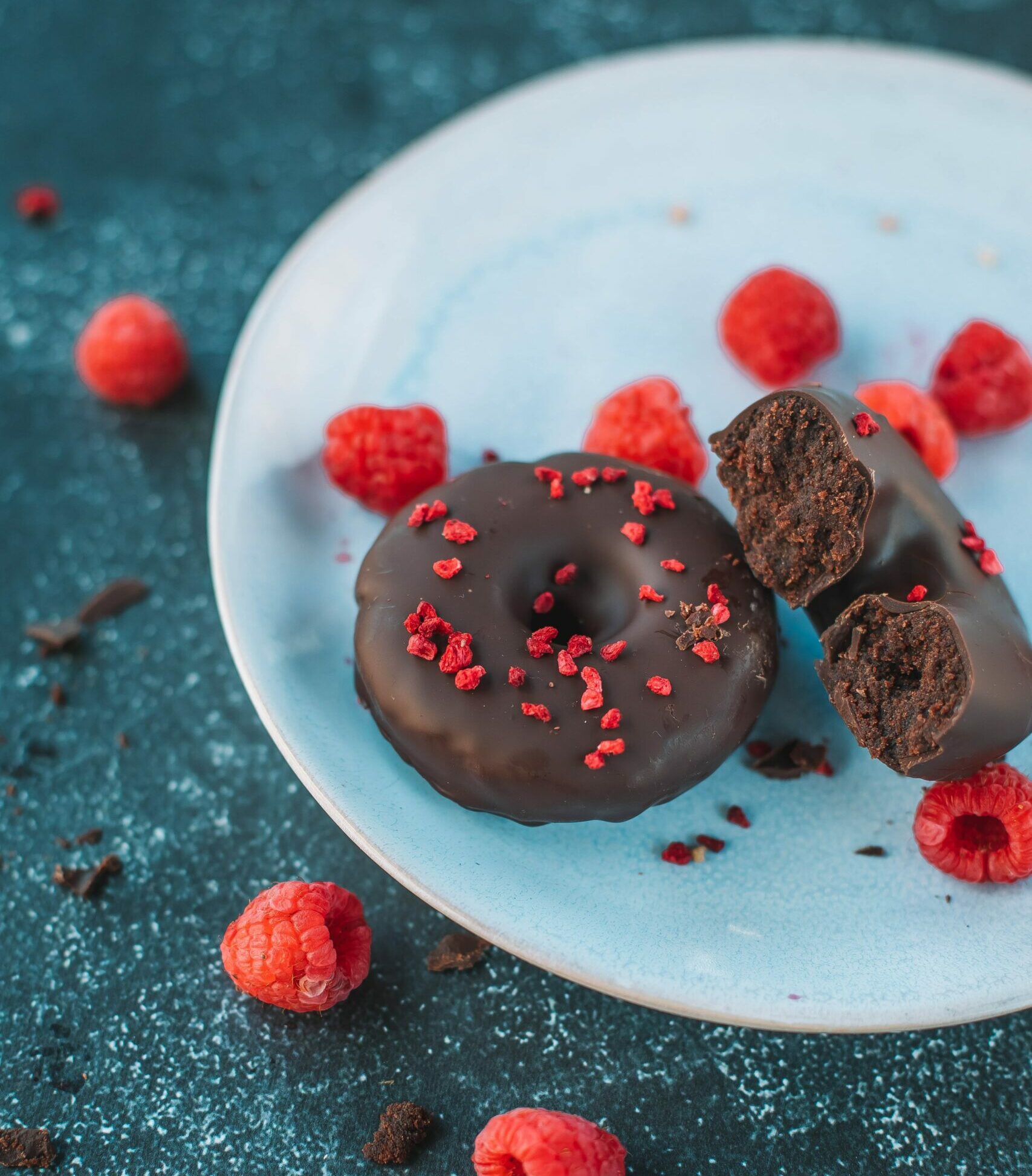 This Recipe Features:
---