Maple Whoopie Pies
Ingredients
Whoopie Pie
2¼ cup Flour All-purpose
1¼ tsp Baking Powder
1 tsp Salt
½ cup Unsalted Butter
¾ cup Brown Sugar
1 tsp Vanilla Extract
1 tsp Maple Extract
¼ cup Fuller's Sugarhouse Pure Maple Syrup
1 large Egg
¼ cup Milk
Maple Cream Cheese Filling
4 oz Cream Cheese
½ cup Butter
1¼ cup Confectioner's Sugar
1 tsp Maple Extract
½ tsp Vanilla Extract
1 Tbsp Fuller's Sugarhouse Pure Maple Syrup
¼ tsp Cinnamon
Preparation
Preheat the oven to 375°F
In a medium bowl, whisk together the flour, baking powder, and salt.
In a large bowl or stand mixer, cream together the butter, brown sugar, maple syrup, maple extract, and vanilla extract until light and fluffy. Add the egg and mix until well incorporated.
Add the mixture of dry ingredients to the creamed mixture. Then add the milk and mix until well combined.
Drop rounded tablespoon of batter onto cookie sheets lined with silicone or parchment sheets. Space about two inches apart.
Bake for 10-12 minutes until barely golden brown at the edges.
While cooling, make filling. In a medium bowl, or stand mixer, cream together the cream cheese and butter. Sift in the confectioner's sugar and mix to combine. Add maple extract, vanilla extract, maple syrup, and cinnamon. Mix thoroughly and load into a piping bag.
To assemble the pies, pipe approximately 1 tablespoon of filling on one whoopie pie cake. Then sandwich with another cake half.
Repeat until all the cake halves are filled and paired. Serve immediately or store in an airtight container.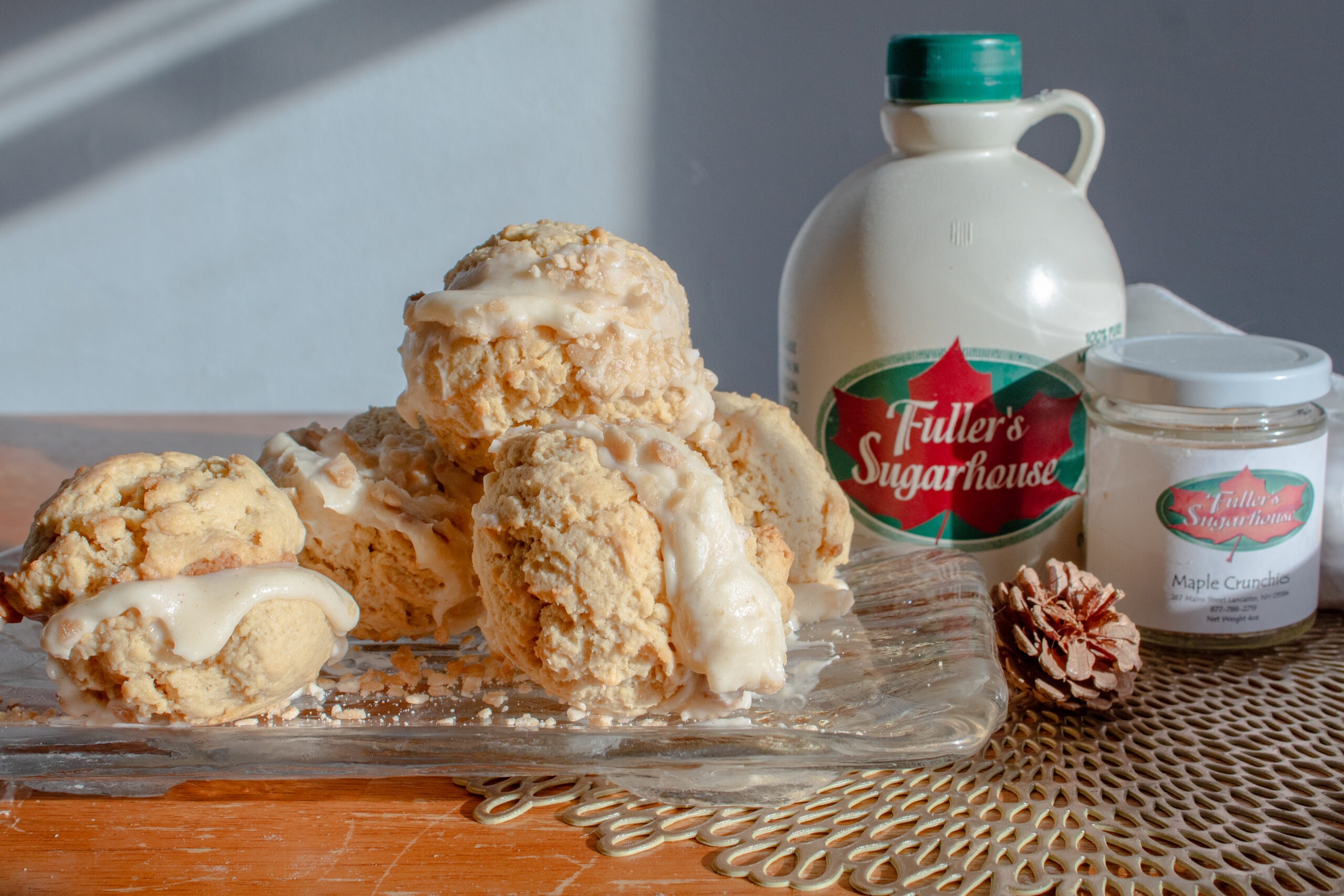 This Recipe Features:
---