Iced Maple Latte
Ingredients
1 C. Milk
1-2 C. Ice
1 1/2 C. Coffee or Espresso, at room temperature
2 T. Fuller's Sugarhouse Pure Maple Syrup
Preparation
· In a jar with a lid, pour milk and shake vigorously back and forth for a minute, until foamy. Take off the lid and microwave for 15 seconds.
Fill two large glasses with ice. Pour coffee evenly between the glasses.
Drizzle in maple syrup between two cups. Add more if desired.
Using a spoon, hold back the foam and pour a little milk into each glass. Then, take spoonfuls of the foam to add on top of the latte
Stir to combine and then enjoy!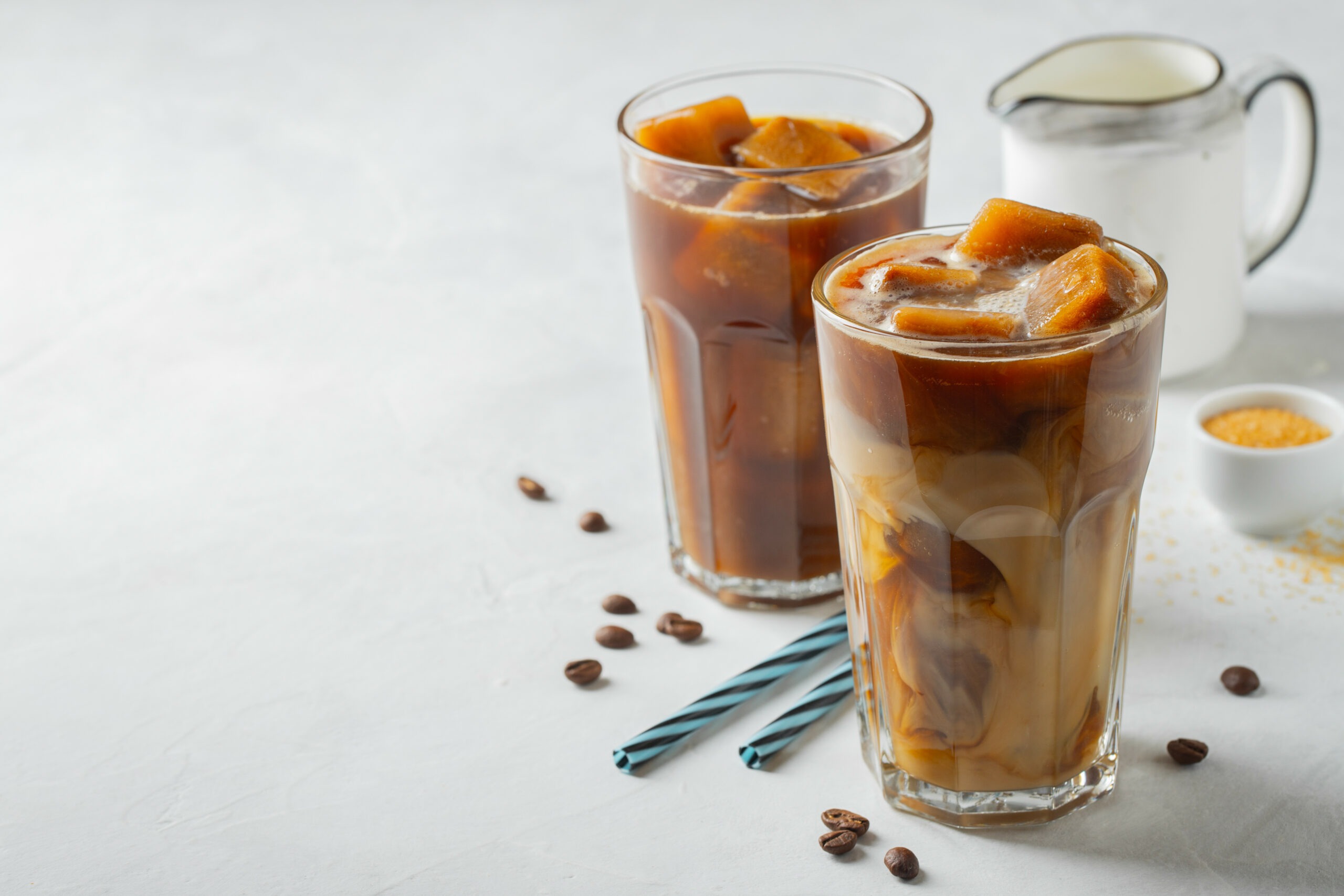 This Recipe Features:
---