Crunchy Broccoli Salad with Maple Mustard Dressing
Ingredients
Salad
4 cups chopped broccoli,chopped small
1 (15 oz or 1 1/2 cups) can garbanzo beans, drained and rinsed
Heaping 1/2 cup dried cranberries, or more if you like
1/2 cup roasted sunflower seeds (or sliced almonds)
1/3 cup diced red onion
to taste Salt
Maple Mustard Dressing
1/3 cup olive oil
1 tablespoon pure maple syrup
1 tablespoon apple cider vinegar
1 teaspoon dijon mustard
to taste Salt and pepper
Preparation
Add all salad ingredients to a large bowl and mix until combined.
Place all dressing ingredients into a small jar or bowl and whisk until combined.
Pour over salad and mix again until well combined. Salt to taste, if desired.
Salad can be served immediately or refrigerated for up to 4 days.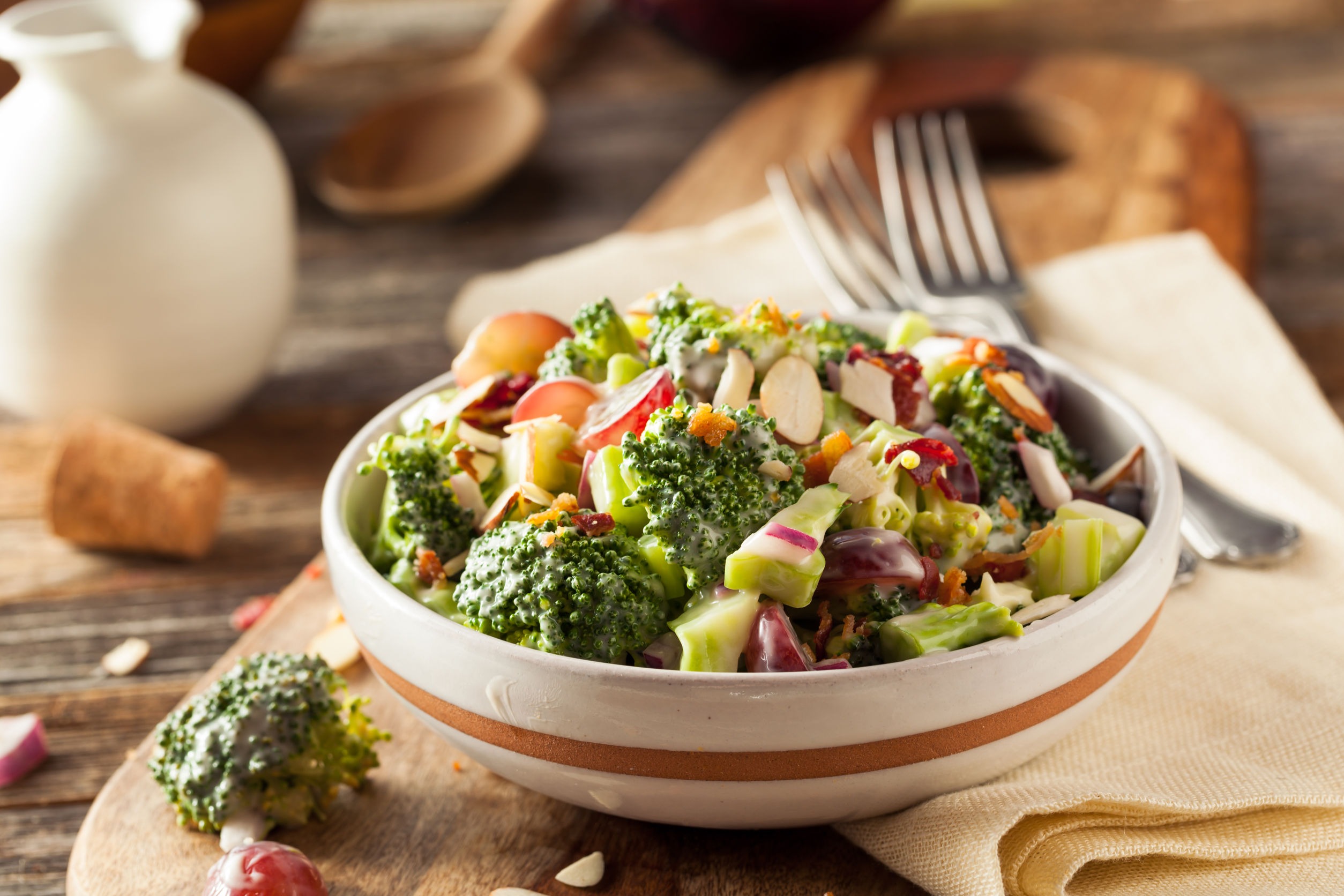 This Recipe Features:
---