German Maple Potato Salad
Ingredients
2 lbs Small thin-skinned potatoes cut into 1-inch chunks
1/3 cup Extra-virgin olive oil
1/4 cup Apple cider vinegar
3 tbsp Fuller's Sugarhouse Pure Maple Syrup, preferably dark
1 tbsp Brown deli mustard or German mustard
1 tsp Salt
1/2 tsp Freshly ground pepper
1/2 tsp Smoked paprika
5 strips Bacon, cooked and crumbled
1 cup Finely chopped celery, preferably with leaves
1/2 cup Minced red onion
1/2 cup Chopped parsley
Preparation
Bring several inches of water to a boil in a saucepan fitted with a steamer basket over high heat. Add potatoes to the steamer basket, cover and cook until the potatoes are tender when pierced with a fork, 17 to 21 minutes.
Meanwhile, whisk oil, vinegar, maple syrup, mustard salt, pepper and paprika in a large bowl.
Add hot potatoes to the dressing and toss to coat. Cool, stirring once or twice, until just warm or room temperature, 10 to 15 minutes. Add bacon, celery, onion and parsley and stir to combine. Serve warm or at room temperature.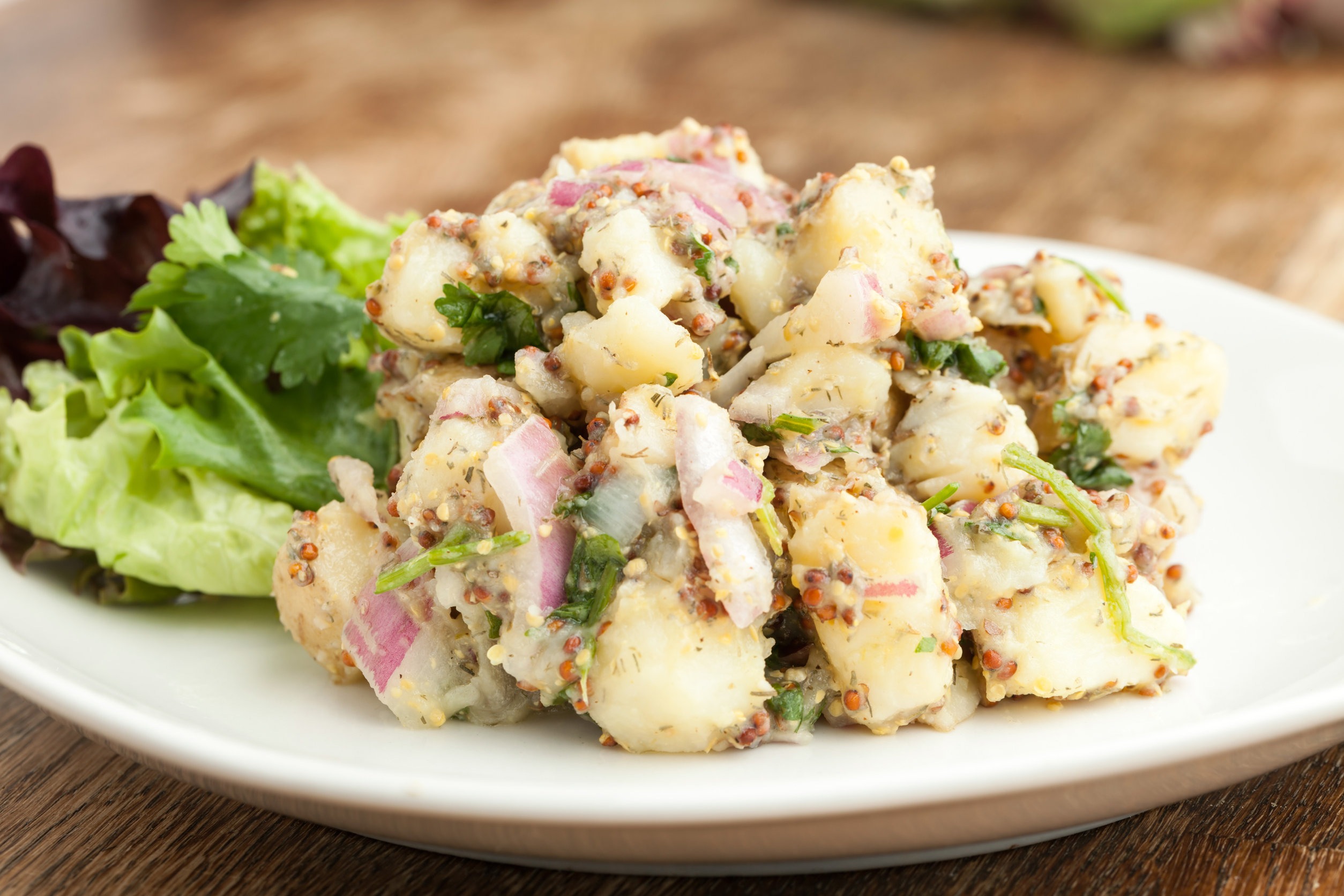 This Recipe Features:
---