Maple Bacon Sweet Potato Soup
Ingredients
3 strips bacon
2 tbsp Fuller's Sugarhouse pure maple syrup
1 tbsp butter
1/2 yellow onion, diced
2 lbs sweet potato, peeled and cut into cubes
1/4 tsp cinnamon
1/4 tsp nutmeg
1/4 tsp cayenne pepper
2-3 cups chicken broth
Salt and pepper to taste
Preparation
Lay 3 slices of bacon on a pan.
Bake for 20 minutes at 400°F, flip once halfway through.
Dab off any extra oil and brush maple syrup on both sides of the bacon.
Bake for an additional 3-5 minutes (until the bacon is crispy).
Cut up the bacon into small pieces and set aside for garnishing the soup later.
Melt butter, then add in the onion. Stir and cook on medium heat until fragrant.
Add in the sweet potatoes, chicken broth, and spices. Cover and bring to a boil.
Let simmer for 15-20 minutes until the potatoes have softened. Add 2 tbsp of maple syrup and stir.
Then blend with an immersion blender or transfer to a blender and blend in batches until smooth and well-combined.
Serve in a bowl and top with the bacon bits. Add additional garnish, such as heavy cream, croutons, sunflower seeds or cinnamon, if desired.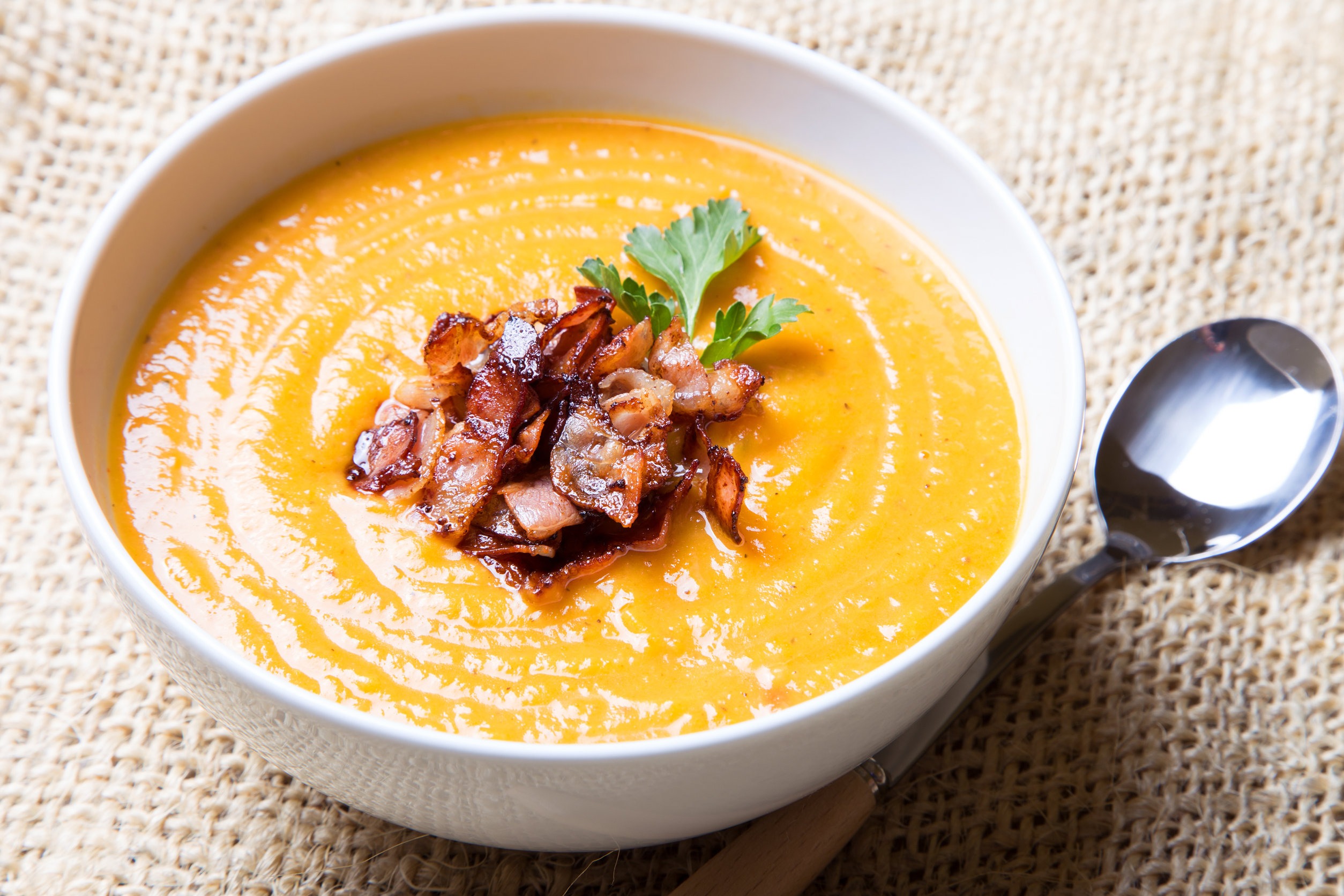 This Recipe Features:
---