Grilled Maple Chicken Satay
Ingredients
For the skewers:
10-12 Wooden Skewer
1 lb. Chicken tenders or breast
1 C. Coconut Milk
1 T. Lime Juice
1 T. Soy sauce
1 clove Garlic, minced
1 t. Fuller's Sugarhouse pure maple syrup
1 t. Yellow curry powder
For the Peanut Sauce:
1/4 C. Peanut Butter
3-4 T. Coconut Milk
2 T. soy sauce
1 T. Fuller's Sugarhouse Pure Maple Syrup
Preparation
Cut chicken into 1″ cubes and place in a bowl.
Whisk together coconut milk, lime juice, soy sauce, maple syrup, and curry powder until well combined.
Pour the marinade over the diced chicken cubes. Stir with a fork to coat.
Marinate in the refrigerator at least 10 minutes, up to 8 hours.
In a small bowl or a jar, combine peanut butter, coconut milk, soy sauce, and pure maple syrup. Whisk until completely smooth.
Poke your soaked skewers through 4-5 pieces of chicken Place chicken skewers on a clean plate and repeat until all chicken is on skewers. Discard the remaining marinade.
Preheat your grill or grill pan. Add skewers and cook 2-3 minutes per side, or until the chicken is opaque and cooked completely through.
Garnish with chopped cilantro and crushed peanuts, if desired. Serve with peanut sauce.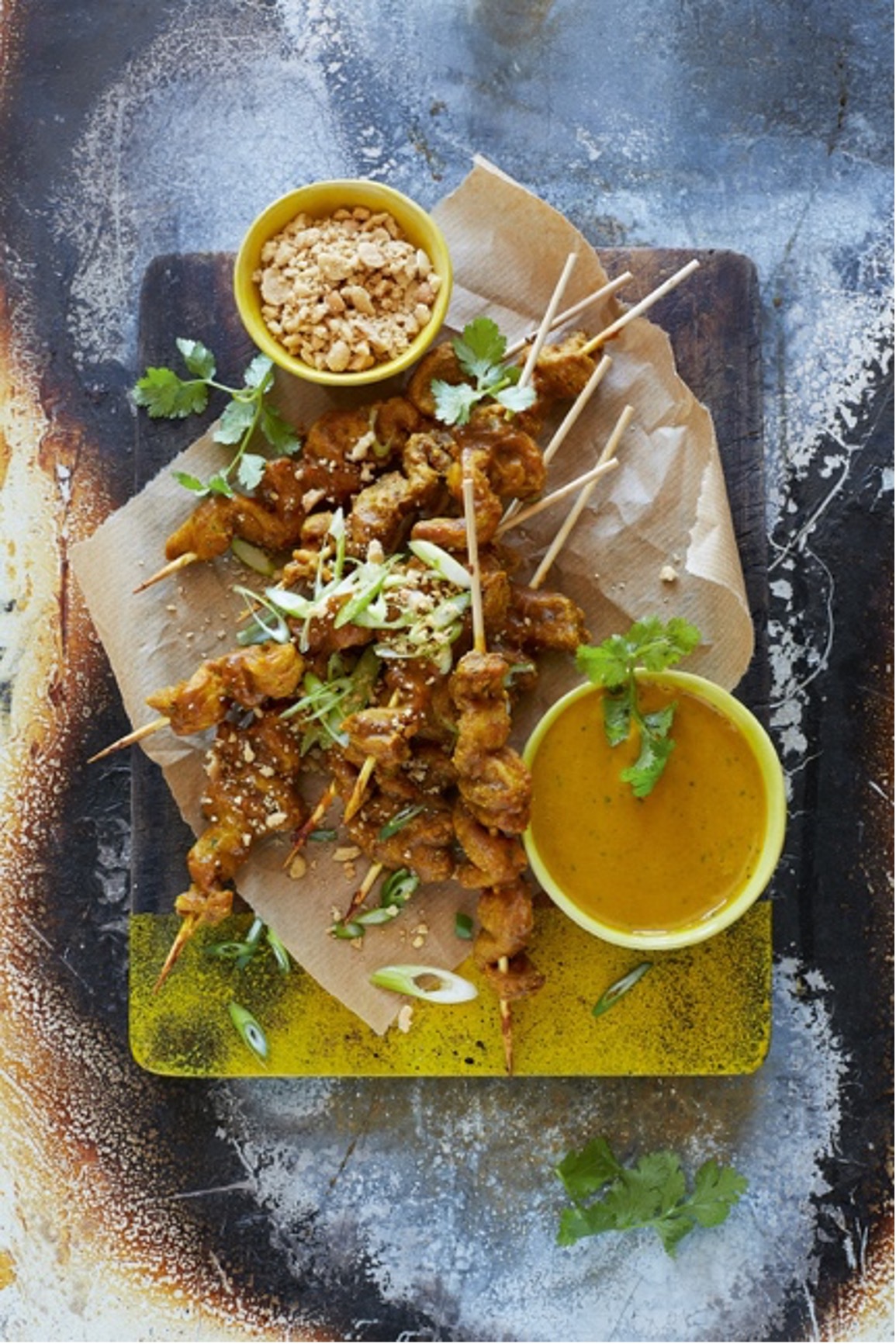 This Recipe Features:
---