Maple Apple Blondies
Ingredients
1 1/4 C. Brown sugar
1/2 C. Butter, melted
1/2 C. Fuller's Sugarhouse pure maple syrup
2 t. Vanilla
2 Eggs, large
2 C. All purpose flour
1 t. Cinnamon
1/2 t. Apple pie spice
1/2 t. Salt
1/4 t. Baking powder
3 C. Apples, peeled, cored, and chopped
Preparation
Preheat the oven to 350 degrees. Line a 13×9 inch pan with parchment paper and coat with non-stick spray.
In a large bowl, beat the butter and brown sugar. Then beat in the Fuller's Sugarhouse pure maple syrup, vanilla and eggs.
In a separate bowl, combine the flour, cinnamon, apple pie spice salt and baking soda.
Add in the dry ingredients into the mixing bowl and beat until combined.
Fold in the diced apples and spread the batter into the prepared pan.
Bake for 30 minutes or until the edges are golden. Remove from heat to a wire rack to cool.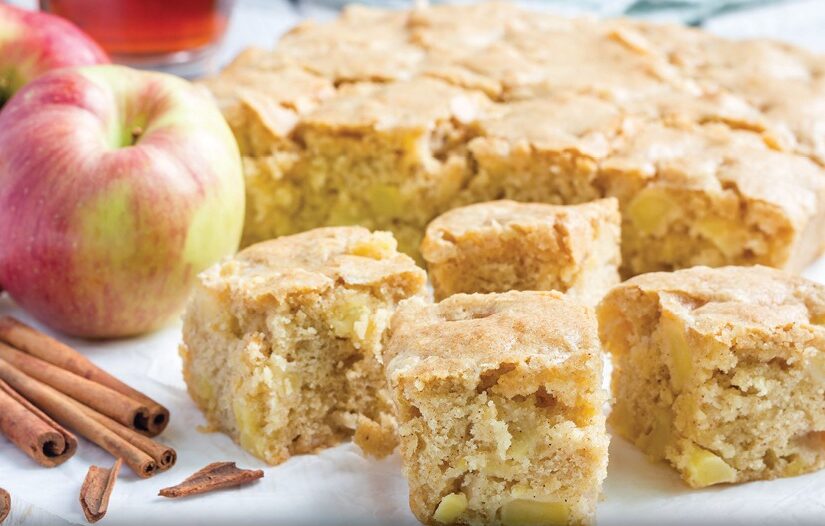 This Recipe Features:
---