Maple Apple Crisp
Ingredients
6 McIntosh apples, peeled, cored and sliced
2 Firm apples, such as Gala, peeled cored and sliced
3 Tablespoons plus 1/3 cup all-purpose flour, divided
2/3 cup Fuller's Sugarhouse pure maple syrup
2 tsp Cinnamon
1/2 tsp Nutmeg
4 tbsp Unsalted butter, softened
1/4 cup Granulated maple sugar or brown sugar
1/2 cup Chopped pecans or walnuts
1/2 cup Rolled oats
Pinch salt
Preparation
Preheat oven to 350 degrees F. Coat a 2 ½ quart casserole dish with cooking spray.
Toss apples, 3 tablespoons flour, Fuller's Sugarhouse pure maple syrup, cinnamon, nutmeg in a large bowl. Transfer to the prepared casserole dish.
Mix the remaining 1/3 cup flour, butter and sugar together in a medium bowl with fingers until the butter is worked into the flour and the mixture becomes crumbly. Add nuts, oats and salt and work into the crumbs. Top the apple mixture with the crumb mixture. Transfer to the oven and bake 15 minutes. Without opening the oven, reduce oven temperature to 325 degrees and continue baking until the apple mixture is bubbling along the edges and the topping is golden 60 to 65 minutes longer.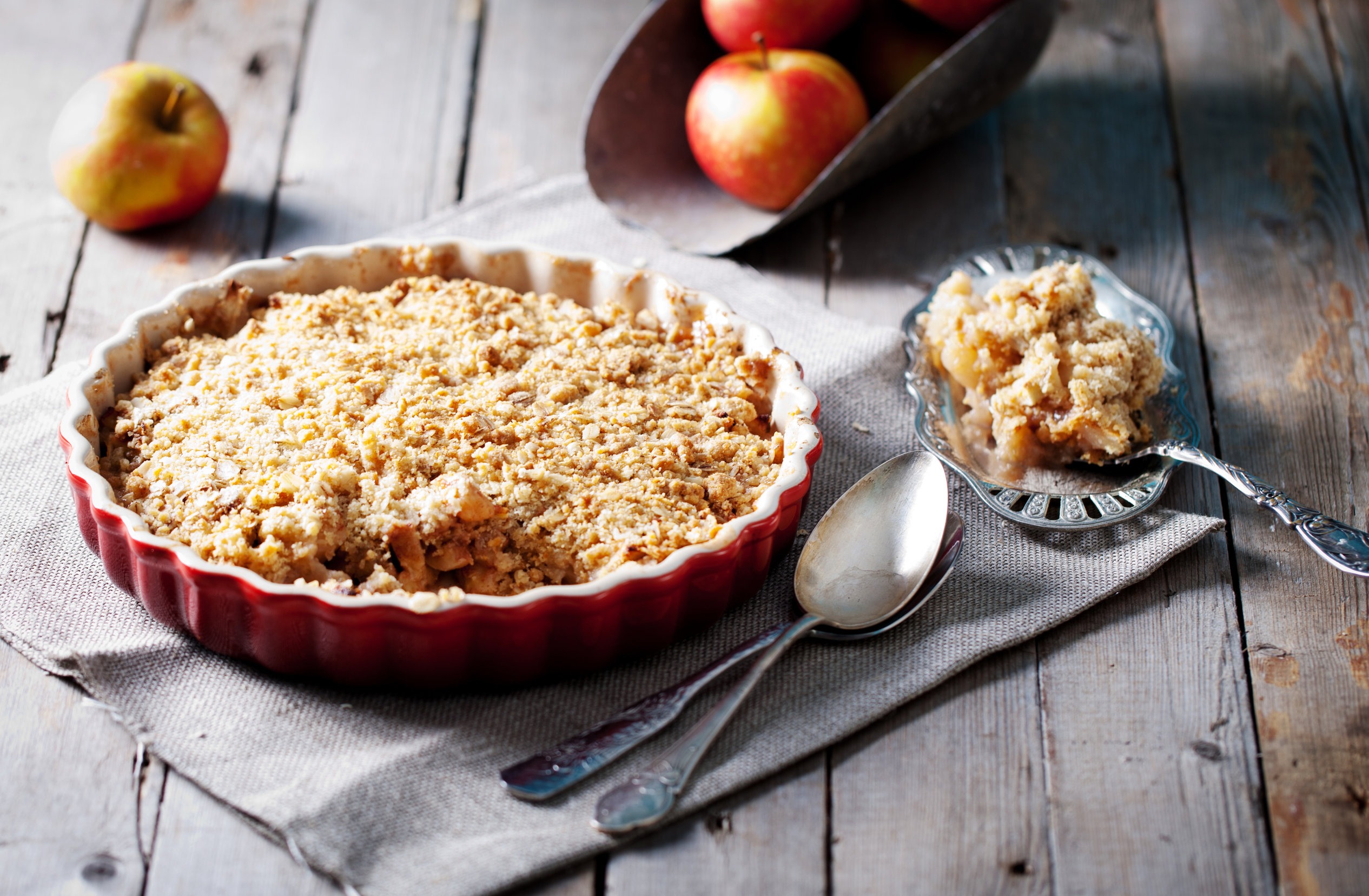 This Recipe Features:
---