Maple Caramel Apples
Ingredients
2 cups Heavy cream
2 cups Organic whole cane sugar
1/2 cup Fuller's Sugarhouse pure maple syrup
2 tbsp Unsalted butter
Pinch of salt
10 Apples, unwashed
Toppings: toasted coconut, peanuts, pecans, chocolate chips
Preparation
Whisk all ingredients together (except apples) in a large saucepan over medium heat.
Simmer until the caramel thickens and reaches 245ºF.
While the caramel is cooking, pour toppings into bowls and insert craft sticks into each apple.
Line a baking sheet with parchment paper. As soon as the caramel reaches 245ºF remove from heat and begin quickly dipping apples into the caramel (and then toppings, if desired) and placing them on the parchment lined baking sheet. It's important to work quickly because the caramel will harden as it cools.
Cool caramel apples for at least 15 minutes before serving. Best eaten within a few hours of preparation.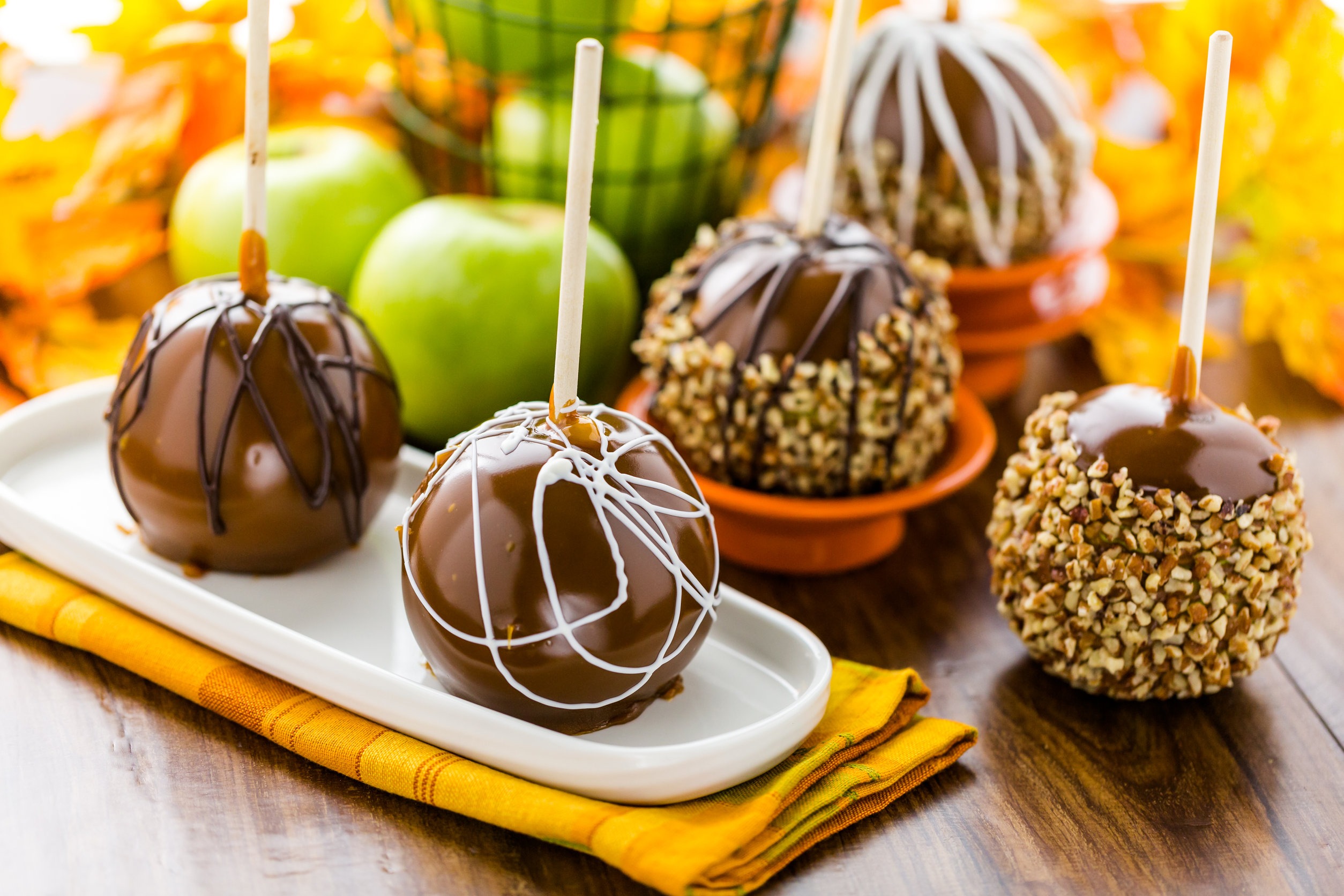 This Recipe Features:
---