Maple Frosted Chocolate Cake
Ingredients
Chocolate Cake
1 ¾ cups all-purpose flour
2 cups sugar
¾ cups cocoa powder
1 ½ teaspoons baking powder
1 ½ teaspoons baking soda
½ teaspoon salt
2 eggs
1 cup milk
½ cup vegetable oil
2 teaspoons vanilla extract
1 cup boiling water
Maple Butter Frosting
½ stick butter, softened
3 cups confectioners' sugar
4-6 tablespoons Fuller's Pure Maple Syrup
Preparation
Place water on stove to boil.
In a large bowl, stir together flour, sugar, cocoa powder, baking powder, baking soda, and salt.
In a different bowl, whisk together eggs, milk, oil, and vanilla. Once combined, whisk in boiling water.
Combine wet ingredients into dry ingredients and stir until batter is a smooth consistency.
Bake for 30 minutes or until a toothpick comes out clean after inserting into the middle of the cake.
Let the cake cool for 45 minutes before frosting.
While the cake is cooling, begin making the Maple Butter Frosting. To make the frosting, cream together butter and sugar using electric mixer. Once combined, gradually add Fuller's Sugarhouse pure maple syrup. Frosting should be light and spreadable.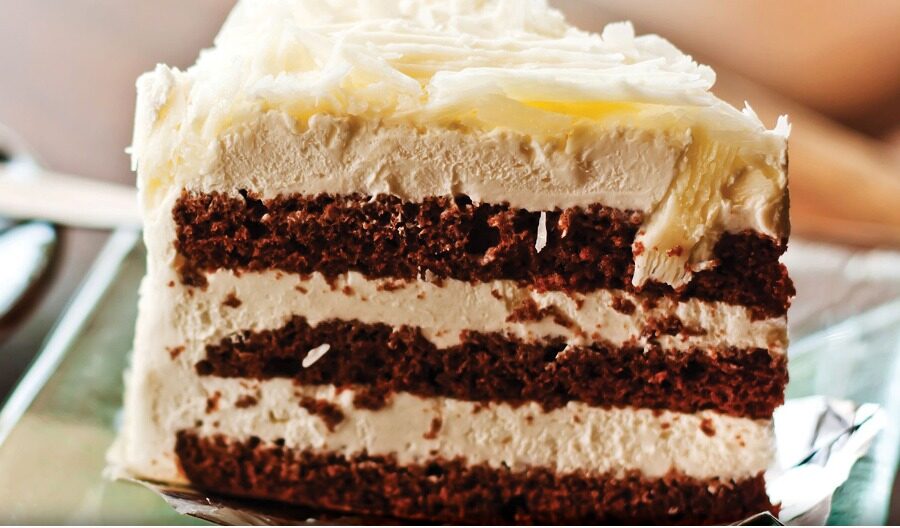 This Recipe Features:
---