Maple Butternut Squash Pasta
Ingredients
1 (approx. 2lb) butternut squash, cored and cut lengthwise
1 lb. pound pasta
1 tbsp. extra virgin olive oil
1/3 c. chopped onion
1/4 cup packed freshly grated Parmesan cheese
1/3 c. sour cream
1/8 tsp. nutmeg
1 tsp. salt
1 tbsp. Fuller's Sugarhouse pure maple syrup
to taste salt and pepper
about 1 c. water as needed
Preparation
Preheat the oven to 350°F.
Pour 1/4 cup of water into a baking dish and place the butternut squash halves cut side down.
Bake for 40 minutes or until tender. Allow to cool for 10 minutes.
Scoop out the squash from the skins and put into a blender. Set aside.
Sauté onions in the olive oil over medium heat, about 2-3 minutes, then add to the blender
Next, add water, Fuller's Sugarhouse pure maple syrup, parmesan cheese, salt, and nutmeg to the blender and blend until smooth.
Taste and season as needed. If sauce is thick, add more water.
Once sauce is complete, pour into a small pot over low heat. Mix in the sour cream and warm it through. Do not let the sauce boil.
While making sauce, boil water for your pasta. Once pasta is ready, drain water.
Mix cooked pasta with sauce and serve.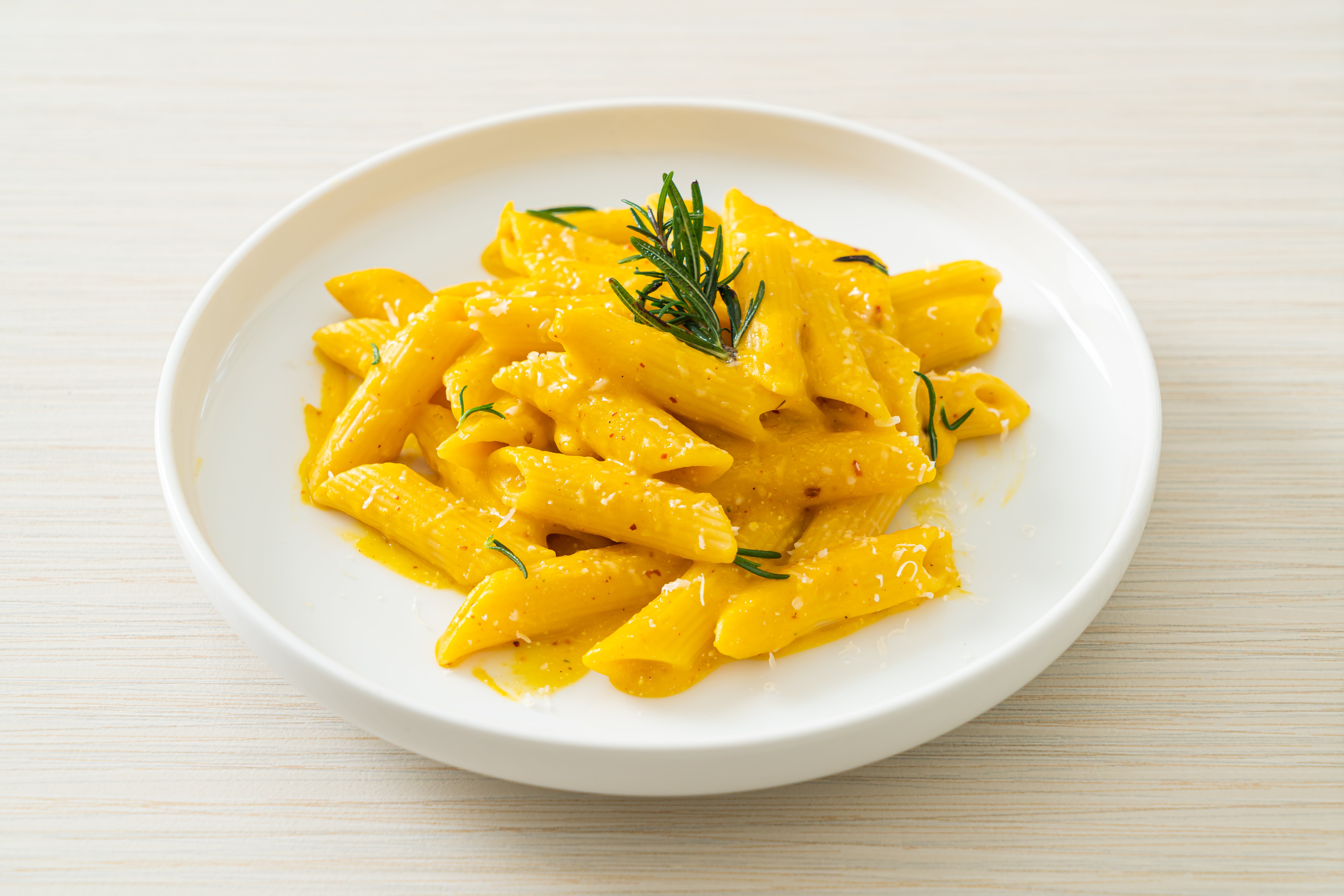 This Recipe Features:
---