Maple Cupcakes with Candy Corn
Ingredients
Cupcake
3 cups All-purpose flour
3 tsp Baking powder
1 tsp Salt
1/2 cup Unsalted butter, slightly softened
2 tbsp Vegetable shortening, at room temperature
2 cups Fuller's Sugarhouse Pure Maple Syrup
3 Egg yolks
1 Large egg
1 1/4 cups Whole milk
Frosting
3/4 cup Unsalted butter, softened
12 oz Cream cheese, softened
4 cups Confectioners sugar
2 tbsp Fuller's Sugarhouse Pure Maple Syrup
garnish on top Candy Corn
Preparation
Heat oven to 325F. In a medium bowl, whisk together the flour, baking powder, and salt. Set aside.
In the bowl of a stand mixer fitted with the paddle attachment, cream the butter and shortening together until they form ribbons. Add in the Fuller's Sugarhouse Pure Maple Syrup and mix until well combined, about 3 minutes on medium-high speed, scraping down the sides of the bowl as necessary.
Add the egg yolks and the egg, one at a time, beating well after each addition.
Mix in half of the flour mixture until just combined. Scrape down the sides of the bowl. Add the milk to the bowl and mix until combined. Mix in the remaining flour mixture and mix until just combined.
Line 2 12-cup cupcake pans with cupcake liners. Fill the cupcake pans so that each cupcake liner is ¾ full. Bake for 20-25 minutes, rotating halfway through the cooking time, until a toothpick inserted in the center of a cupcake comes out clean. Allow to cool in the pans for 15 minutes, then remove the cupcakes to a wire rack to cool completely.
Once the cupcakes are completely cooled, make the frosting. In the bowl of a stand mixer fitted with a paddle attachment, cream together the butter and cream cheese until smooth. Add in the confectioners sugar and Fuller's Sugarhouse pure maple syrup. Beat until smooth. Frost cupcakes with frosting as desired and sprinkle with candy corn.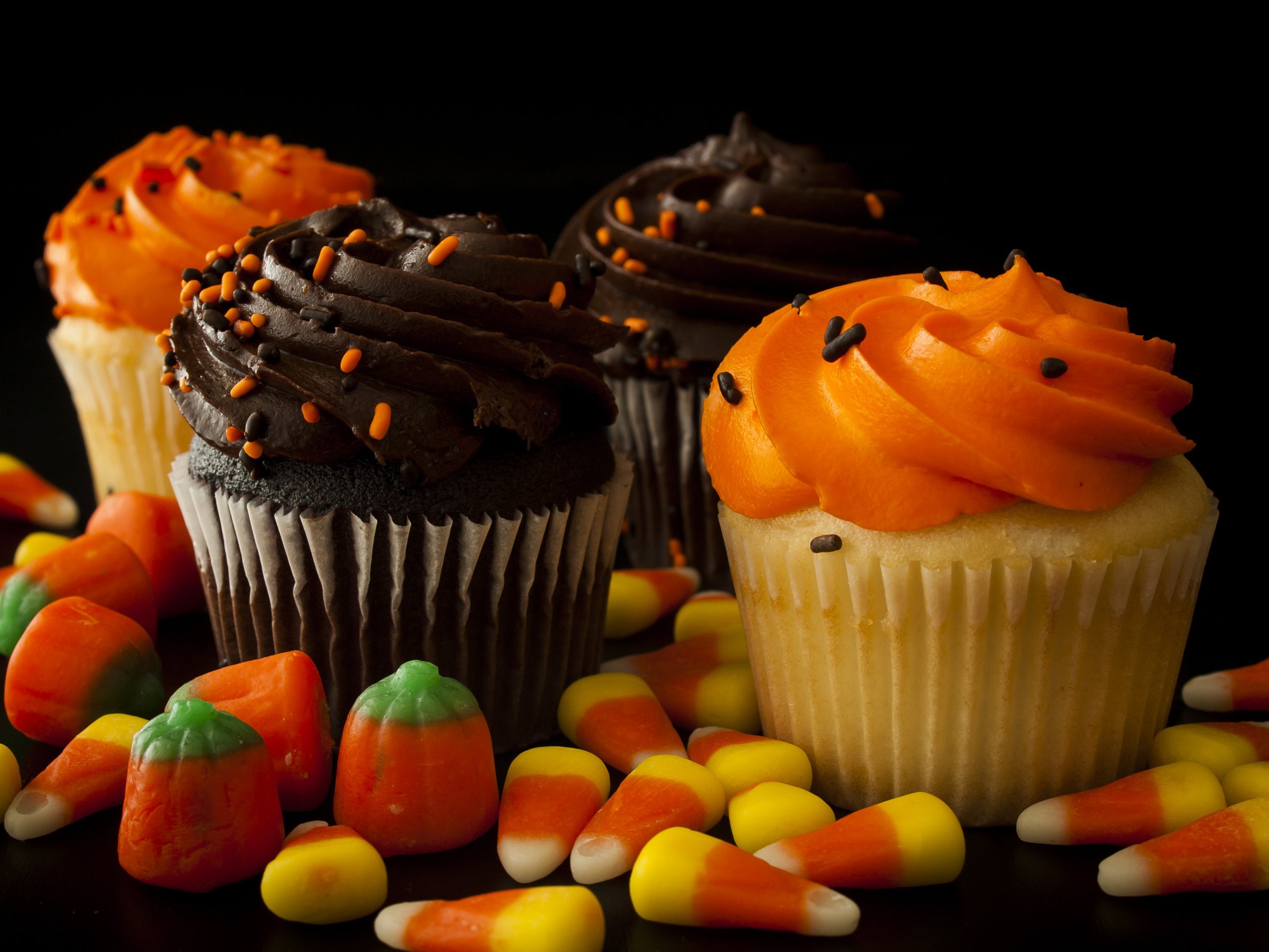 This Recipe Features:
---