Maple Bacon Beer Sliders
Ingredients
1 lb ground beef
1/4 cup Beer
2 tablespoons Worcestershire sauce
1 1/2 tablespoons Fuller's Sugarhouse pure maple syrup
4 slices cheddar cheese
8 slices maple bacon, cooked
to taste pepper
for serving slider buns
Preparation
Mix ground beef, beer, Worcestershire sauce, Fuller's Sugarhouse pure maple syrup, and pepper in large bowl.
Shape beef into small, slider sized patties- about 2 ½ inches in diameter.
Place sliders on grill. Cook for 4 minutes on each side. Add cheese during the last minute of grilling and toast buns if desired.
Place sliders on buns and top with a slice of bacon.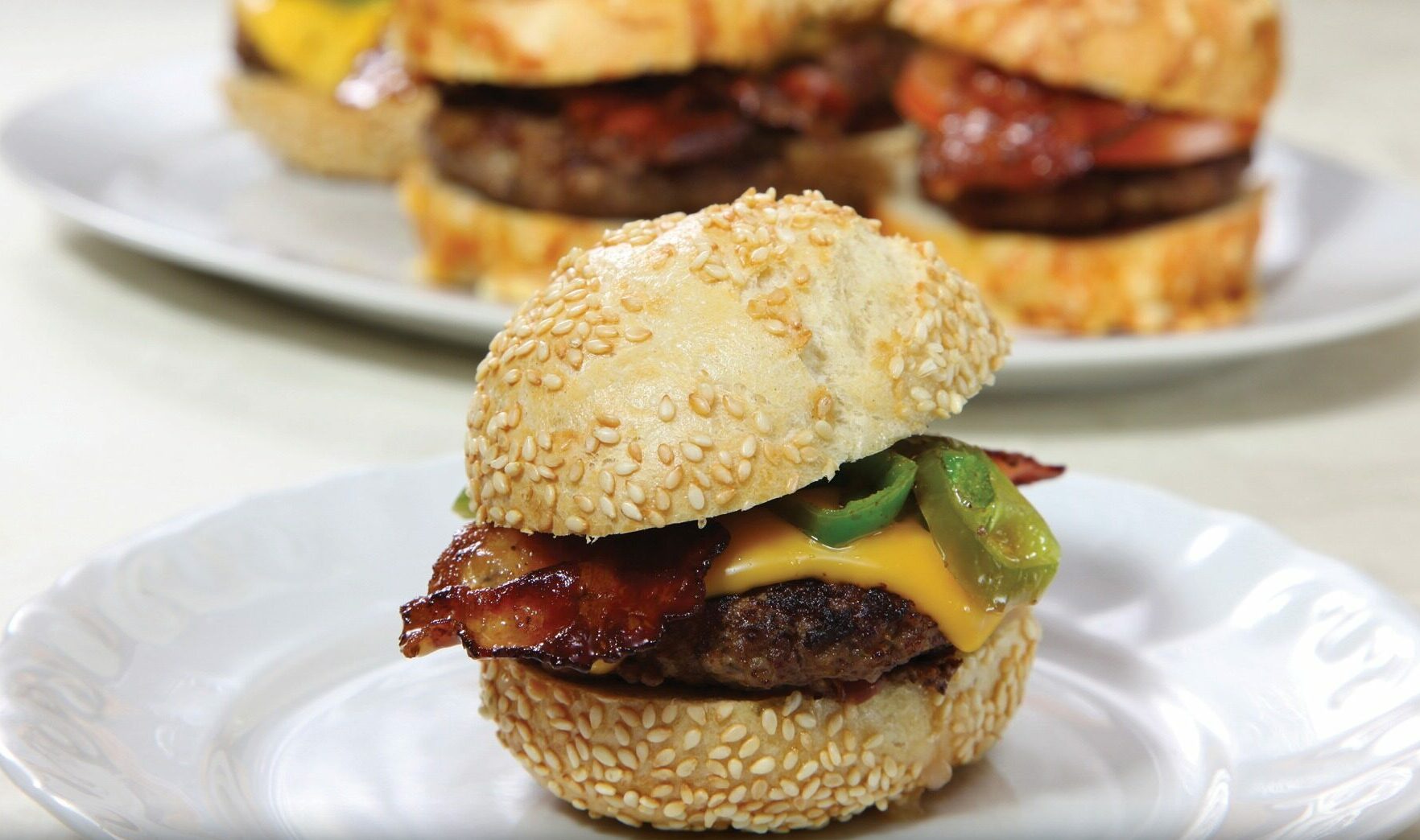 This Recipe Features:
---