Maple Roasted Turkey Breast
Ingredients
1 (2-4 Lbs) Boneless Turkey Breast, Halved and Skin Removed
2 Tbsp Olive Oil
2 Tbsp Fuller's Sugarhouse Pure Maple Syrup
3 Tbsp Fresh Lemon Juice
4 Garlic Cloves, Minced
2 Tsp Chili Flakes
2 Tsp Sea Salt
1 Tsp Freshly Ground Black Pepper
Preparation
Rinse the turkey breast and pat dry.
In a small bowl combine olive oil, pure maple syrup, lemon juice, garlic, chili flakes, salt, and pepper.
Place the turkey breast into a gallon bag, pour in marinade and mix well. For best results refrigerate overnight to marinate.
Preheat the oven to 375°F.
Transfer marinated turkey breast to an ovenproof dish or roasting tray. Let sit on the counter to bring it to room temp, about 20 minutes.
Place turkey breast in the preheated oven and roast until the juices run clear when pierced with a fork and a thermometer inserted into the thickest part of turkey registers 170°F, about 20 minutes per pound.
Cover with foil and rest for 10 minutes before carving.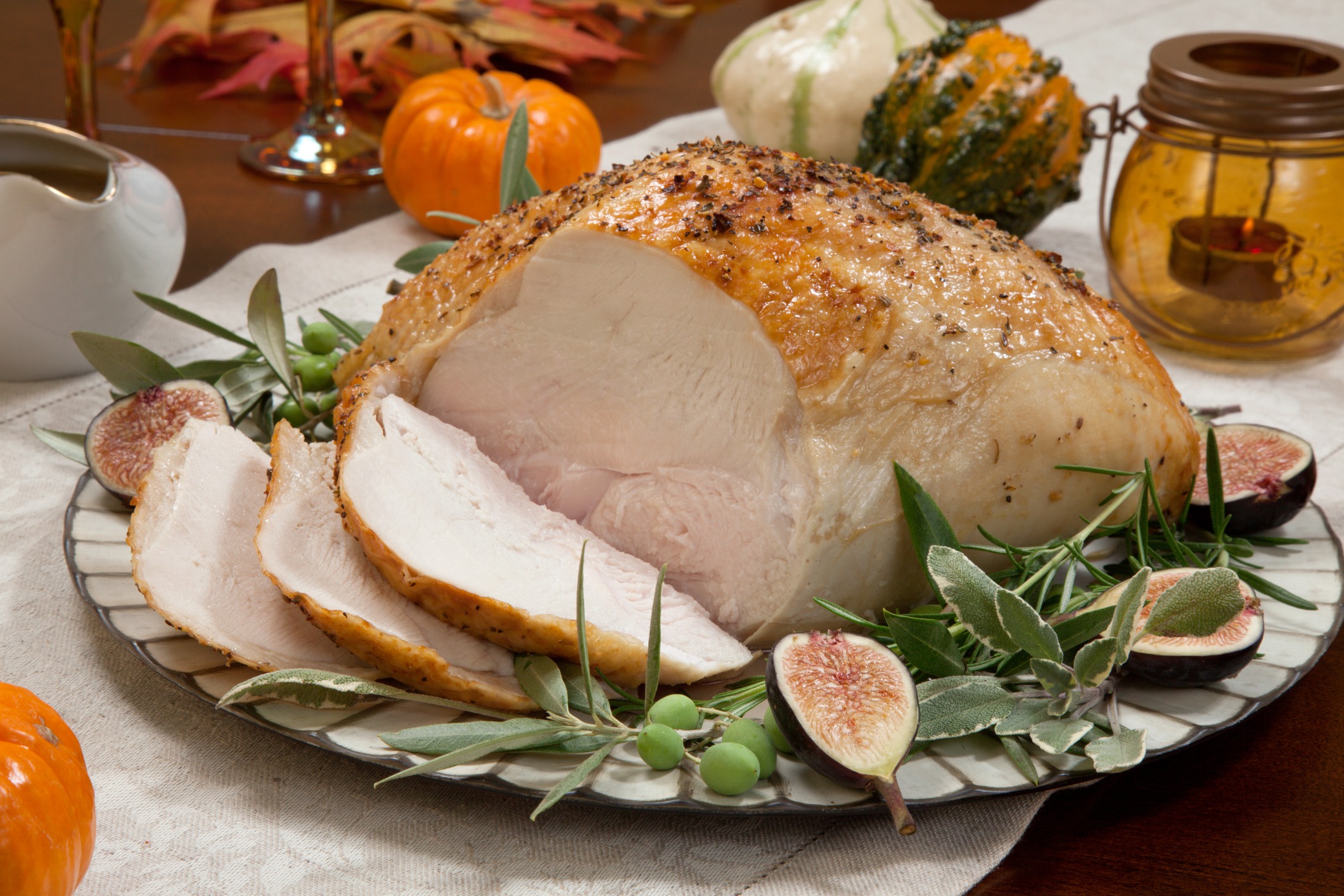 This Recipe Features:
---