Maple Bacon Tater Tots
Ingredients
½ bag frozen tater tots
1 package of bacon, cut in half lengthwise
3 T Fuller's Sugarhouse Pure Maple Syrup
To taste Salt, Pepper, Seasoned Salt
2 T Sriracha (optional)
Preparation
Preheat oven to 400 degrees F. Line a baking sheet with parchment paper.
Pour tater tots into a bowl and season with salt, pepper, and season salt.
Wrap one bacon strip around each tater tot, then place onto lined baking sheet. Use toothpicks to secure bacon around tater tot.
In a small bowl, mix maple syrup and sriracha, then brush over the tots. Save extra sauce to use for dipping.
Bake for 20-25 minutes, until the bacon is browned, and the tots are crispy.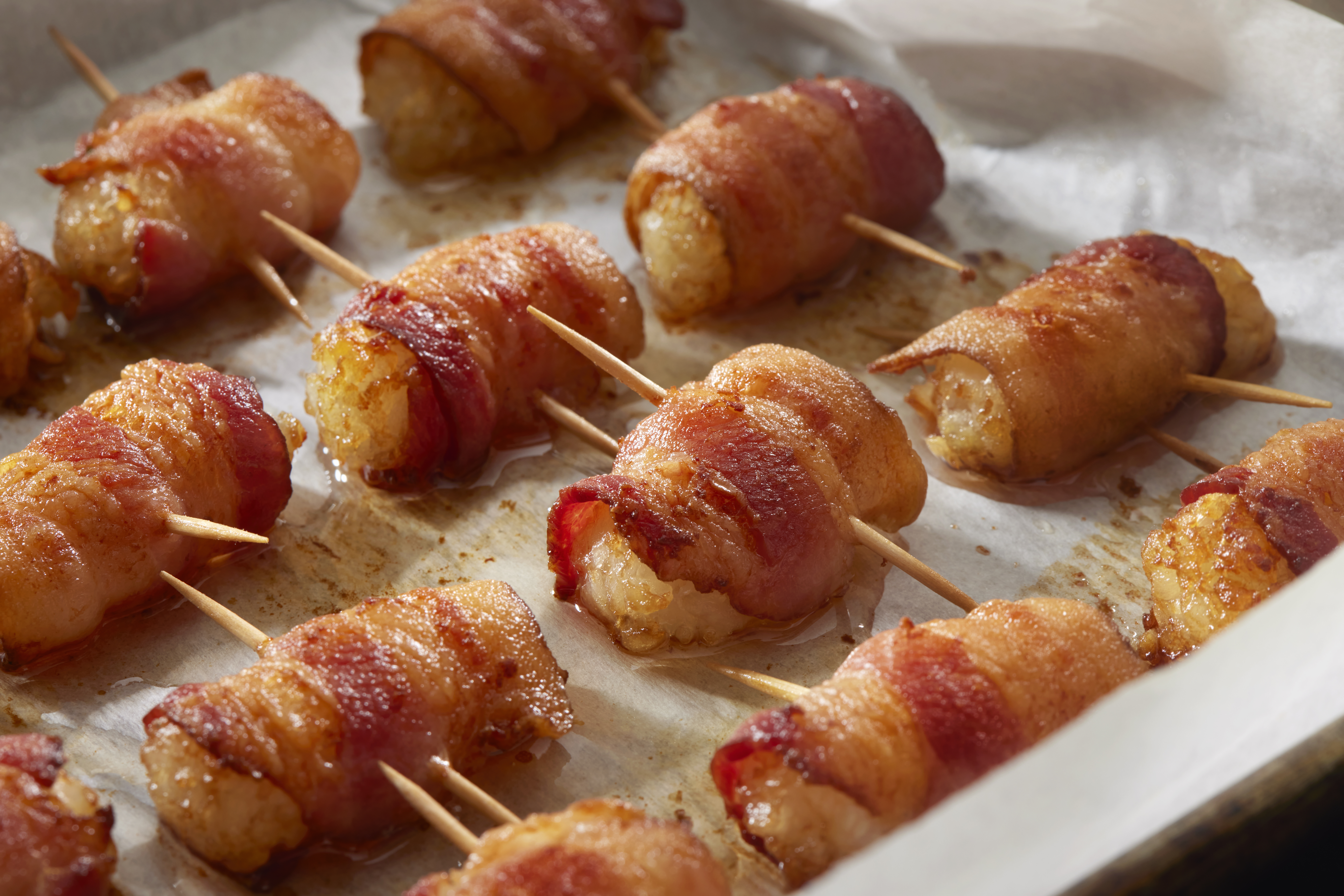 This Recipe Features:
---