Maple Stuffed Mushrooms
Ingredients
12 Baby Bella Mushrooms
1 lb Ground Meat (Pork or Beef)
3 Tbsp Fuller's Sugarhouse Pure Maple Syrup
2 Tbsp Fresh Sage Leaves, finely chopped
2 Tbsp Fresh Rosemary Leaves, finely chopped
2 Cloves Garlic, minced
1 tsp Salt
1 tsp Pepper
1 tsp Smoked Paprika
1 tsp Cayenne
4 oz Goat Cheese
Preparation
Preheat oven to 350 degrees F.
Wash mushrooms, remove stems and set aside. Coarsely chop the stems.
In a medium bowl, mix together chopped stems, ground meat, pure maple syrup, sage, rosemary, garlic, salt, pepper, paprika, and cayenne until well incorporated. Stir in the goat cheese crumbles.
Pack each mushroom with sausage, creating a mound shape. Place stuffed mushrooms onto parchment lined baking sheet.
Bake for 30 minutes until meat is cooked and sizzling. Garnish as desired.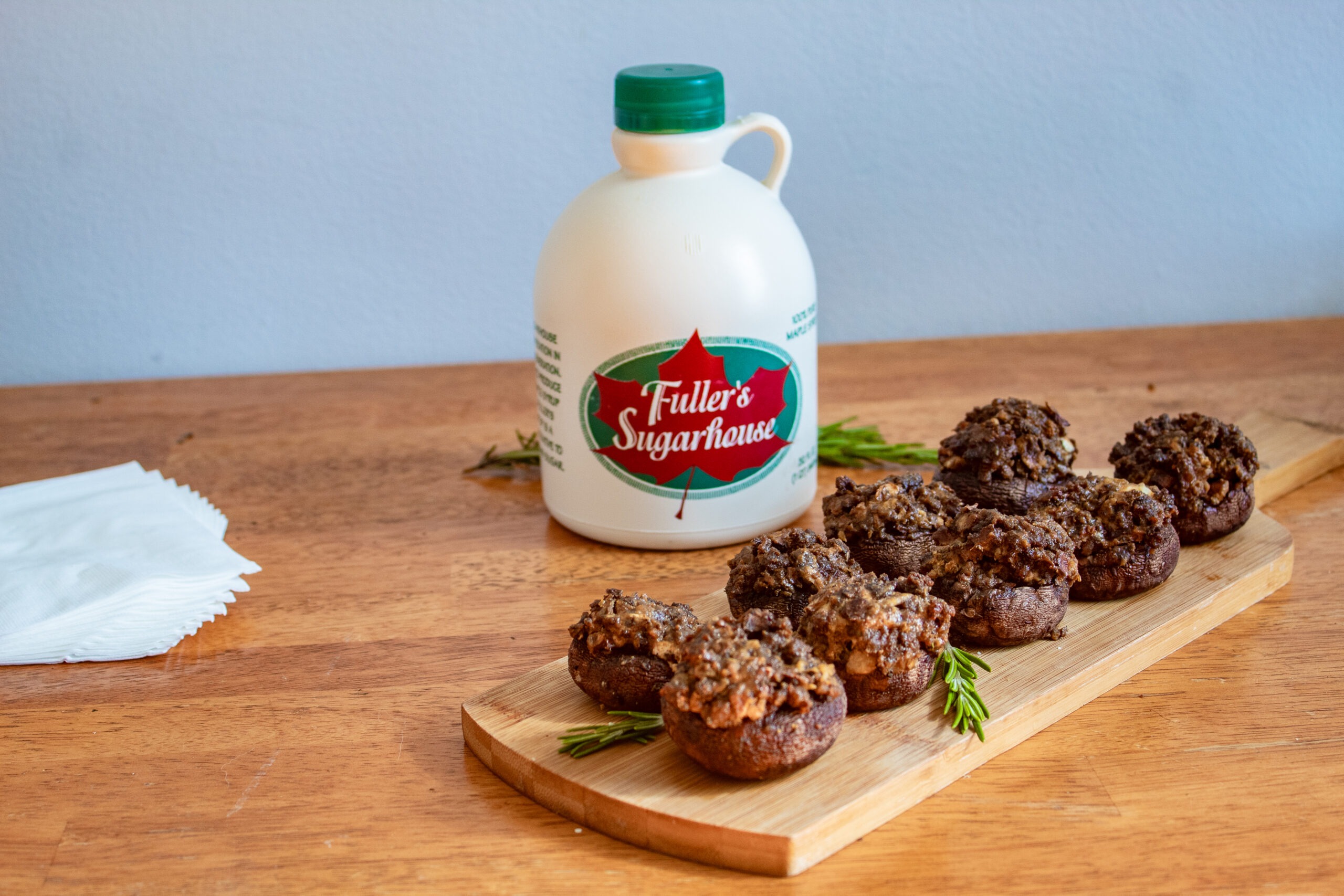 This Recipe Features:
---