Maple Country Style Ribs
Ingredients
For the Rub
5 T. Fuller's Sugarhouse Maple Sugar
2 T. Kosher Salt
2 T. Parprika
1 T. Chili Powder
1 T. Cumin
1 T. Garlic Powder
1 T. Ground Black Pepper
1 T. Onion Powder
1 1/2 t. Cayenne Pepper
1 1/2 t. Celery Salt
1 t. Oregano
For the Ribs
2 Pounds Boneless Country-Style Pork Ribs
For Serving Maple BBQ Sauce
Preparation
Mix all ingredients for rub and add ¼ of the Maple Barbecue Rub in a dish. Reserve remaining rub blend in an airtight contain for future use. For more intense flavor, use an additional ¼ of the rub.
Dredge the ribs on all sides in the rub, cover them with plastic wrap, and refrigerate overnight.
When you're ready to cook the ribs, uncover and let them sit at room temperature for 30 minutes while you prep the grill.
Clean and oil cooking grate. Turn off heat on ½ grill. Place pork on cool part of grill, cover and cook until meat registers 145 degrees, flipping over once or twice.
Transfer the pork to a platter, cover it loosely with foil, and let it rest for 5 to 10 minutes. Serve with Fuller's Maple BBQ sauce.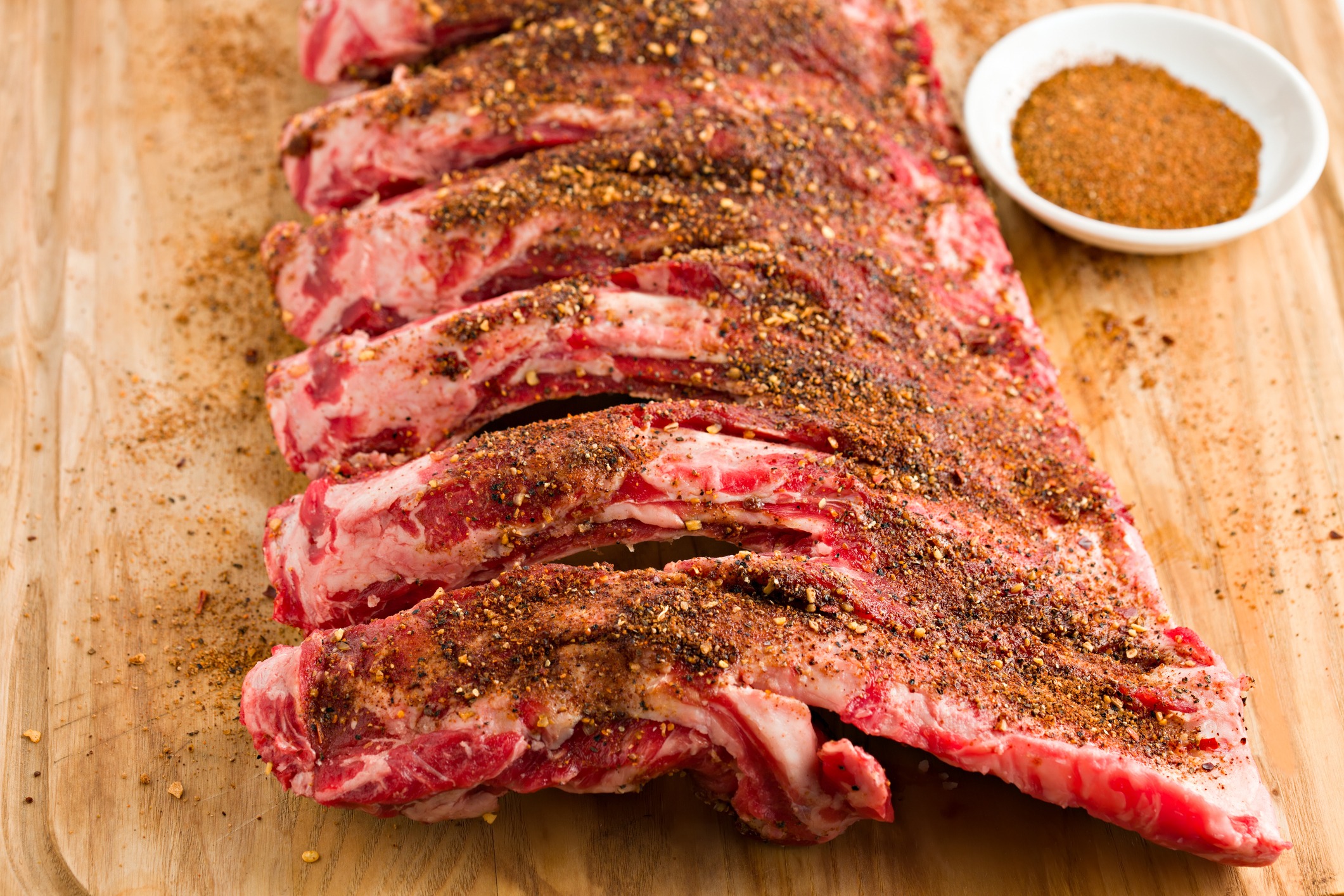 This Recipe Features:
---