Maple Honey Glazed Pork Chops
Ingredients
4 (3/4) Boneless top loin pork chops
1 tsp Kosher salt
1 tsp Black pepper
3/4 cup Fuller's Sugarhouse Pure Maple Syrup
1/4 cup Honey
2 tbsp Ketchup
2 tbsp Spicy brown mustard
2 tbsp Dark brown sugar
1 tbsp Worcestershire sauce
Preparation
Preheat your grill to medium-medium high or preheat your oven to 350 degrees.
In a sauce pan combine the Fuller's Sugarhouse pure maple syrup, honey, ketchup, mustard, brown sugar and Worcestershire sauce. Stir and bring to a boil, stirring often.
Remove and pour four tablespoons into a small bowl and the rest into a large bowl for basting.
Season the chops on both sides with salt and pepper. Lay the chops out on your preheated grill and cook for 7-8 minutes. Flip and repeat for 7-8 minutes more.
Grab the glaze, saving the four tablespoons of glaze for later, and brush it all over the pork chops, flip and repeat for 8-10 minutes more until the chops are fully cooked.
Once fully cooked, remove the pork chops from the grill to a plate and let the pork chops rest for 5-10 minutes.
Drizzle the remaining four tablespoons of maple honey glaze over top of the chops before serving.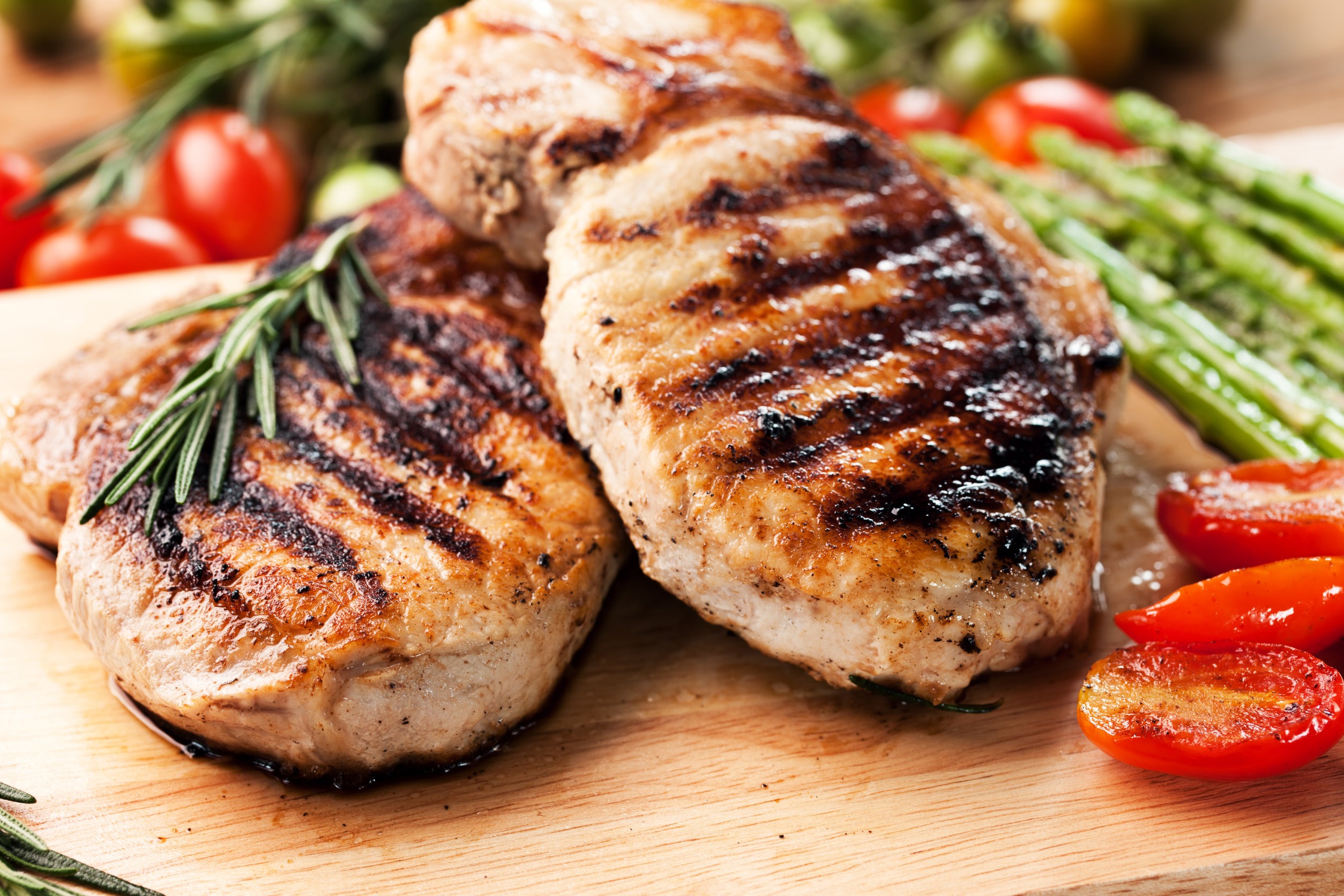 This Recipe Features:
---