Maple Mashed Sweet Potatoes
Ingredients
3 3/4 lb Sweet potatoes
1/2 stick Butter
1/3 cup Fuller's Sugarhouse Pure Maple Syrup
1/2 tsp Salt and pepper
1/3 cup Pecans
1 1/2 cup Miniture marshmallows
Preparation
Heat oven to 400°F. Have ready a rimmed baking sheet and 1 1/2-qt shallow baking dish.
Pierce each potato once with a fork and place on a baking sheet.
Bake approximately 1 hour until very soft. When cool enough to handle, split potatoes and scrape pulp into a large bowl. Add butter, Fuller's Sugarhouse Pure Maple Syrup, salt and pepper; mash until smooth. Spoon into baking dish. Cover with foil.
Heat oven to 350°F. Bake 30 minutes until hot. Remove foil. Sprinkle with pecans, then marshmallows; bake 6 to 7 minutes until marshmallows are slightly toasted.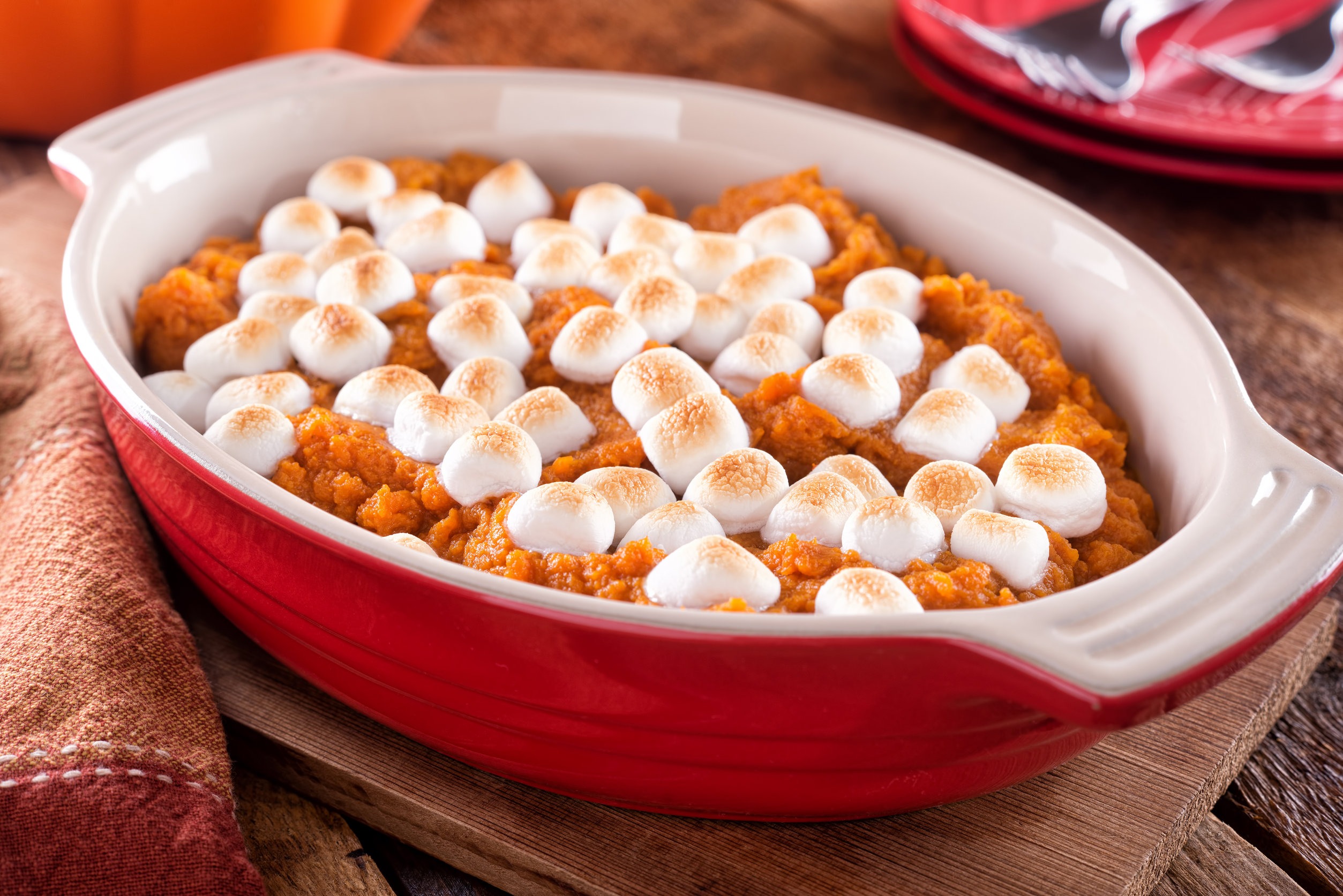 This Recipe Features:
---