Maple Tahini Buddha Bowl
Ingredients
For the Bowl
1 c Quinoa
2 c Broccoli, chopped in cubes
1/2 Medium Onion, thinly sliced
1 Red Pepper
1/2 t Olive Oil
1/4 t Cumin
1/4 t Chili Powder
1/4 t Garlic Powder
to taste Salt and Pepper
optional Customize with other vegetables of your choice
Maple Tahini Dressing
1/4 c Tahini
2 T Dijon Mustard
2 T Fuller's Sugarhouse Pure Maple Syrup
1 T Apple Cider Vinegar
to taste Salt
1/4 c Cold Water
for a touch of heat Red Pepper Flakes
Preparation
Preheat oven to 400 degrees F. Transfer chopped broccoli, sweet potato, and onion onto a large baking sheet. Coat with olive oil, cumin, chili powder, garlic powder, salt and pepper. Stir to coat, then bake for 15 minutes. While veggies are baking, cook quinoa according to package instructions.
Next, prepare the dressing. Add all ingredients except the water to a bowl and whisk until smooth. Slowly begin whisking in the cold water until the dressing reaches a thick, but pourable density.
To serve, place quinoa on a bowl, followed by the roasted veggies. Top your dish the prepared Maple Tahini Dressing. Garnish with peas, spring mix, cilantro, or raw carrots.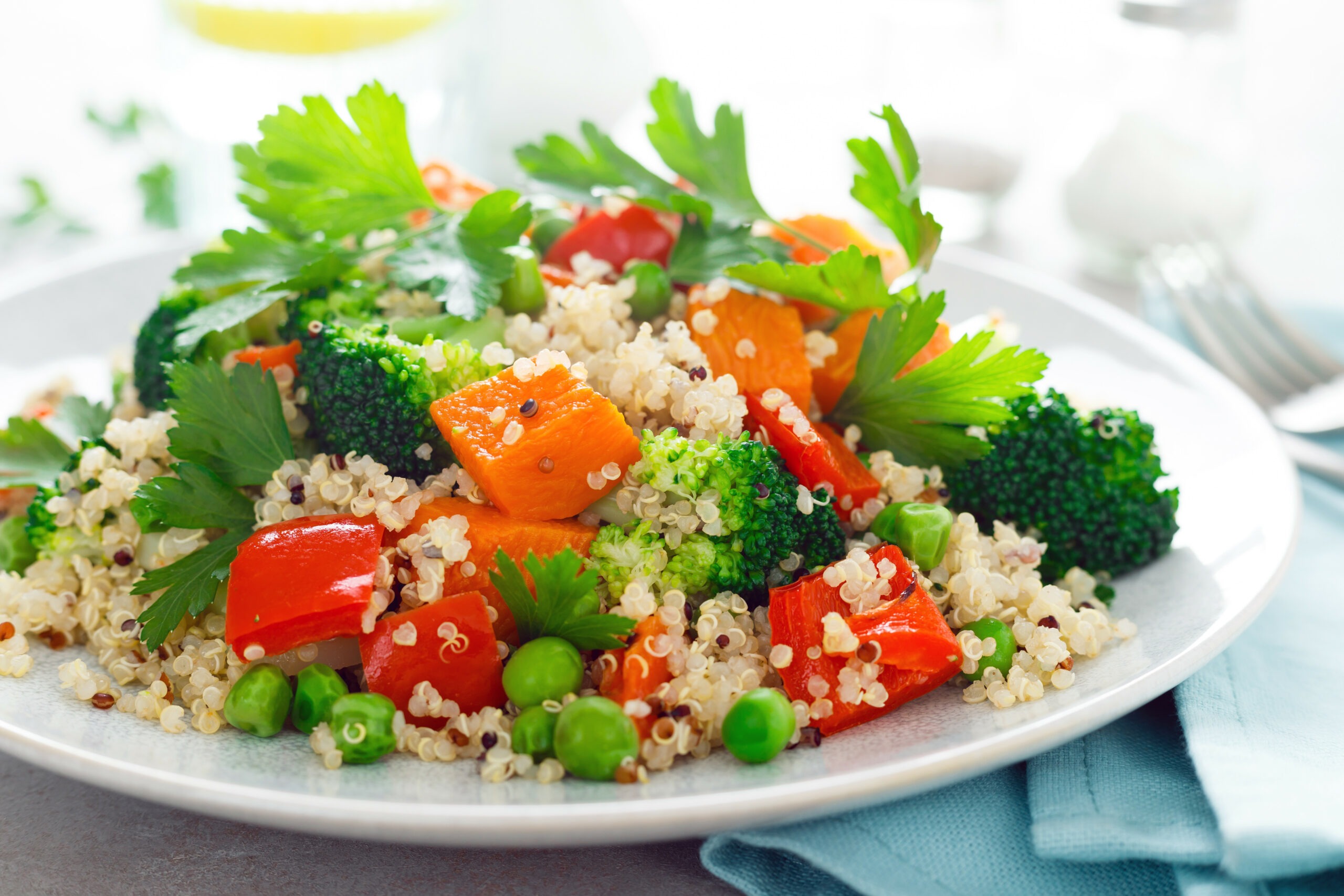 This Recipe Features:
---