Maple Roasted Pumpkin Soup
Ingredients
1.2kg Butternut or pumpkin, peeled and cut into 3cm chunks
1 Red onion, cut into 2cm wedges
1/2 Small bulb garlic (cut the bulb of garlic in half horizontally)
1 1/2 tbsp Fuller's Sugarhouse Pure Maple Syrup
1 1/2 tbsp Olive oil
1 tsp Ground cumin
1 1/2 tsp Thyme leaves
Salt and pepper to taste
1 1/2- 2 cups Hot chicken stock
2-3 tbsp Lemon juice
100g Haloumi cheese, cut into thin slices
1/2 Red chili, finely chopped
1/4 cup Natural thick greek yogurt
1/2 cup Flat-leaf parsley or cilantro, finely chopped
Preparation
Toss butternut, onion and garlic with Fuller's Sugarhouse pure maple syrup, olive oil, ground cumin and thyme leaves. Season well with salt and pepper and roast for 40-45 minutes or until pumpkin and onion is soft and caramelized.
Transfer roasted pumpkin and onion to a blender. Squeeze out 2-3 cloves of the roast garlic and add to the blender. Pour in 1 ½ – 2 cups of chicken stock and blend until smooth. Add more chicken stock if needed, until you get the consistency you want. Season to taste with lemon juice, salt and pepper.
Heat a drizzle of oil in a fry pan on medium heat and cook haloumi for 1-2 minutes on each side until golden brown. Chop haloumi into cubes and toss with chilli and mint.
To serve, ladle into bowls, or re-heat in a pot on the stovetop if needed. Serve with a good dollop of natural yoghurt, and the haloumi with mint and chilli on the top.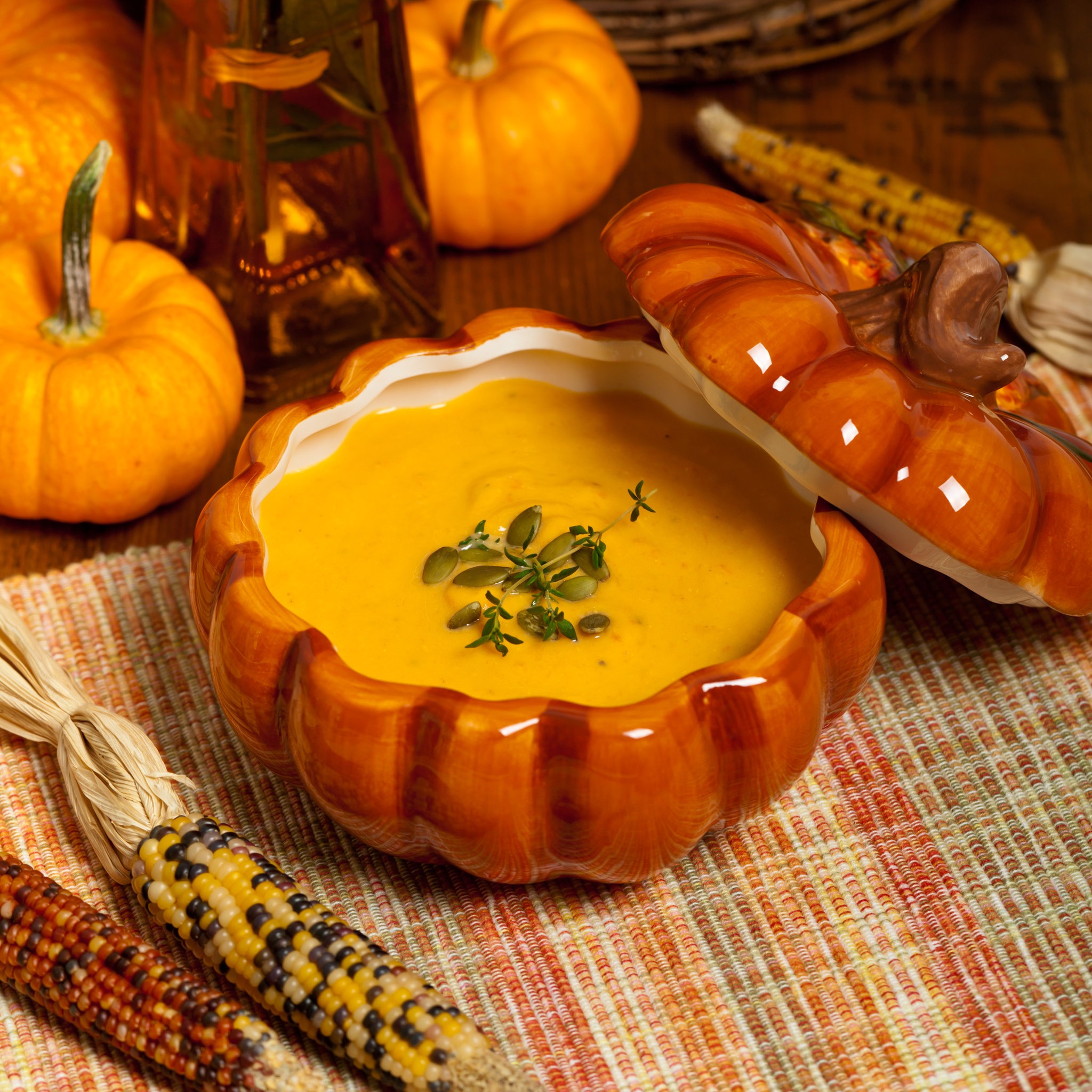 This Recipe Features:
---