Maple Roasted Pumpkin Soup
Ingredients
4 Cups Fresh Pumpkin, peeled and cut into 1" chunks
3.5 Tbsp Olive Oil
5 Medium garlic cloves, minced
1/2 tsp Salt
1/2 tsp Ground Nutmeg
1/4 tsp Cinnamon
1/4 tsp Ginger
1/8 tsp Cloves
1/8 tsp Black Pepper
4 Cups Vegetable Broth
1/2 Cup Heavy Cream or Whole Milk
2 Tbsp Fuller's Sugarhouse Pure Maple Syrup
Preparation
Preheat oven to 425 degrees.
Brush pumpkin chunks with 1.5 tablespoons of olive oil and place on a baking sheet (line with parchment paper for easier clean up). Roast for 30-40 minutes, until pumpkin is softened. Set aside to cool.
In a large Dutch oven heat 2 tablespoons of olive oil. Stir in onion and garlic. Cook until onion is translucent.
Combine roasted pumpkin, cinnamon, nutmeg, ginger, cloves, and ground pepper and place in the Dutch oven. Then pour in vegetable broth and bring to a boil.
Once boiling, reduce to simmer for approximately 15 minutes.
Stir in heavy cream and Fuller's Sugarhouse pure maple syrup. Turn off the heat and use an immersion blender to blend all the ingredients and create a creamy soup texture.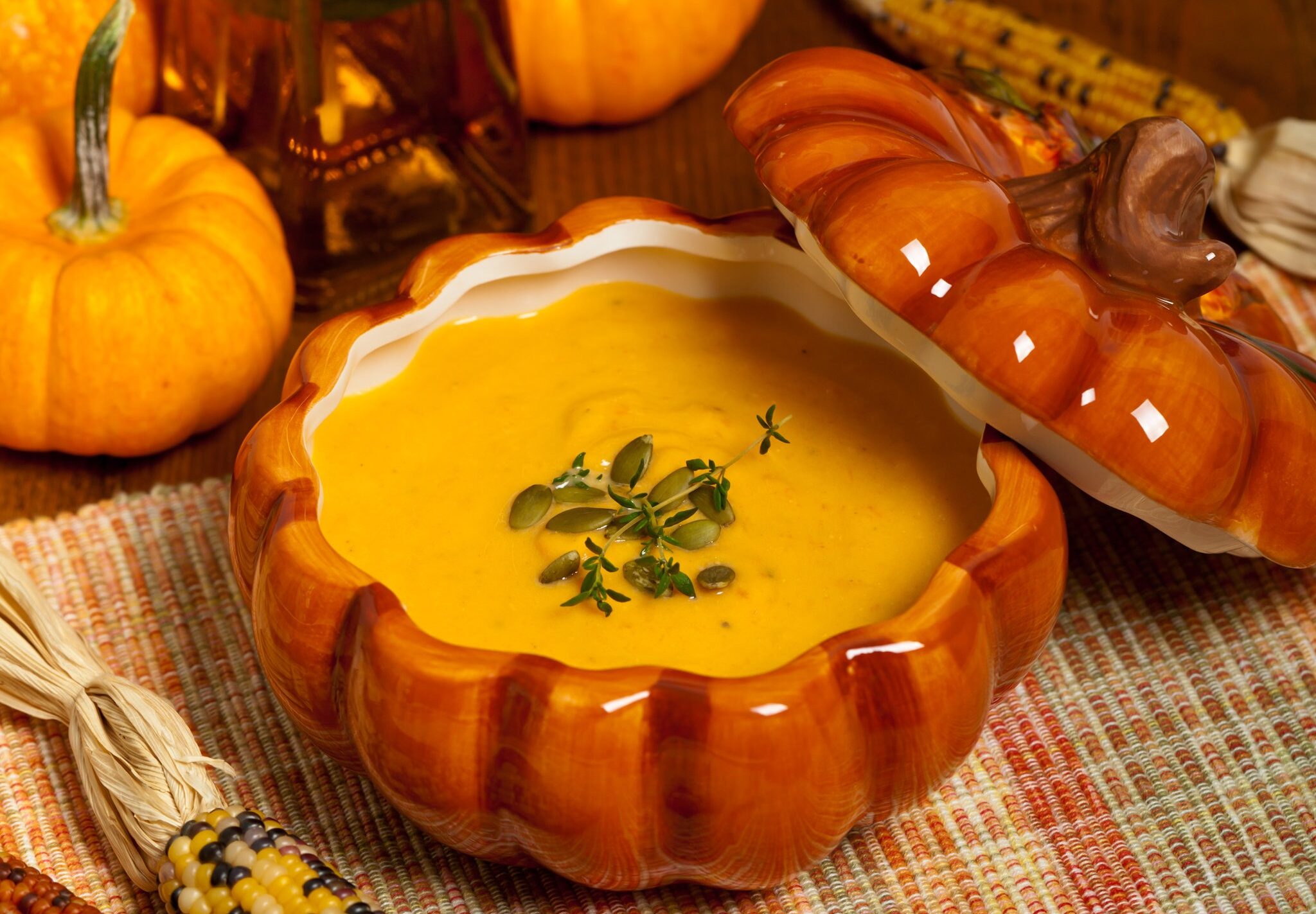 This Recipe Features:
---