Miso Maple Spring Rolls
Ingredients
1/4 c White Miso Paste
2 T Fuller's Sugarhouse Pure Maple Syrup
4 t Rice Vinegar
2 t Sesame Seeds
1 Firm, Ripe Avocado
2 Medium Carrots
8 Sheets Rice Paper
4 c Mixed Greens
1 c Basil or Mint Leaves
optional Tofu or protein of choice
Preparation
Whisk miso with maple syrup, vinegar, and sesame seeds in a bowl. Cut avocado in half, discard pit, scoop flesh from peel and slice. Peel long ribbons from carrots. If using tofu or protein, also prepare at this time. Line up ingredients.
Lay a damp kitchen towel on counter next to ingredients. Fill a pie plate with warm water and place beside towel.
Dip 1 rice-paper round into water for about 30 seconds. Lay softened round on towel. Place some salad greens just below the center. Layer with basil, carrot, avocado and protein. Drizzle with about 2 tsp of miso dressing.
Lift rice paper edge closest to you up and over filling, then roll toward the center. Fold in sides, then continue rolling to form a log. Set seam-side down on a platter. Repeat with remaining ingredients.
Slice Maple Miso Spring Rolls in half diagonally to serve.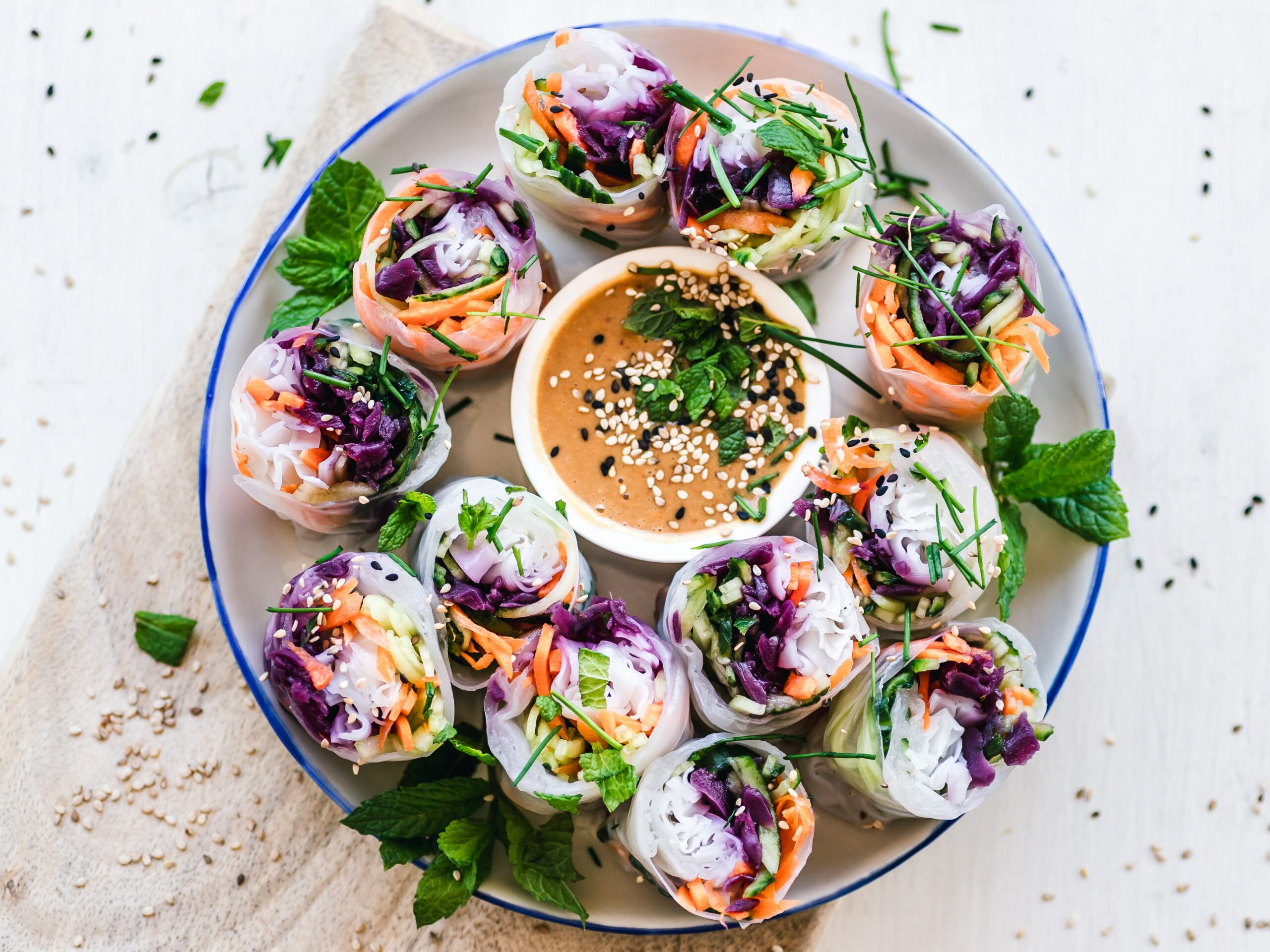 This Recipe Features:
---