Banana-Nut Maple Pancakes
Ingredients
1 cup all-purpose flour
1 cup whole-wheat flour
2 ½ teaspoons baking powder
½ teaspoon baking soda
½ teaspoon salt
½ teaspoon chopped walnuts or pecans
2 eggs
1 ½ cups milk
¾ cup sour cream
¼ cup Fuller's Sugarhouse pure maple syrup
4 tablespoons butter, melted
1 ripe banana, mashed
(for greasing skillet) butter
(to drizzle on top) Warm Fuller's Sugarhouse pure maple syrup
Preparation
Combine all-purpose and wheat flours, baking powder, baking soda, salt, and nuts in a large bowl. Mix together.
In a separate bowl, beat the eggs until frothy. Then, whisk in the milk, sour cream, Fuller's Sugarhouse pure maple syrup, butter, and banana.
Make a well in the dry ingredients, then pour in the egg mixture. Stir, just to blend; do not beat. Let batter stand for several minutes.
Heat a large skillet or griddle on medium heat, then butter lightly. Drop heaping tablespoons and cook pancake bottoms for about 1 minute, or until golden and bubbling. Turn and cook 1 minute on other side. Repeat with remaining batter.
Serve pancakes with warm Fuller's Sugarhouse pure maple syrup. Garnish with banana and nuts.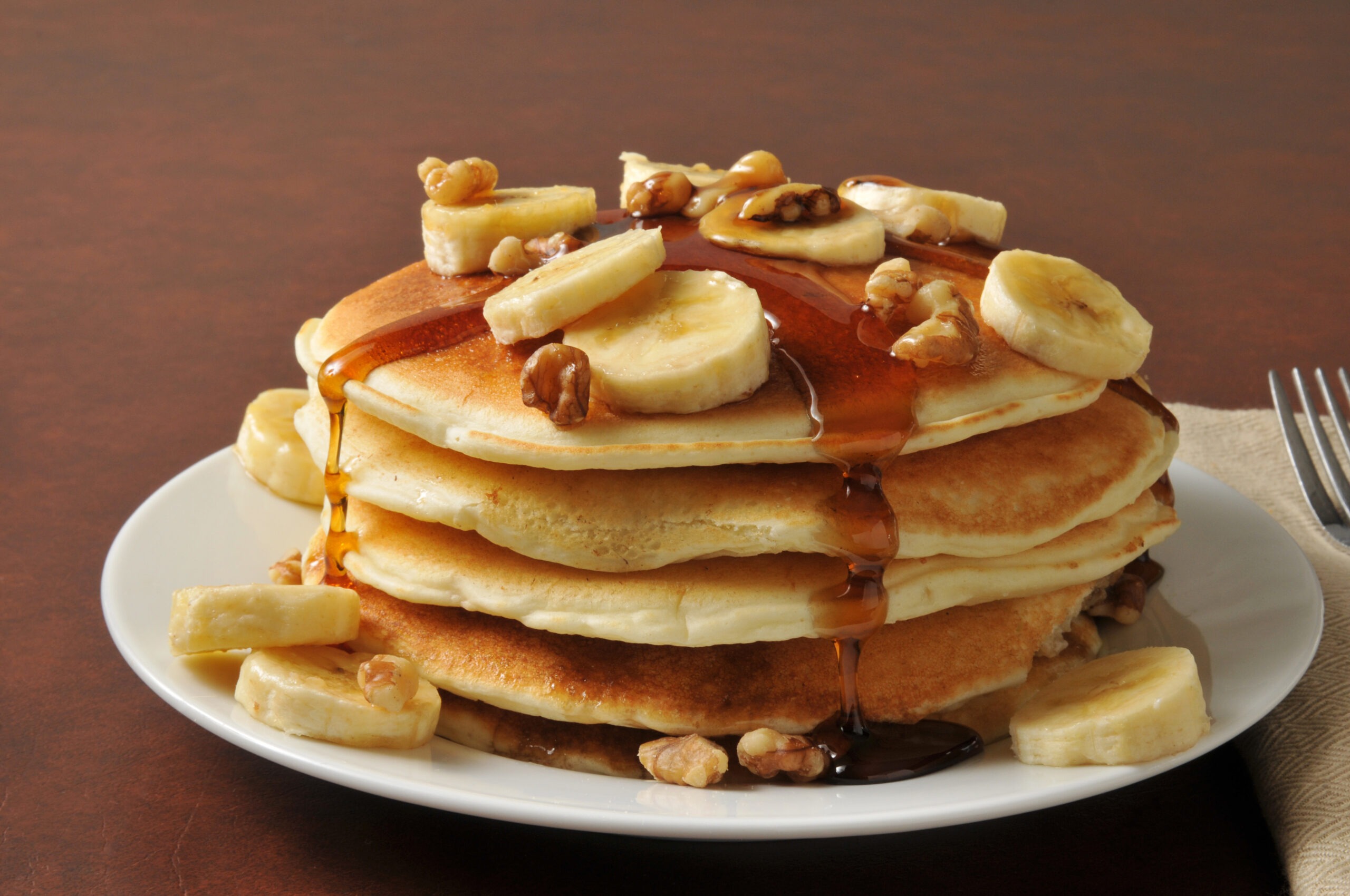 This Recipe Features:
---