Maple Bacon Wrapped Smokies
Ingredients
1 lb Little Sausages
1 lb Bacon
1/3 cup Brown sugar
1/4 cup Fuller's Sugarhouse Pure Maple Syrup
Preparation
Preheat the oven to 350 degrees F.
Cut the bacon into thirds and wrap each third around a little smoke, being sure not to stretch bacon.
Place seam side down on a baking sheet lined with foil.
Mix together brown sugar andFuller's Sugarhouse Pure Maple Syrup. Carefully brush brown sugar mix onto the bacon wrapped smokies.
Bake at 350 degrees F or until bacon is crisp. Transfer to a small crock to keep warm.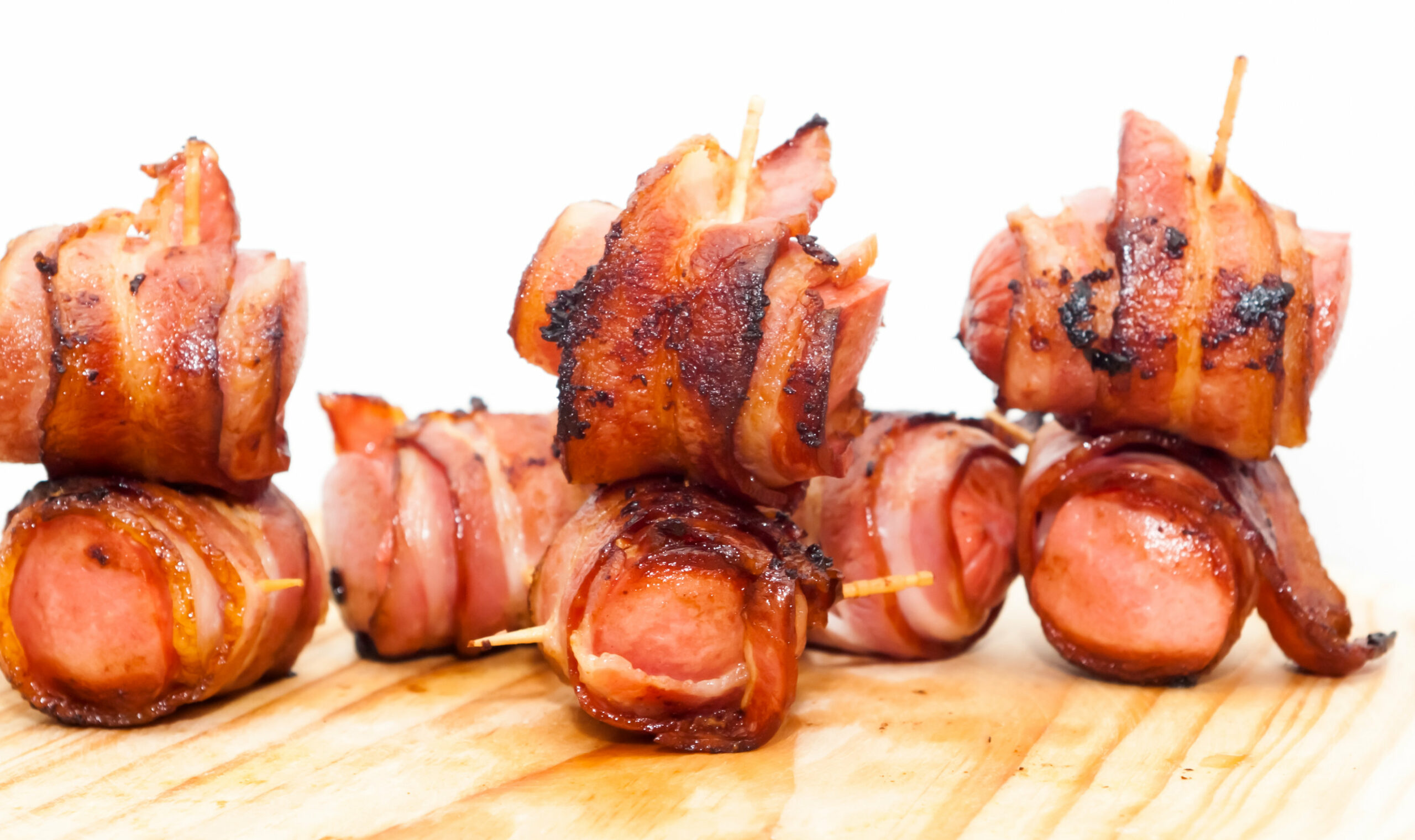 This Recipe Features:
---