Maple Beer Chili Chicken Wings Recipe
Ingredients
1 cup Fuller's Sugarhouse pure maple syrup
1/2 cup dark beer, preferably porter
1/4 cup unsalted butter
1/4 cup ketchup
2 tablespoons grainy mustard
3 tablespoons chili powder
3 to 3 1/2 pounds (about 15 to 17) chicken wings, tips removed
(for frying) Canola oil
Preparation
Place ingredients from maple syrup through chili powder in a small saucepan.
Bring to a boil. Reduce to a simmer and cook until slightly thickened and syrupy, 5 to 7 minutes. Set aside.
In a medium saucepan, add 3 to 4 inches of canola oil.
Heat to 350 degrees. If you don't have a thermometer, test the oil's heat by adding a bit of chicken fat to the hot oil. It should sizzle and float to the top, surrounded by bubbles.
Cook wings in batches for about 10 minutes, or until golden brown and crispy, turning occasionally.
Transfer to a paper-towel lined plate.
Transfer to a large bowl and cover with sauce.Toss well.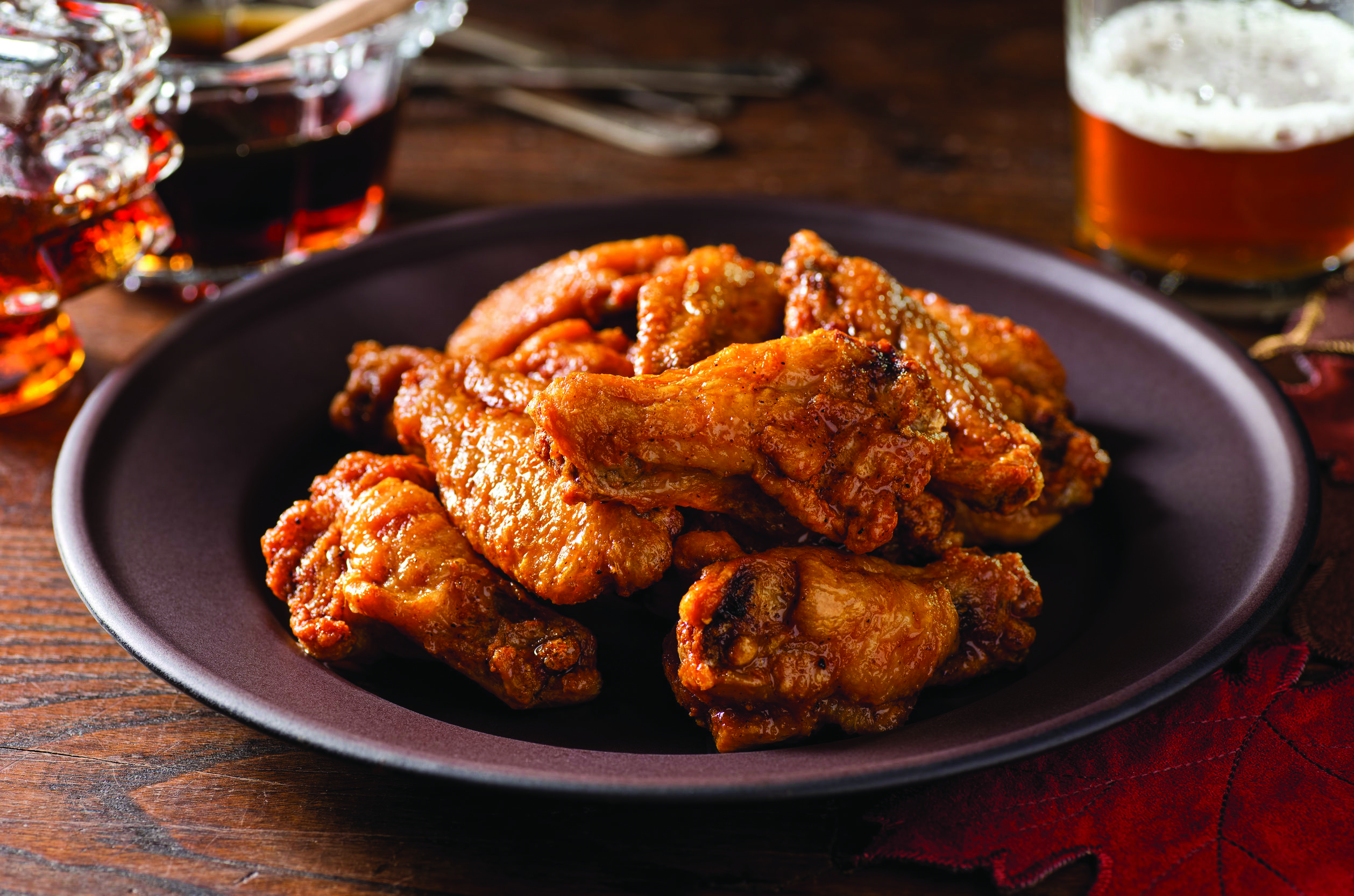 This Recipe Features:
---