Maple Berry Grilled Pizza
Ingredients
1/4 C. Currant Jelly, or your favorite kind of Jam or Jelly
1/4 C. Fuller's Sugarhouse Maple Syrup, plus more to drizzle
3 T. Balsamic Vinegar
2 Pizza dough rounds
1 C. Shredded Mozzarella
4 oz. Goat Cheese
1 C. Mixed Blackberries, blueberries, raspberries (or berries of your choice)
1/2 C. Arugula
to taste Coarse Salt and Maple Sugar
Preparation
Preheat your oven to 425 degrees. On a well-floured surface, stretch pizza dough into 2 ovals 12 inches long and place onto a baking sheet.
Bake for 10 minutes. Then remove from the oven and cool. Puncture gently with a knife to release steam if inflated.
Preheat your grill to 475-500 degrees.
Mix together jelly, balsamic, and maple syrup.
Place pre-baked crusts onto the grill and cook until grill marks have browned, about 5 minutes.
Flip crusts and smear with maple jelly mixture. Sprinkle equal amounts of mozzarella and goat cheese on each pizza, top with berries and close grill.
Cook until mozzarella has melted, 5-7 minutes.
Remove from grill, top with arugula, drizzle with maple syrup, and sprinkle with coarse salt. Slice and serve!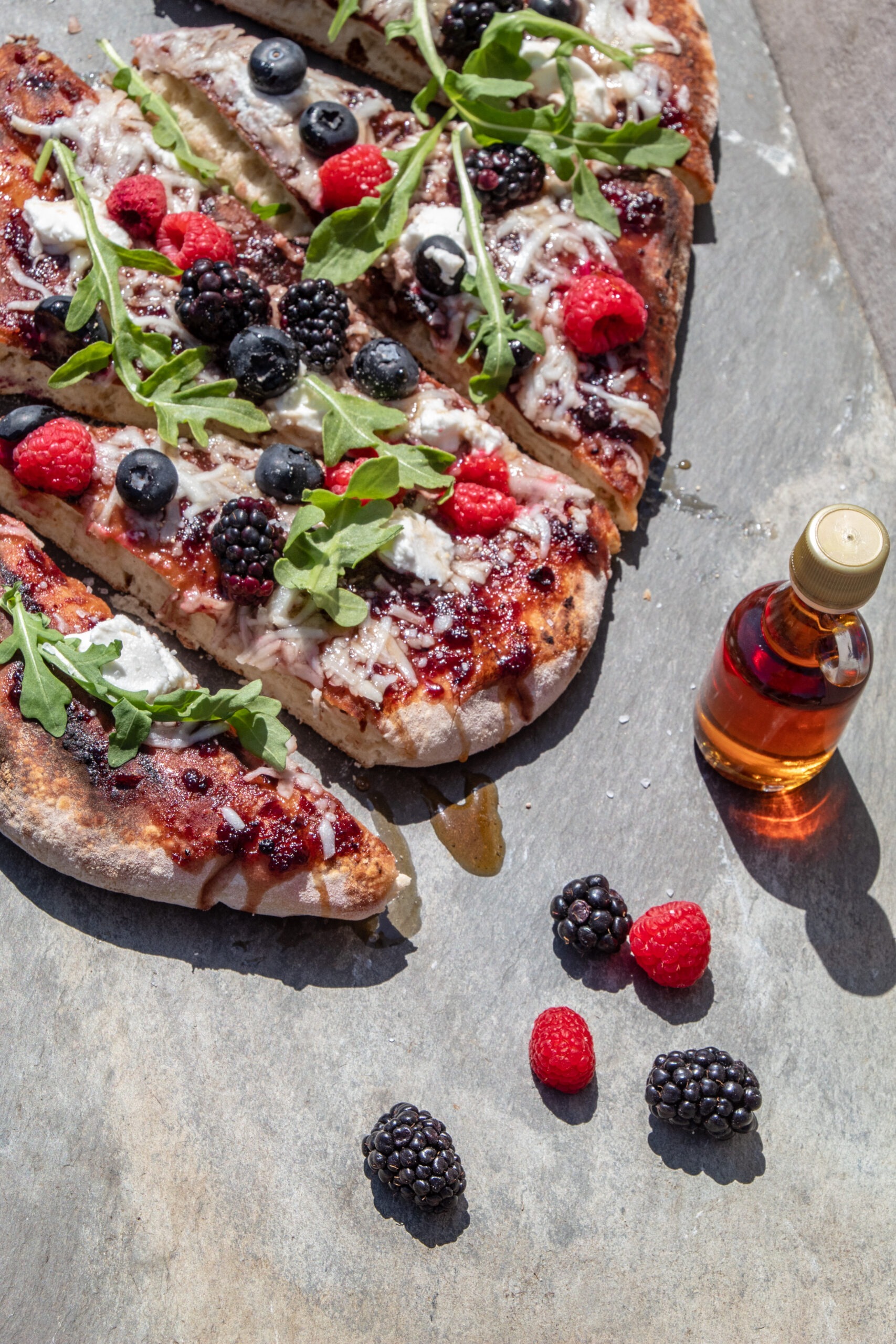 This Recipe Features:
---