Maple Cauliflower Fried Rice
Ingredients
1 small onion, finely chopped
1 garlic clove, minced
1 tbsp ginger, minced
1 large carrot, diced
1 cup peas, fresh or frozen
2 tbsp toasted sesame oil
4 eggs, large
16 oz bag of cauliflower rice, fresh or frozen
1 tbsp Fuller's Sugarhouse Pure Maple Syrup
3 tbsp soy sauce
3 onion sprigs, finely chopped
Preparation
Preheat large ceramic non-stick skillet on medium-high heat and swirl oil to coat. Add onion, garlic, ginger, carrot, peas and cook for 4-5 minutes, stirring occasionally.
Push vegetables to the side and add eggs. Cook until scrambled, stirring constantly.
Add cauliflower rice (don't thaw frozen one), stir and cook until warmed through.
Push cauliflower rice to the side and add honey and soy sauce, stir well. Sprinkle with green onion and serve.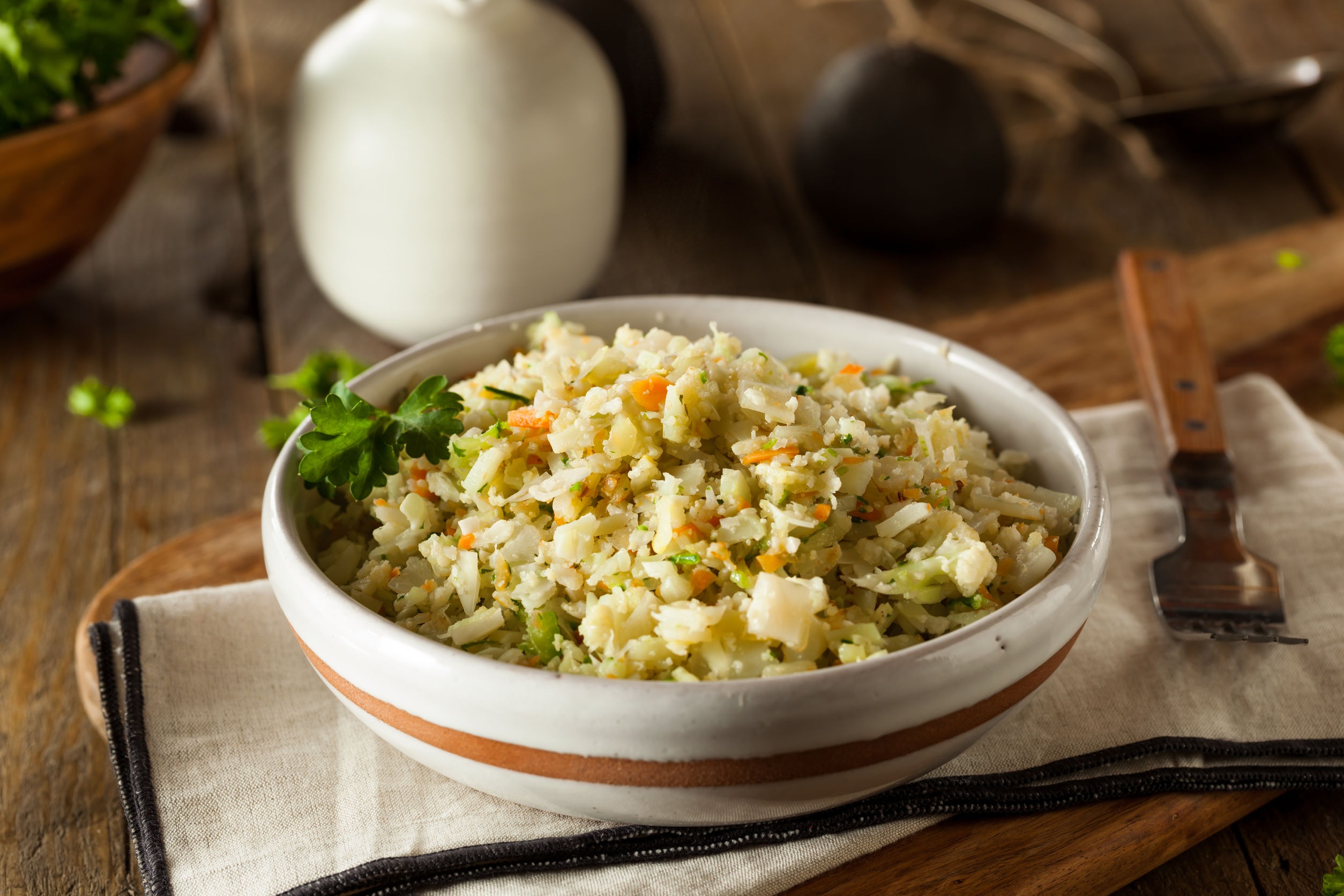 This Recipe Features:
---